Chocolate Waffles that are Actually Good for you!
Recently, I have been fascinated by studying the health benefits of cacao. As you probably know, cacao is the raw form of chocolate. Theobroma Cacao trees grow in the lush, green rainforests of South America. Their fruit, the cacao pod, contains 20-60 seeds or "beans". Most often, these beans are processed and used to make cocoa powder and chocolate. As the cacao beans are processed, they lose a lot of their healthy vitamins, minerals, and antioxidants. They are then combined with lots of sugar, which gives us a delectable dessert, but it doesn't do much for us nutritionally. However, if you can find ways to eat cacao in its raw, unprocessed form, it is actually an amazing superfood.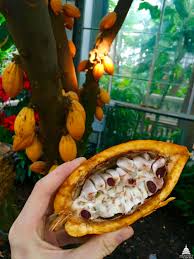 Scientists and health gurus are picking up on the benefits of consuming raw cacao, and you might want to consider adding some to your diet as well! Did you know that cacao is an antioxidant powerhouse? Cacao powder contains nearly 4 times the antioxidants of blueberries. It is also an incredible source of iron. In fact, it is the highest source of plant-based iron known to man.! It is also an excellent source of magnesium and calcium; there is more calcium in raw cacao than there is in cow's milk. And of course, cacao is an excellent source of "happy chemicals" like serotonin and tyrosine. This is why chocolate is a natural mood elevator and anti-depressant for so many people. If chocolate helps you with your mood, just think of what raw cacao powder might do!
You can buy raw cacao at health food stores and mainstream grocery stores, but the best deals I have seen are at Costco and on Amazon. I bought a 2-pound bag of Volupta brand organic, raw cacao at Costco for around $20. It is $18 on Amazon. I have loved using this brand of cacao! I have especially enjoyed putting it in my smoothies and my waffles.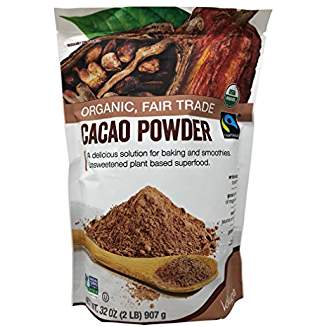 One of my favorite online health and wellness coaches is Danette May. She loves cacao! I recently participated in her 30-day healthy eating challenge and discovered this amazing chocolate waffle recipe. I just had to share. This recipe is dairy-free, gluten-free (if you use gluten-free baking powder), sugar-free, and even contains the amazing superfood cacao! I bet your Valentine wouldn't mind these for breakfast…hint, hint. Enjoy!
Chocolate Power Waffles
1 serving of chocolate protein powder (I prefer Orgain protein)
2 Egg
½ cup brown rice flour
1 tsp cacao
1 tsp baking powder
½-1 cup of water (to desired consistency)
½ sliced banana (optional)
1 tsp pure maple syrup (optional)
Directions:
Mix the protein powder, rice flour, baking powder, and cacao. Add the eggs and water. Mix until you have a pancake-like consistency. Pour ¼ cup of the mixture onto a hot, greased waffle iron. Bake until your waffle iron signals it is ready. Remove the waffle and top with sliced bananas and maple syrup. This recipe makes about 5 waffles, a serving is 1 waffle. (And you will be surprised how much one waffle fills you up).
Add Recipe to Cook'n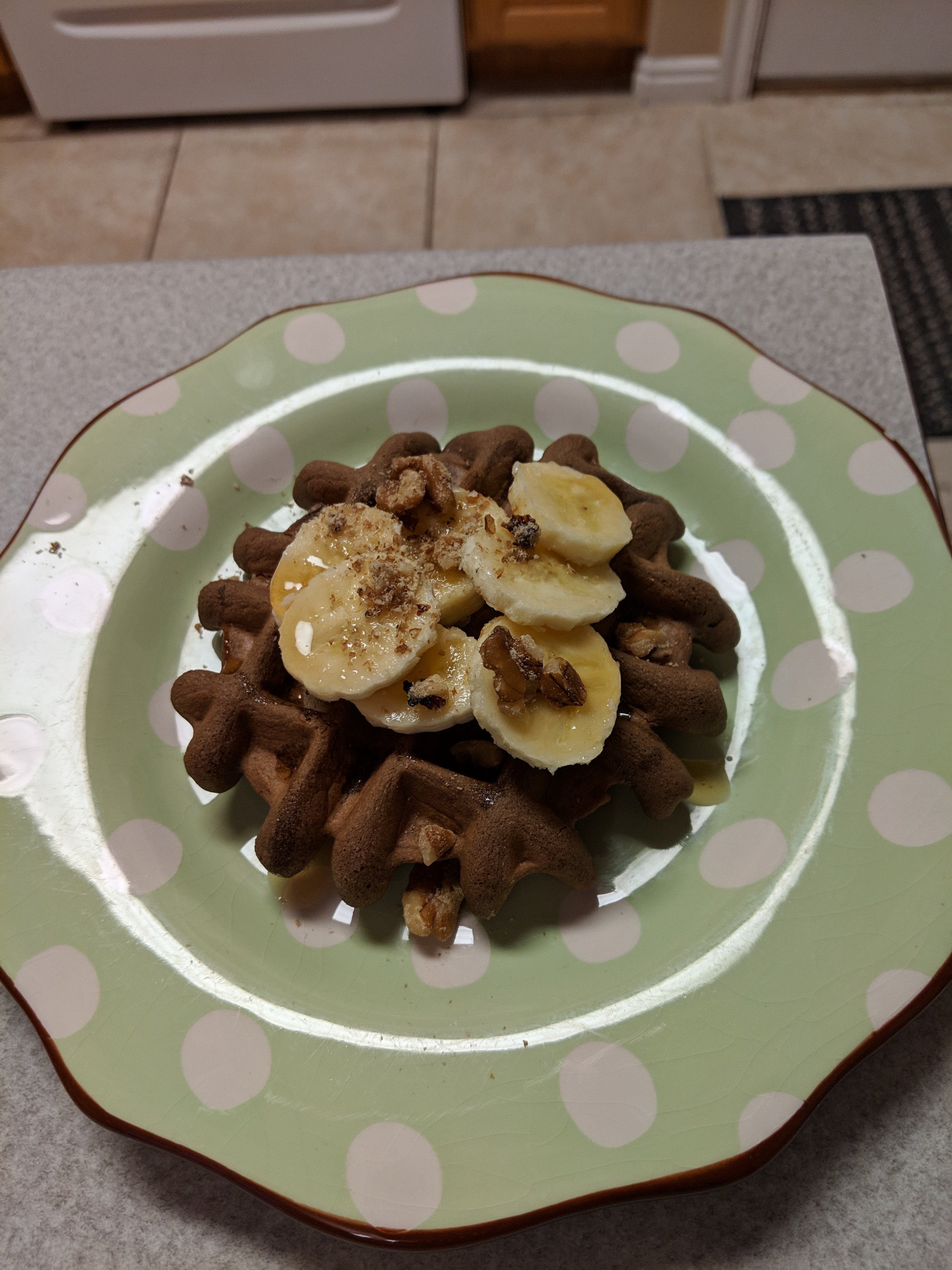 Sources:
https://en.wikipedia.org/wiki/Theobroma_cacao
https://begoodorganics.com/cacao-5-little-known-benefits-of-this-amazonian-superfood/
https://www.superfoodly.com/orac-values/
https://www.healthline.com/nutrition/cocoa-powder-nutrition-benefits
danettemay.com

Cristina Duke
Monthly Newsletter Contributor since 2014
Email the author! cristina@dvo.com