The Perfect Crispy and Tender Baked Chicken Thighs
Isn't it so fun when you think you know your way around something, like chicken, where you feel like you've got your staple recipes and then a recipe will come and change everything you thought you knew about it?
I had my staple chicken meals I'd make at home--chicken parmesan, chicken roll-ups, chicken stir fry, broccoli chicken casserole, heck, even an occasional sweet and sour chicken. Then as I was shopping at my local grocery store one afternoon I noticed they had different cuts of chicken on sale for 88 cents a pound! There were many different options including breasts, wings, tenderloins, all of which I am familiar. But, of course, those sections were all cleared out. The only thing left was something I have never purchased or worked with, but I grabbed a huge package of chicken thighs and it was under five bucks! I thought it was worth giving it a try.
I feel like throughout my time watching cooking shows here and I there I have heard that if you want a really flavorful cut of chicken, the chicken thigh is where it's at. Naturally I scoffed at that because in my mind I was thinking that nothing could top a nicely seasoned extra crispy chicken wing.
I am like a broken record when it comes to chicken wings. From my December 1, 2017 article I said, "If I could choose my last meal on God's green earth it would be extra crispy lemon pepper wings from Wing Stop with their extra seasoned, extra crispy fries dipped in the house ranch dressing with a big old Coke."
I am someone who changes my favorite things all the time. So it is surprising for me to say that in 2019 this has not changed. It is still my favorite food. So I am quite a chicken wing critique and snob and I definitely had my doubts that the chicken thigh could compare.
When I started browsing recipes for my chicken thighs I came across a really easy recipe that was rated super high and it claimed to be the best recipe to get a nice, crispy skin from just baking them. It was just a mixture of different spices and really exceeded my expectations when we ate them for dinner that night. They truly were like the cousin of the chicken wing--only they have a lot more meat on them, so to be honest, they might be preferential for me to make at home.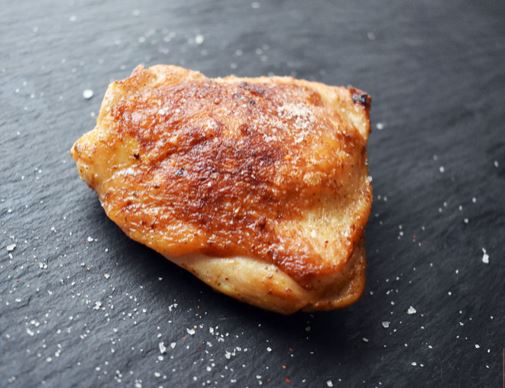 I made a side of roasted potatoes, onions and carrots all seasoned with the same seasonings and some olive oil and put those in the oven when the chicken was halfway done and it was a perfect meal. I am definitely on board with using chicken thighs in the future and I'm not sure I'll even have to venture out for a different recipe. This recipe yielded juicy chicken with perfectly seasoned crispy skin on the outside. We really loved this recipe and I hope you will too!
Have you used chicken thighs before? What is your favorite cut of chicken to buy and use at home? Please share your thoughts in the comments below.
Crispy and Tender Baked Chicken Thighs
8 bone-in chicken thighs with skin
½ teaspoon garlic salt
½ teaspoon onion salt
½ teaspoon dried oregano
½ teaspoon ground thyme
½ teaspoon paprika
½ teaspoon ground black pepper
Preheat oven to 350 degrees F. Line a baking sheet with aluminum foil and spray with cooking spray.
Arrange chicken thighs on prepared baking sheet.
Combine garlic salt, onion salt, oregano, thyme, paprika, and pepper together in a small container with a lid. Close the lid and shake container until spices are thoroughly mixed. Sprinkle spice mixture liberally over chicken thighs.
Bake chicken in the preheat oven until skin is crispy, thighs are no longer pink at the bone, and the juices run clear, about 1 hour. An instant read thermometer inserted near the bone should read 165 degrees F.
Add Recipe to Cook'n
Sources:
www.flikr.com
www.allrecipes.com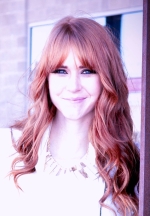 Mary Richardson
Weekly Newsletter Contributor since 2014
Email the author! mary@dvo.com