Cook'n is the best selling recipe organizer
#1 Best-Selling
Grocery Shopping List Generator
Save time and money with the Cook'n Grocery Shopping List Manager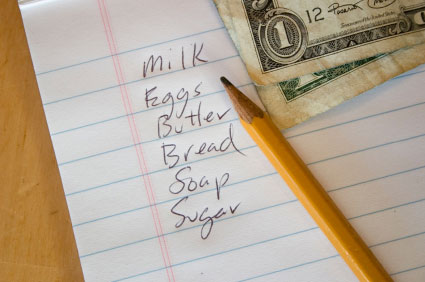 Grocery Shopping Assistant
Compiles your family's grocery shopping list automatically
Calculates your grocery cost
Organizes grocery shopping list items by aisle
Converts to package sizes (ie; tablespoon tomato paste to 8 oz. cans)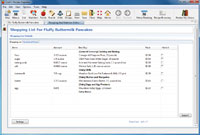 Cook'n also calculates the approximate cost of your shopping list. Cook'n automatically combines the food on your menus and makes a grocery shopping list. It even converts tablespoons of tomato paste to 8 oz. cans! Cook'n organizes your shopping list by aisle to save you time at the store.
See How Works - Grocery Shopping Lists
---
"I might learn how to cook yet with all this software of yours. You can't believe how much it has helped. I've had friends come over (I'm just a single guy with a dog - but looking for the right woman) and rave about the meals I prepared for them. It's not all that hard if you just follow the directions. In the end I have to tell them my secret, it's not talent - it's your software.
Oh well, the food is still delicious. Now if I could just figure out how to use the dishwasher.
-John
Cook'n Is Several Products in One!