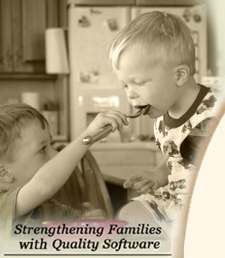 TOP SELLERS
• Current Issue
• Newsletter Archive
• Sign Up Now


• Contact Info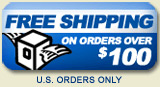 I am here to say THANK YOU! Your software is great!!!

When I read the description of the recipe program, I thought it was too good to be true (the price, the ability of the software, etc.). I even called your company by telephone to ask if I understood the promotional information correctly.

Upon receiving it and using it, I have discovered that every bit of it is true! (I LOVE the nutritional calculation feature!) Thanks so much for your product and for keeping it affordable, too!

Debi Self Read more...

Wagon Wheel Meatloaf
DVO Recipe Center
Makes: 6 Servings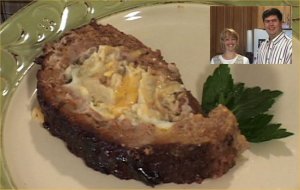 See the video of Dan and Kim making Wagon Wheel Meatloaf. Click here to watch the video. If you have a slow Internet connection, click here to see lower-quality video clip.


1 1/2 pounds ground beef
1 large onion, diced
1 egg
1/2 cup bread crumbs
1 teaspoon salt
Dash pepper
2 stalks celery, diced
1/2 green pepper, diced
2 tablespoons butter
1 1/2 cups mashed or instant potatos (made)
3/4 cup velveeta cheese, diced
1 cup barbecue sauce

Mix ground beef, egg, 1/2 onion and bread crumbs together. Roll the meat out in between two pieces of freezer wrap or wax paper. Sautee green peppers, 1/2 onion, and celery in the butter. Spread the sauteed vegetables on top of the rolled out meat. Layer the mashed potatos on top of the vegetables then place the diced cheese cubes on top of the mashed potatos. Roll the meat into a loaf and pinch the ends together. Place in a casserole dish, seam down. Top with barbecue sauce and bake at 350 for 45 min to 1 hour.


Help on downloading recipes
---
---
Copyright © 2007 DVO Enterprises, Inc.