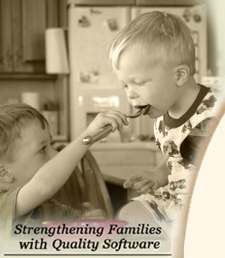 TOP SELLERS
• Current Issue
• Newsletter Archive
• Sign Up Now


• Contact Info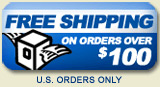 I am here to say THANK YOU! Your software is great!!!

When I read the description of the recipe program, I thought it was too good to be true (the price, the ability of the software, etc.). I even called your company by telephone to ask if I understood the promotional information correctly.

Upon receiving it and using it, I have discovered that every bit of it is true! (I LOVE the nutritional calculation feature!) Thanks so much for your product and for keeping it affordable, too!

Debi Self Read more...

Mandarin Orange Cheesecake Cups

DVO Recipe Center
Serves: 4

1/4 cup gingersnap crumbs
3/4 cup nonfat ricotta cheese
1/3 cup sugar
3 tablespoons plain nonfat yogurt cheese* (or use cream cheese)
2 tablespoons fat-free cream cheese
1 egg
1 tablespoon flour
1/2 teaspoon orange peel
mandarin orange sections, drained

Coat 4 heat-proof ramekins with nonstick butter spray. Press 1 tablespoon gingersnap crumbs into each cup. Process the ricotta, sugar, yogurt cheese, cream cheese, egg, flour, and orange peel in a blender or food processor just until blended. Divide among the ramekins. Cover each cup with foil. Stack, pyramid style in the pressure cooker on top of a trivet. Pour 2 cups water into cooker, lock lid, and bring up to pressure. Cook for 7 minutes. Let pressure drop naturally for 5 minutes; quick-release any remaining pressure. Remove lid and lift cups from cooker using long hot pad or dish towel. Cool to room temperature. Cover and refrigerate at least 3 hours before serving. Garnish with orange sections prior to serving.

*To make yogurt cheese, drain 1/2 cup plain yogurt in a cheesecloth-lined colander set over a deep bowl. Cover and refrigerate up to 24 hours. The whey will drain from the yogurt, reducing it by half, making it a type of firm cheese.

Variation: To make entire dessert in a heat-proof 1-quart dish, follow instructions above without dividing ingredients. Lower dish into cooker using an aluminum foil sling (see From Pot to Table). Cook for 10 minutes once pressure is reached.

Help on downloading recipes
---
---
Copyright © 2007 DVO Enterprises, Inc..