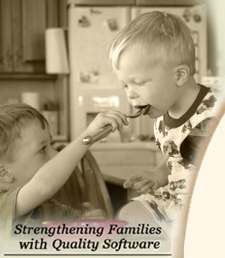 TOP SELLERS
• Current Issue
• Newsletter Archive
• Sign Up Now


• Contact Info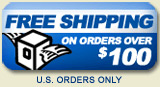 I am here to say THANK YOU! Your software is great!!!

When I read the description of the recipe program, I thought it was too good to be true (the price, the ability of the software, etc.). I even called your company by telephone to ask if I understood the promotional information correctly.

Upon receiving it and using it, I have discovered that every bit of it is true! (I LOVE the nutritional calculation feature!) Thanks so much for your product and for keeping it affordable, too!

Debi Self Read more...

Speedy Ratatouille

DVO Recipe Center


2 tablespoons olive oil
1 small eggplant, diced into 1/2-inch pieces
1 medium green bell pepper, seeded, cut into 1/4-inch strips
1 small onion, diced into 1/4-inch pieces
1 large zucchini, diced into 1/2-inch pieces
2 medium tomatoes, coarsely chopped
4 large garlic cloves, coarsely chopped
1 tablespoon tomato paste
1 teaspoon fresh oregano, chopped (1/2 teaspoon dried)
1 teaspoon salt
1/2 teaspoon black pepper

Heat olive oil in cooker. Add eggplant and stir to coat. Add pepper, onion, zucchini, tomatoes, and garlic. Stir to mix. Add tomato paste, oregano, salt, and pepper. Stir again. Lock on lid and bring up to pressure over high heat, about 1 minute. Reduce heat to medium-low or to maintain pressure. Cook for 10 minutes. Remove from heat and let pressure release naturally (10 minutes) to finish cooking. Gently release any remaining pressure. Serve hot, chilled, or at room temperature. Serve over hot pasta, potatoes, rice, a favorite grain, or alone. Keeps in refrigerator for up to 1 week.


Help on downloading recipes
---
---
Copyright © 2007 DVO Enterprises, Inc.