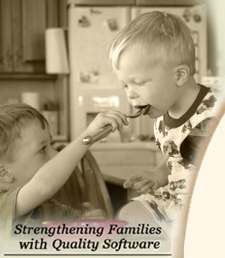 TOP SELLERS
• Current Issue
• Newsletter Archive
• Sign Up Now


• Contact Info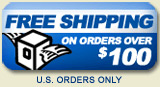 I am here to say THANK YOU! Your software is great!!!

When I read the description of the recipe program, I thought it was too good to be true (the price, the ability of the software, etc.). I even called your company by telephone to ask if I understood the promotional information correctly.

Upon receiving it and using it, I have discovered that every bit of it is true! (I LOVE the nutritional calculation feature!) Thanks so much for your product and for keeping it affordable, too!

Debi Self Read more...

Chicken Soup

DVO Recipe Center


Submitted by Sandy Farnum (your personal guide through this recipe)
(Best ever! Never fail -- tastes the same every single time and is wonderful!)


50 minutes - 15 pounds pressure
4 or 5 pound stewing hen
2 quarts water
1 tablespoon salt
1 bay leaf
2 cups cut celery
1/2 cup chopped onion
1/2 cup chopped carrots * I use a little more depending on the size of the carrots -
usually 2 med. sized ones*
Minced celery leaves *tastes fine if the store bought celery doesn't have leaves*
Parsley sprigs *again - not critical used dried parsley or leave out*
*1/2 cup barley, rice, pasta whatever to add bulk your preference - my addition*

Method:
Disjoint fowl or cook whole *really - cut it up*
Add water and salt * I add the bayleaf at this time also - it isn't said when you do add it so I do so at this time*
Seal and cook 40 minutes* again - it doesn't say but I bring it up to 15 pounds and time it from there* Time needed will depend on the age of the hen*well in all the years I've been cooking I haven't had a tough hen - but I still cook for 40 minutes because the steam in the pressure cooker leaches out every bit of goodness in those chicken bones and leaves them bleached out.*
Reduce pressure * drain chicken into colander -- put broth back into pressure cooker, while the veggies cook you de-bone the very very hot chicken as best you can and cut into chunks. How hot the chicken is depends on the tolerance of your hands for heat and the rush you are in to get the chickens soup on the table or into thermoses for that hike up the mountain the kids are doing for a class trip in March*
Add vegetables *and starch* and cook 10 minutes more
* bettcha didn't think rice would cook that fast!*
Part of the water should be reserved and added after the cooking
*note they tell you this after you have tried to fit all 2 quarts in with the chicken at once - it really is critical that you don't fill the pressure cooker more than 2/3 full (do NOT ask why) I put the chicken in and the salt then pour in as much water as is safe. After the chicken is out I add the extra water when the veggies are cooking*
*After the 10 minutes reduce pressure -- stir the soup to de-clump the starch and add the chopped chicken. As with most soups - the more you heat it up the better


Help on downloading recipes
---
---
Copyright © 2007 DVO Enterprises, Inc..