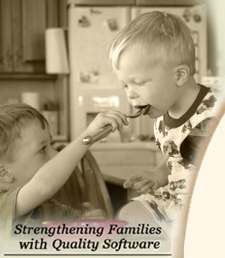 TOP SELLERS
• Current Issue
• Newsletter Archive
• Sign Up Now


• Contact Info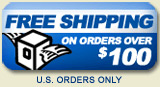 I am here to say THANK YOU! Your software is great!!!

When I read the description of the recipe program, I thought it was too good to be true (the price, the ability of the software, etc.). I even called your company by telephone to ask if I understood the promotional information correctly.

Upon receiving it and using it, I have discovered that every bit of it is true! (I LOVE the nutritional calculation feature!) Thanks so much for your product and for keeping it affordable, too!

Debi Self Read more...

Gingered Sweet Potatoes

DVO Recipe Center
Serves: 6-8

4 pounds sweet potatoes or yams, halved, cut into 1/2-inch thick slices
3-4 tablespoons butter
3/4 teaspoon dried sage
1/4 teaspoon ground ginger
salt to taste
1/4 cup toasted pecans, optional

Place trivet or rack in bottom of a 6-quart or larger pressure cooker. Add 1 cup water and sliced sweet potatoes. Lock the lid and bring up to pressure. Cook for 5 minutes. Turn off heat and quick-release the pressure. Remove lid when pressure is gone and test potatoes with a fork. If uniformly tender, drain potatoes. If not, replace the lid without locking and continue to steam until completely tender; drain.

Remove rack from cooker. Melt butter in bottom of cooker. Reduce heat to low and stir in sage and ginger. Add the sweet potatoes and mash with a potato masher. Season with salt to taste and add more sage and ginger as desired. Garnish with toasted pecans and serve hot.

Variation: For candied potatoes, omit sage and ginger. Add 1/4-1/2 cup brown sugar, 1/2 teaspoon cinnamon, and garnish with toasted walnuts or mini marshmallows.

Help on downloading recipes
---
---
Copyright © 2007 DVO Enterprises, Inc..