What Does a Plant-Based Cooking Instructor Keep in Her Fridge?
The short answer: healthy staple foods. But just so we're all on the same page, let's define what "staple foods" are before going into the long answer to the question.
Essentially, staple foods are foods that make up a considerable portion of your diet. And what these are will vary from person to person.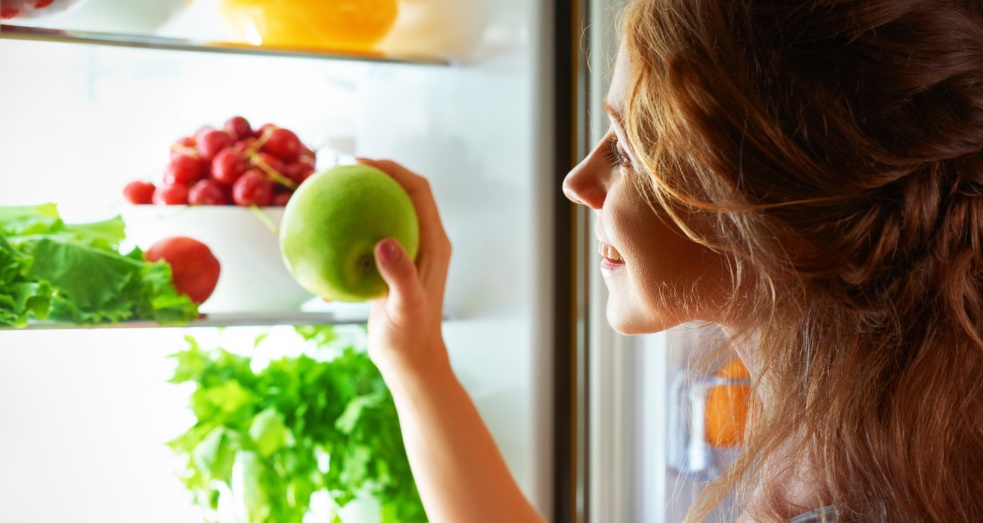 But there are generally some common items most folks would include. So with this said, then, let's look at 13 suggestions Emily Honeycutt, nutritionist, cooking instructor, and contributor to the Physician's Committee for Responsible Medicine and the T. Colin Campbell Center for Nutrition Studies, says she keeps in her fridge that makes healthy eating easier.
She explains that "Whether you eat a 100% plant-based diet or not, it's important to stock your fridge with healthy foods to set yourself up for success. This way, you'll be much less likely to slip into unhealthy patterns. And you'll make it easier to create quick, easy, healthy meals all week long."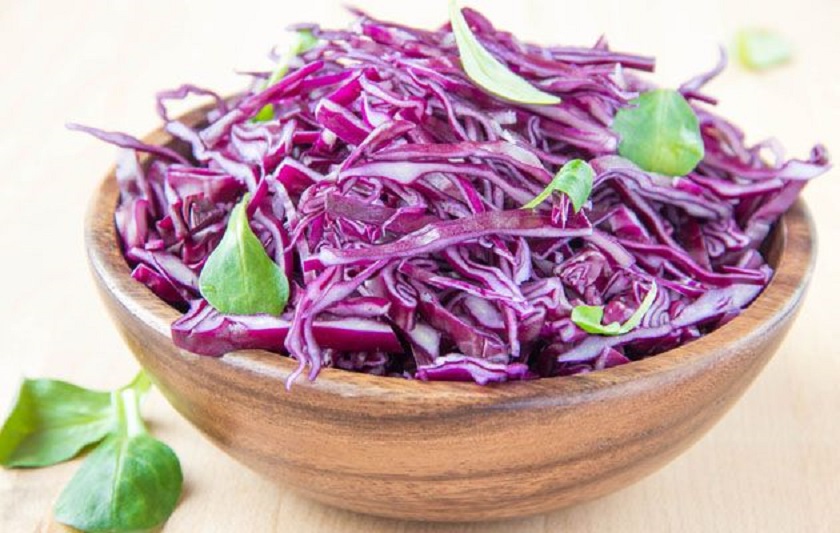 Shredded Red (Purple) Cabbage.
It's
the
most affordable health food, giving you the most bang for your buck. Red cabbage contains 47,594 antioxidant units per dollar compared to goji berries at 10,442 and cranberries at 10,662. It refrigerates well for several weeks and adds color and crunch to salads and stir-fries.
Broccoli. This original superfood's phytonutrient, sulforaphane, inhibits cancer cell proliferation. Same goes for its cousins, cauliflower and all cabbages.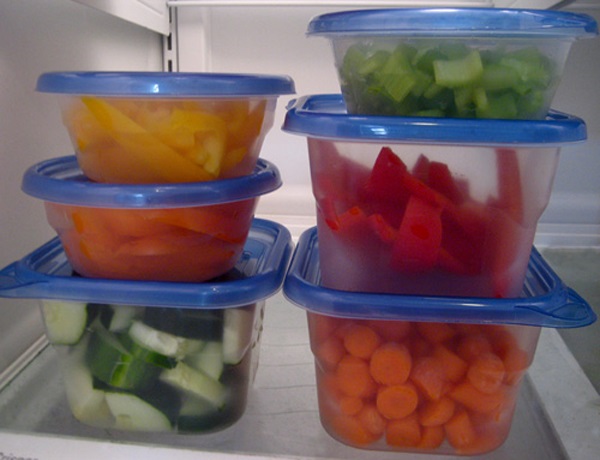 Cut Up Veggies.
Colorful veggies like carrots, celery, cucumbers, and red peppers, make the best snacks. But, unless you cut them up right away at the beginning of the week, they're easily forgotten and end up rotting in the vegetable drawer.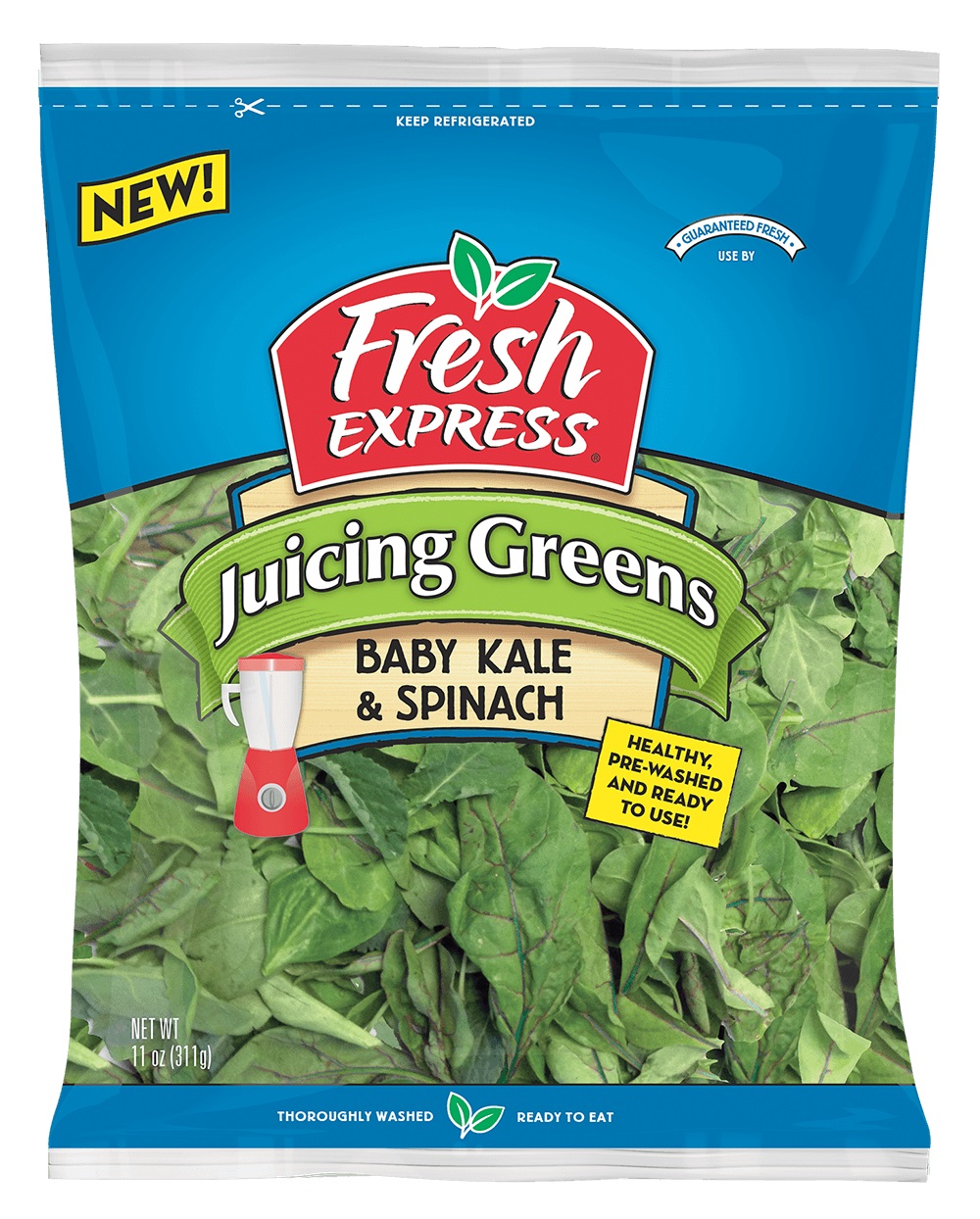 Pre-Washed Baby Greens.
Incredibly healthy, convenient and some of the healthiest foods you can eat. They're packed with vitamins, minerals, antioxidants, flavonoids, and other health-enhancing phytonutrients.
Hummus. This bean-based dip can be made in so many flavors — including traditional, black bean, beet, butternut squash, or you can even fold in a hint of turmeric. Endless possibilities! For instance, try butternut squash hummus. I found this recipe on a great site, www.minimalistbaker.com, and we love it. It's savory, creamy, smoky, subtly spiced, slightly sweet, and lemony.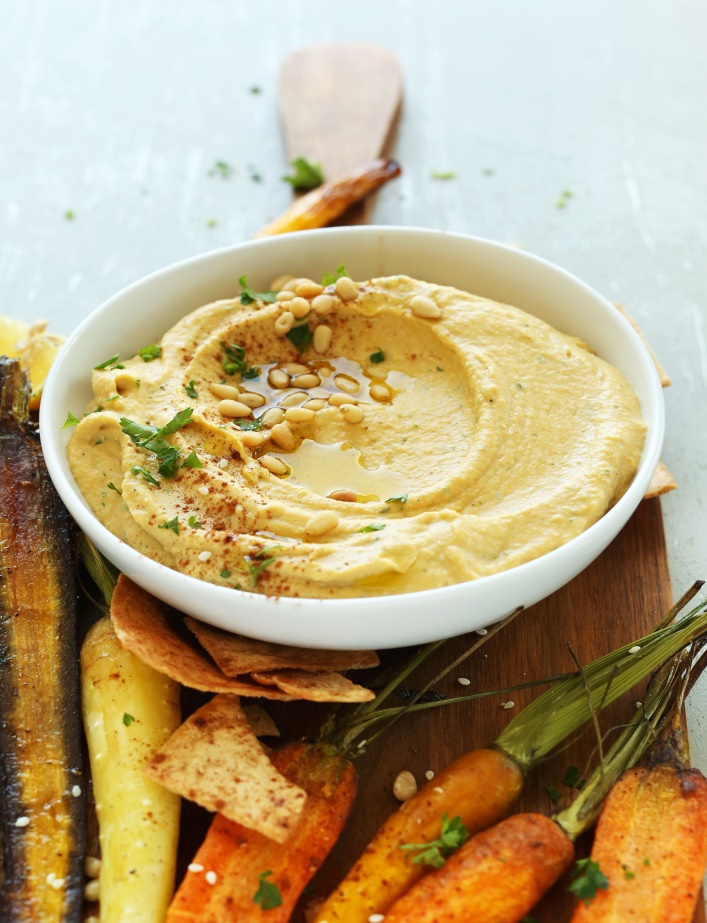 BUTTERNUT SQUASH HUMMUS
HUMMUS
1 cup cubed butternut squash
4 cloves garlic, skin on
4 cloves garlic, peeled + minced (2 tablespoons)
1 lemon, juiced (2 tablespoons)
1 (15-ounce) can chickpeas, lightly rinsed + drained
1/3 cup sesame tahini
3-4 tablespoons extra virgin olive oil, plus more for roasting garlic
¼ teaspoon sea salt
¼ teaspoon pepper (or to taste)
1/2 cup fresh parsley, chopped
1/4 teaspoon cinnamon
1/2 teaspoon cumin
1/4 teaspoon smoked paprika (optional)
FOR SERVING (optional)
Whole-wheat pita chips
*Roasted carrots
Preheat oven to 400°F; position a rack in the middle of the oven.
Add cubed butternut squash and 4 unpeeled garlic cloves to a baking sheet and drizzle with 1 tablespoon olive oil and the salt and pepper. Toss to combine.
Bake for 15-20 minutes, or until all squash is fork tender and the garlic is golden brown. Let cool 5 minutes.
Peel roasted garlic and add to food processor or blender, along with squash, 4 cloves fresh minced garlic, lemon juice, chickpeas, tahini, olive oil, salt, pepper, parsley, cinnamon, cumin, and smoked paprika (optional).
Purée until creamy and smooth, scraping down sides as needed and adding more olive oil or a touch of water if it's too thick.
Taste and adjust seasonings. Then serve immediately with pita chips and vegetables of choice (see notes for roasted carrots). Alternatively, refrigerate until fully chilled (about 3-4 hours) for a thicker, creamier dip.
Store leftovers, covered, in the refrigerator up to 4-5 days, though it's best when fresh.
NOTE:
*To roast carrots, preheat oven to 375 degrees F (190 C). Remove greens, peel, and slice any large carrots in half lengthwise. Transfer to a baking sheet and lightly drizzle with olive or grape seed oil and a pinch each salt and pepper. Toss to coat. Then arrange in an even layer and bake for 20-30 minutes or until golden brown and tender.
Add Recipe to Cook'n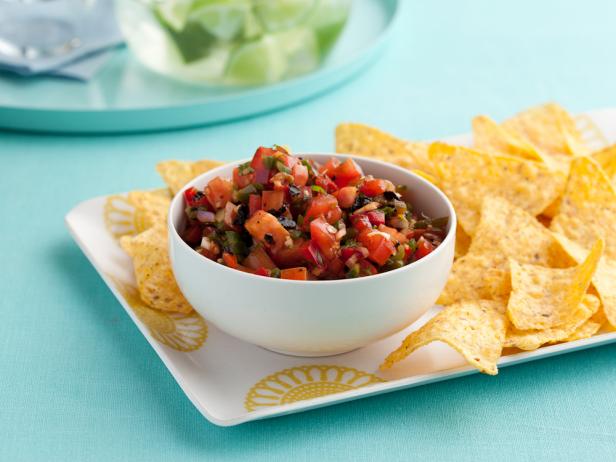 Salsa.
This ready-made sauce is the perfect meal maker for tacos, burritos, and salads.
Mirepoix. This convenient way to start soup is a mix of diced onion, celery, and carrot. Having it in your fridge is a great encouragement for weekly vegetable or bean-based soup-making.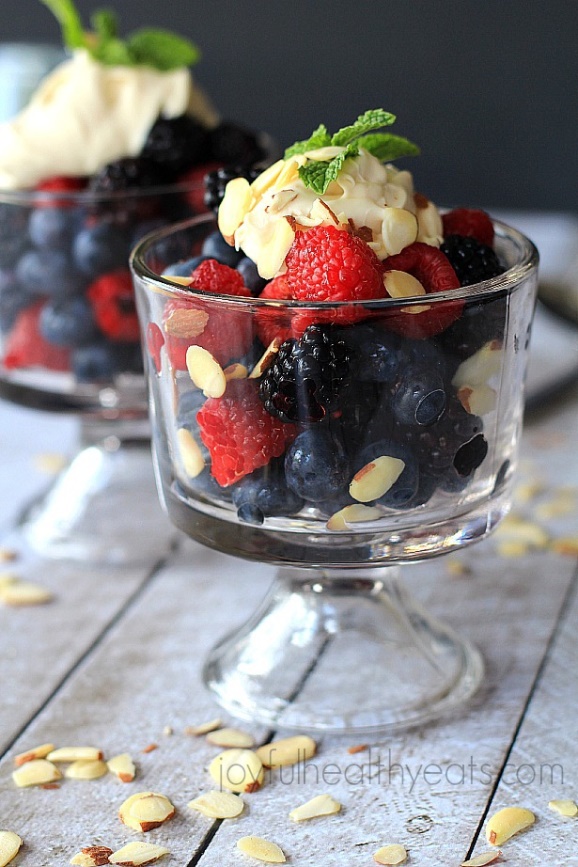 Berries.
Their rich phytonutrient content makes them powerful oxidative stress, inflammation, dementia, and cancer fighters.
Apples. Due to their high fiber content, they help promote weight loss and fight several forms of cancer.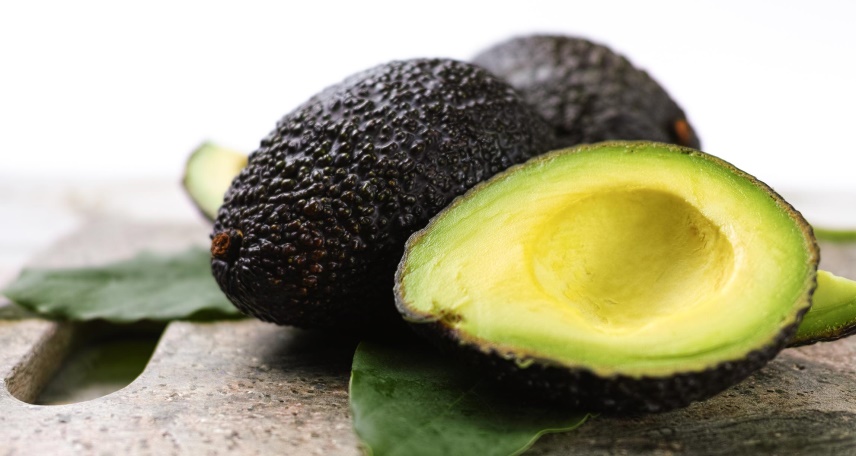 Avocadoes.
Can't say enough about this amazing food. It lowers the risk of prostate cancer and is one of the most versatile plant foods around.
Beets. Rich in dietary nitrates, they help lower blood pressure by improving the ability of arteries to relax and dilate. Juice them for a liquid base to your green smoothies, or add a few raw slices to your smoothies, or include lightly steamed slices to your salads.
Ground Flax Seeds. This omega-3-rich seed is an essential add-in for your morning oatmeal or smoothie. Flax's omega-3 fatty acids are critical for brain and prostate health.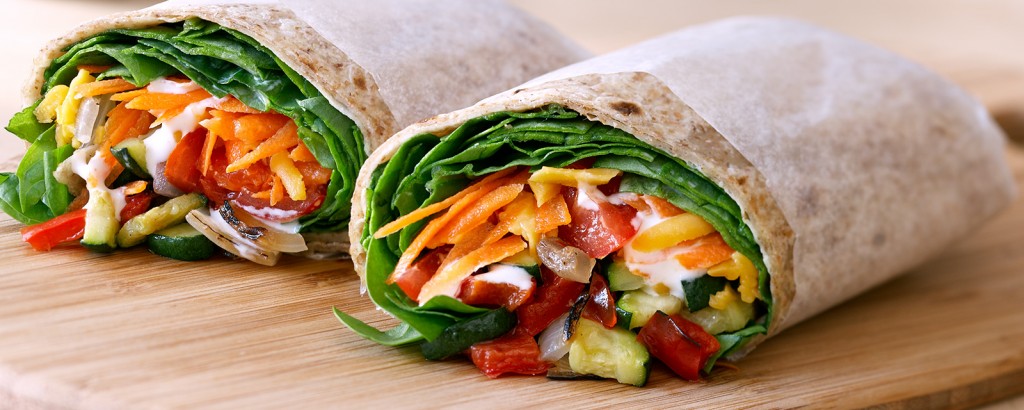 Whole Wheat or Gluten-Free Wraps
. Having these in your fridge makes it easy to create a quick lunch. For instance, just spread on some hummus, stack with baby spinach or other greens, shredded carrots, red cabbage, sliced red pepper, cucumber, sliced avocado, and a few drops of balsamic vinegar. Or create your own version with whatever combination you have on hand!
With a fridge full of these fresh, nutrient-rich plant-foods, you'll find it so much easier to prepare quick and healthy meals and snacks!
Sources:
www.foodrevolution.org
www.myhealthylivingcoach.com
www.steadystrength.com
www.freshexpress.com
www.foodnetwork.com
www.joyfulhealthyeats.com
www.chas.org

Alice Osborne
Weekly Newsletter Contributor since 2006
Email the author! alice@dvo.com