Caramel Pumpkin Sheet Cake and Memories
This week has finally brought us some cooler weather, and you better believe I was in my kitchen taking advantage of the chill in the air! With fall fast approaching, it's time to pull out the cookbooks and get baking again- and I couldn't be more excited :).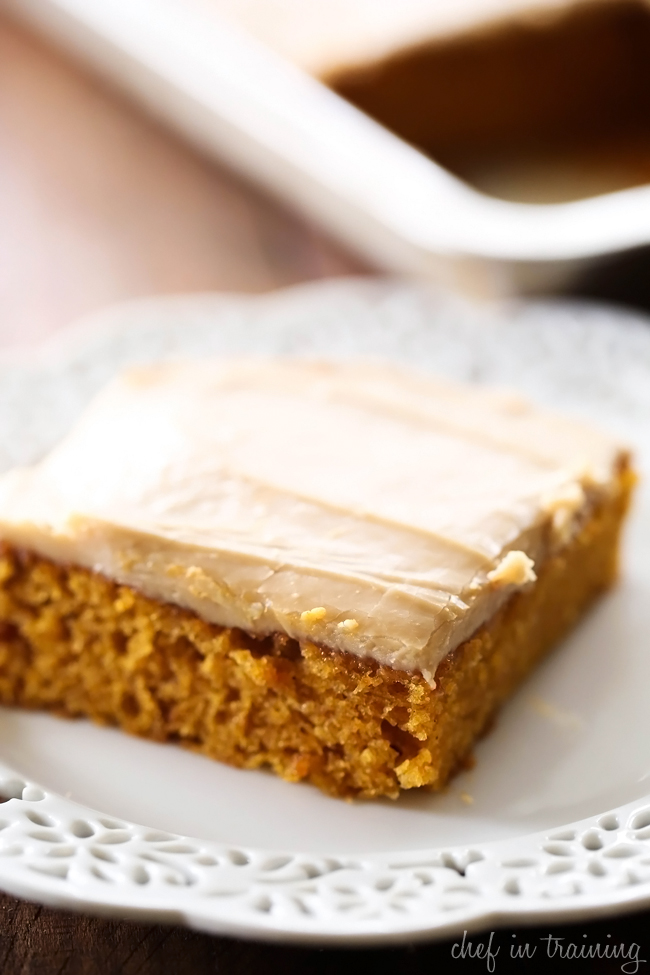 It was only appropriate that the first recipe I tried for the season be something full of pumpkin deliciousness- and it did not disappoint!! Pair it with caramel, and it's a match made in heaven! I love sheet cakes to begin with, and a pumpkin version is just what this autumn-lovin' gal needed. It's dense, soft, and absolutely delicious! It's also a great crowd pleaser; I hosted a party with 12 adults, and it was a hit with everyone! (And a little of this cake goes a long way- the frosting is very rich and so delectable!)
Add Recipe to Cook'n
And as if you needed any more reasons to try it- it's super easy. My kids helped me make it and we were done within 10 minutes (before the actual baking part, that is ;). The frosting requires a little supervision on the stove, but nothing complicated.
I also think I might have created a new tradition for my little family. There has definitely been more of a chill in the air this week, but yesterday was the first day it actually started pouring rain- it was overcast, it was chilly- it totally felt like fall! I decided to turn on December by George Winston- my mom always played this album in September and October when I was growing up, as a transition to Christmas music ;). Now I have to listen to it every season- it always takes me back and just makes me feel like I'm home. I pulled out my bin of autumn decorations and my kids and I had such a peaceful morning- hanging up wreaths, setting up pumpkins, listening to my childhood music, and baking a delicious pumpkin dessert together. I think I unknowingly created my favorite way to welcome the fall season each year!
After having such a peaceful morning, I couldn't help but start reflecting. I hope these are the kinds of things my kids remember. I'm far from a perfect mom, and this week has been particularly hard with my little ones. It was so refreshing to take a step back, and spend such quality time with my kiddies- watching them get excited about the decorations, letting them help put together a delicious pumpkin dessert , and sharing a childhood memory of music with them. Maybe that's one of the reasons I love baking. Sure, it can be stressful, but many times it's just a great way to connect, teach skills, and spend time together. What a great way to welcome in the fall season!
What are you baking this fall? What autumn memories do you have from your childhood? I'd love to hear them :).
Sources:
https://www.chef-in-training.com/2015/09/caramel-pumpkin-sheet-cake/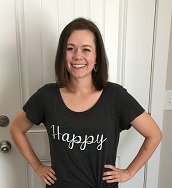 Camille Hoffmann
Weekly Newsletter Contributor since 2014
Email the author! camille@dvo.com