Local RAW Honey—Its Benefits, Its Glories
Over a year ago at this time, I wrote about RAW honey (Jan 4, 2013, "What Is RAW Honey, Really?). Then in November of 2013 I wrote about the problem of adulterated honey showing up on our grocery shelves (Nov 22, 2013, "The Surprising News about Honey on Store Shelves"). As a follow-up, I thought it would be helpful to start the new year off with information on the health benefits of honey—true honey you purchase locally—and some smart ways to use it.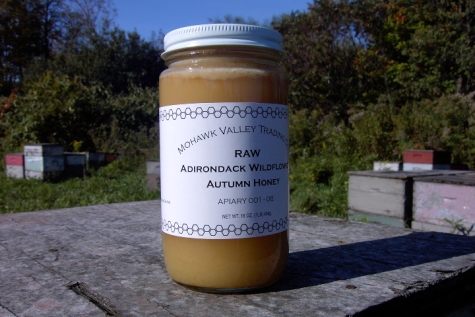 Once you taste high-quality, local, unpasteurized honey (aka raw), you're likely to wave goodbye to the odd, syrupy, grocery-store honey in the little bear bottles. As with everything mass-produced, there's just no comparison. Honey really is a super food and we need to be including it in our diets on a regular basis. Here's why (according to medical and scientific research) you want to start using local raw honey:
It has anti-bacterial, anti-viral, and anti-fungal properties. Due to its low water content, it's a poor environment for the growth of harmful bacteria. (Honey is so efficiently anti-bacterial, in fact, that, when properly bottled and maintained, will last indefinitely without refrigeration.)
It is an effective cough suppressant and soothes a sore or scratchy throat.
It boosts immunity, protects against infections, and builds resistance to hay fever and other allergies.
It balances blood sugar and controls insulin sensitivity.
It is an effective salve made (when other topical antibiotics are not well-tolerated) for diabetic ulcers, eczema, canker sores, or bleeding gums.
It soothes morning sickness nausea when made into a tea with ginger or apple cider vinegar.
It contains phyto-nutrients, which possess cancer-preventing and anti-tumor properties.
It aids digestion because of the friendly bacteria it contains.
It's a super sleep inducer—2 tablespoons before bedtime encourage deep, uninterrupted sleep.
It's a source of vitamins B2 and B6, copper, iron, and manganese.
It only contains 64 calories per tablespoon.
Note: despite these benefits, honey should never be given to babies under 12 months.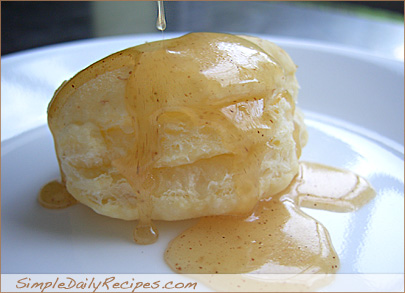 Health benefits aside, how about the delectable flavor honey gives to everything it touches? Consider:
using it in sauces and salad dressings in place of sugar.
Substituting the processed sugar in recipes with honey. Remember, though, sugar is counted as a liquid in baking recipes. You may need to rebalance the dry ingredients a bit, or use less than a 1:1 ratio of honey to sugar.
drizzling honey over toast, scones, biscuits, pancakes and waffles, rolls, fry bread, even ice cream!
using it in tea, in place of refined sugars or artificial sweeteners. (Let the tea cool a bit first, so as to not destroy honey's health benefits which break down above 140°F.)
sweetening plain Greek yogurt with honey for a superior substitute to heavy carb-loaded, sugary desserts.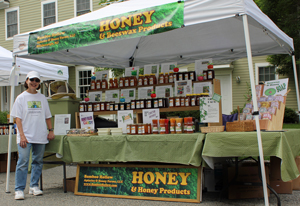 BUT, it's not just about health and superior flavor in foods. These are substantial reasons, but there are other reasons to purchase local, raw honey (taken from www.leafandgrain.com):
You're supporting a local business and their families, and by proxy, your own community at large. Your money goes in their pocket, which, in part, goes into the pockets of other local businesses and their families. (And perhaps back into yours, if you own or work for a local business yourself).
You're helping a beekeeper save and manage one of the most important and at-threat (consider Colony Collapse Disorder below) ecosystems on the planet. Many crops that we depend on in our diet require insect pollination, of which the honey bee plays a starring role.
With the rising popularity of beekeeping, many hive managers have taken to rescuing wild hives that find their way into residential buildings. These beekeepers relocate the hive, unharmed, to a safe, new home with an eager and caring keeper. It's a win-win-win for unsuspecting homeowners, beekeepers, and bees alike. (If you find yourself with a honeybee infestation, consider calling a beekeeper or your local university extension service first before dialing up a poison-wielding exterminator.)
Raw honey bottled and stored properly will never go bad. It's an anaerobic substance, which means an absence of oxygen, which creates a poor environment for harmful bacterial growth.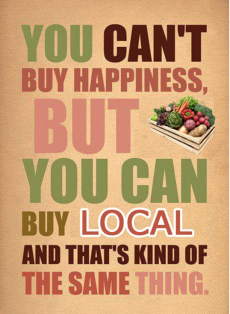 Now if you're convinced and want to start using honey local to YOUR residence, you can go The National Honey Board (www.honey.com) to find local beekeepers near you. It's a state-by-state map-just click on your state and contact information on local keepers will appear. They are a federal research/promotion board under USDA oversight that conducts research, marketing, and promotion of honey products. They condemn any practice that jeopardizes the purity of honey and fully supports government efforts to find and put a stop to this illegal and unethical behavior.
This is my go-to site for best recipes using honey (appetizers, baked goods, beverages, breakfast, canning, condiments, desserts, energy foods, kids' foods, holiday recipes, main dishes, salads and dressings, sauces and glazes, side dishes, snacks, and soups).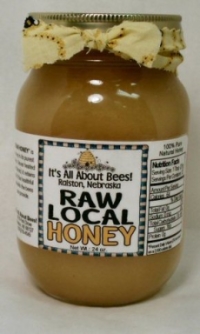 They've been created and tested in and guaranteed to please. For instance, "Cherry-Berry Bread" and "No-Bake Chocolate Brownies" are two of our favorite recipes from this site.
In closing I quote from honey.com: "Local raw honey adds a special touch to almost any recipe—it's the sigh after the perfect bite. It's the nostalgic feeling of childhood. It's your secret ingredient with endless possibilities." So search it out and start enjoying its benefits and its glories!
Sources:
www.tenonanatche.com
www.simpledailyrecipes.com
www.bamboohollow.com
www.twomenandalittlefarm.blogspot.com
www.guidespot.com
---


Alice Osborne
Weekly Newsletter Contributer since 2006