Improve Your Diet and Lower Your Risk of Osteoporosis and Osteoarthritis!
We're hearing more and more about the increase in osteoporosis and osteoarthritis. It's not just an elderly person's diagnosis anymore.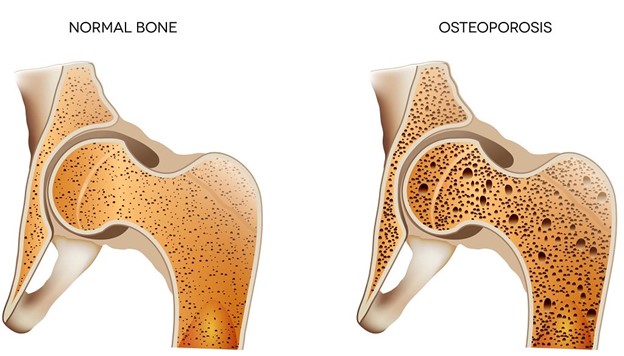 It's all thanks to SAD (our
S
ad
A
merican
D
iet), which is loaded with sugar, fat, salt, and all sorts of mystery ingredients. This stuff efficiently leaches calcium from bones, leaving anyone frequently eating like this with a very high risk of osteoporosis and osteoarthritis.
Once diagnosed with it, doctors typically advise taking a calcium supplement. There are a few problems with this advice. First, calcium in supplement form isn't bioavailable, meaning it isn't effective because it isn't absorbed well, if at all. Second, studies show that calcium supplements (by themselves) may increase heart attack risk and even stroke because they can accelerate occlusion of the heart and brain's arteries.
While I'm not suggesting you ignore doctor's orders and stop taking a supplement (if this is your situation), I am inviting you to consider a safe, effective, and tasty way to supplement the supplements.
On that happy note, let's look at what we can do about safely getting more calcium into our blood streams (which means ultimately into our bones). The good and exciting news is that it's all about diet, and with an improved diet we lower our risk of osteoporosis and osteoarthritis. It's not rocket science.
Nutritionists and clinical dieticians recommend people aim between 350 to 400 milligrams of calcium intake during each meal (breakfast, lunch, and dinner), depending on their age, to help them break up their daily calcium provisions into more manageable portions. This will enable them to realistically meet the goal of 1000 to 1200 milligrams per day.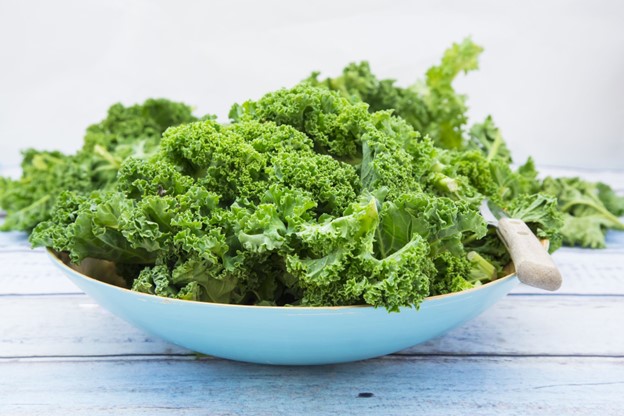 If you're not sure whether or not you're consuming a healthy amount of calcium, request a blood test from your doctor, which will give you the most accurate results.
But meanwhile, start adjusting your diet to include more calcium-loaded foods. From starting your morning with a serving of full-fat yogurt or ending your day with grilled tofu and steamed green vegetables, there are so many delicious and unexpected ways to add calcium to your diet. The important thing to remember is to consume a calcium source food that has anywhere between 350 to 400 milligrams per meal.
These sources should be foods you enjoy as well as honoring your culture and tradition, so it becomes sustainable. Here are a few non-dairy examples to get you started (not new news, but a good reminder, anyway!).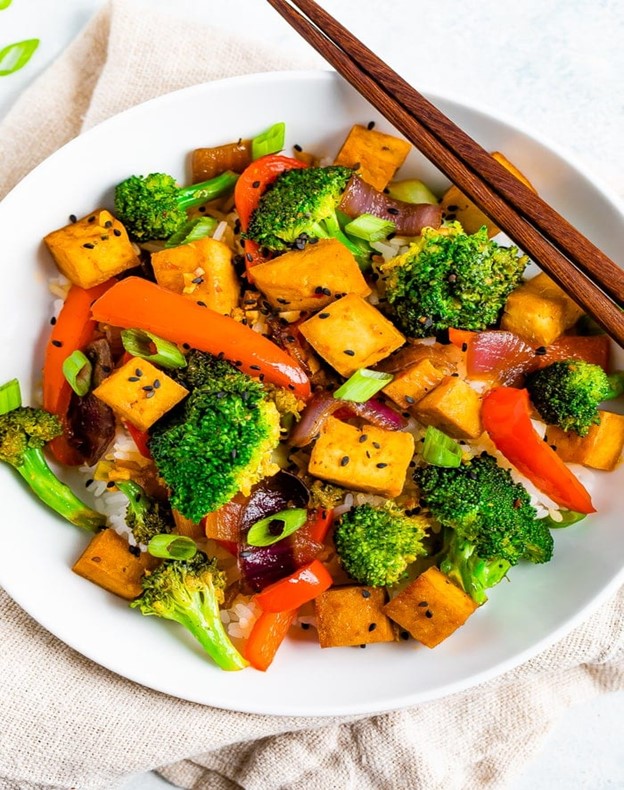 TOFU: This plant-based protein is packed with calcium. When it's fortified with calcium sulfate or lactate, it contains 215 milligrams of calcium per ¼ cup serving (unfortified tofu only contains 10 milligrams of calcium).
BONY FISH: Salmon, sardines, and anchovies are three types of seafood that contain lots of calcium. A small 3-ounce serving of salmon (fresh or canned) contains approximately 181 milligrams of calcium and sardines contain approximately 325 milligrams of calcium.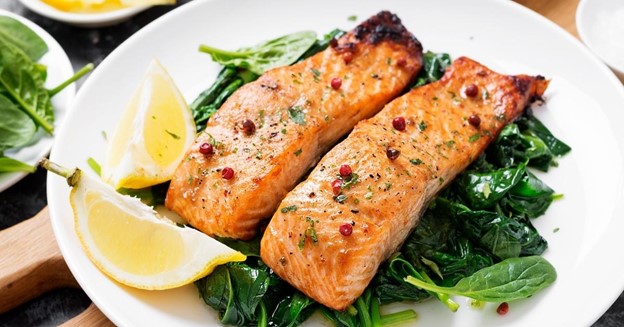 DARK GREEN VEGETABLES: Broccoli and kale are two of the most calcium-rich vegetables. One-half cup of raw broccoli contains approximately 24 milligrams of calcium and 1 cup of raw kale contains 90 milligrams of calcium. Dark, leafy greens such as 1/2 cup of raw spinach and 1/2 cup of collard greens contain 135 milligrams of calcium.
I'll close with a wonderful make-ahead salmon recipe that's an easy, freezable entrée, that I found on www.marthastewart.com a few years ago. These baked salmon fillets are perfect for when you need to quickly get dinner on. (Of course, they can also be cooked the day they are made.)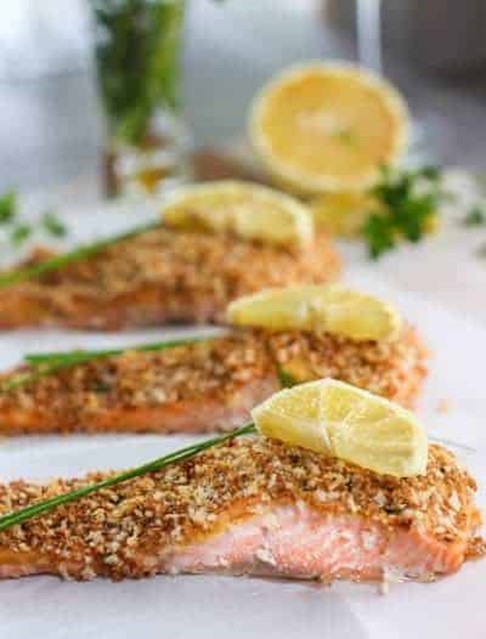 Crunchy Panko Salmon
Ingredients:
3 1/2
cups
panko crumbs
6
tablespoons
extra virgin
olive oil
kosher
salt
to taste
freshly ground
black pepper
to taste
4
teaspoons
finely grated
lemon zest
3 to 4
large
eggs
1/2
cup
unbleached all-purpose
flour
8
1-inch thick skinless
salmon
fillets, about 3 pounds (preferably wild)
Directions:
Preheat oven to 375 degrees. Toss panko, oil and 1 teaspoon salt on a rimmed baking sheet. Bake, stirring twice, until deep golden brown, 12 to 15 minutes. Let cool completely.
(Crush a few handfuls, to help crumbs adhere.) Stir in lemon zest and 1 teaspoon pepper.
Whisk 3 eggs in a pie plate (if you run low on egg at any point, whisk in the fourth egg). Place flour in a second pie plate, and panko in a third. Season all with salt and pepper. Pat fish dry; season. Dredge in flour, tapping off excess. Dip in eggs; coat with panko, patting to adhere.
To Freeze and Bake Later: Lay fish in single layer on parchment-lined baking sheet. Freeze 4 hours, then up to 1 month in resealable plastic bags.
Heat oven to 425 degrees. Bake frozen fish on parchment lined sheets until fish is cooked through, 18 to 22 minutes.
To Bake and Serve Immediately: Bake salmon on parchment lined sheets 8 to 10 minutes at 400 degrees.

Recipe formatted with the Cook'n Recipe Software from DVO Enterprises.
Add Recipe to Cook'n

Alice Osborne
DVO Newsletter Contributor since 2006
Email the author! alice@dvo.com
Sources:
www.musculoskeletalaustraila.com
www.verywellhealth.com
www.prevention.com
www.eatingbirdfood.com
www.insanelygoodrecipes.com
www.laughingspatula.com
---
Subscribe to Cook'n Premium and get newsletter articles like this each week!