5 Romantic Easy-to-Cook Gourmet Meals
February is the month of L-O-V-E. But that doesn't mean you have to break the bank taking your loved one out to a fancy dinner. Nor, does it mean that you have to be a fantastic chef to impress your significant other. I am here to show you that any ol' chum can make a 5-star meal.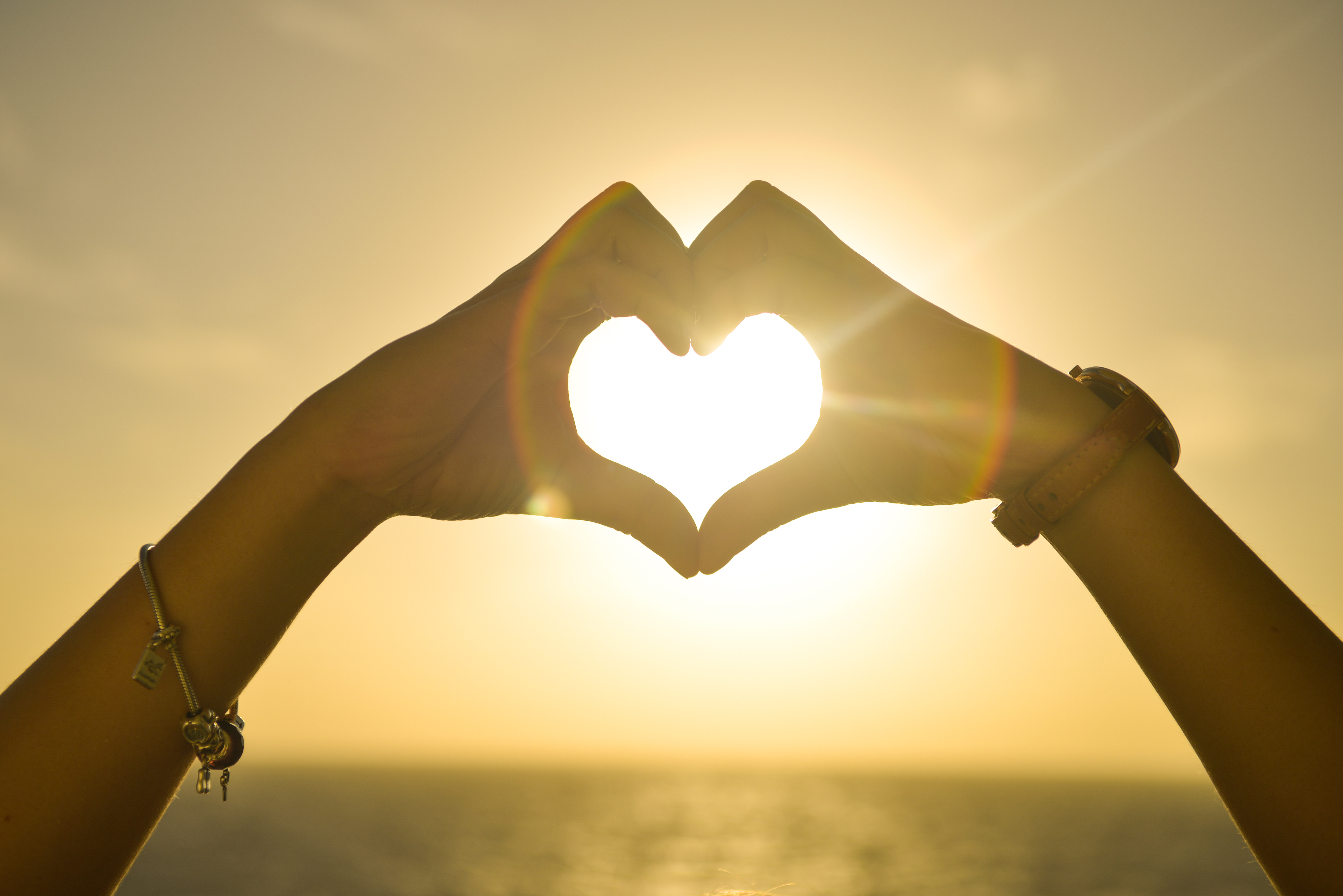 We'll start out with a simple side that will send shivers down their tastebuds. Here is a recipe for Pesto Hots.
Pesto Hots
1⁄2 cup fresh basil, finely chopped

1⁄2 cup shredded parmesan cheese (2 oz.)

6 tablespoons mayonnaise

1 garlic clove, minced

1 French baguette, cut into 1/4 inch slices
Combine the basil, cheese, mayonnaise and garlic in a bowl and mix well.

Arrange the baguette slices in a single layer on a cookie sheet.

Broil the slices until light brown.

Turn the slices and spread with the mayonnaise mixture.

Return to under the broiler and broil until light brown and heated through.

Serve immediately.
Add Recipe to Cook'n
You can't have a good meal without some greens. Salads are really simple, and really hard to mess up. One of the fanciest salads are caesar salad. You don't need any crazy ingredients either. Here's the recipe.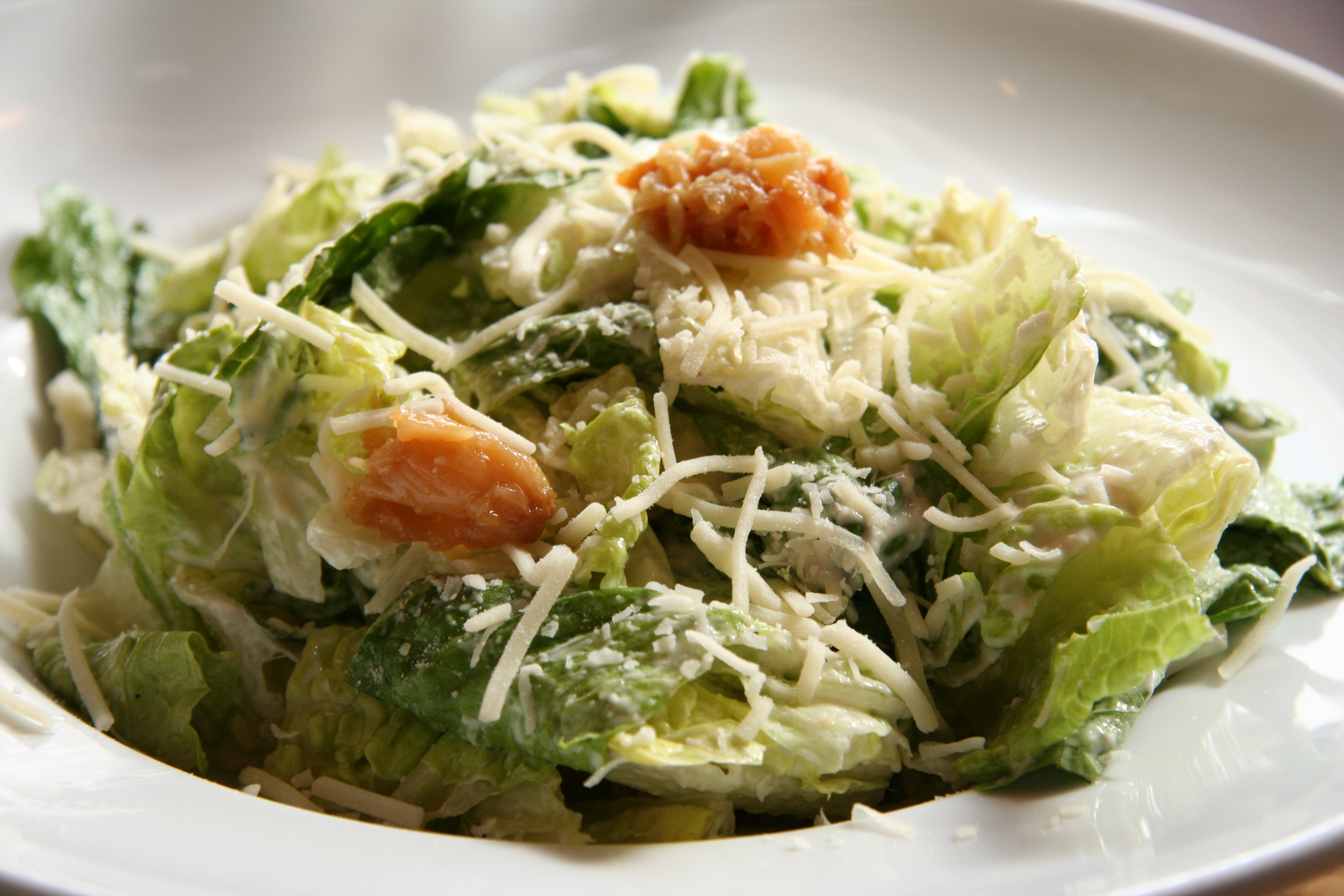 Caesar Salad
6 cloves garlic, peeled, divided

3/4 cup mayonnaise

5 anchovy fillets, minced

6 tablespoons grated Parmesan cheese, divided

1 teaspoon Worcestershire sauce 1 teaspoon Dijon mustard

1 tablespoon lemon juice, or more to taste

salt to taste ground black pepper to taste

1/4 cup olive oil 4 cups day-old bread, cubed

1 head romaine lettuce, torn into bite-size pieces
Mince 3 cloves of garlic, and combine in a small bowl with mayonnaise, anchovies, 2 tablespoons of the Parmesan cheese, Worcestershire sauce, mustard, and lemon juice. Season to taste with salt and black pepper. Refrigerate until ready to use.

Heat oil in a large skillet over medium heat. Cut the remaining 3 cloves of garlic into quarters, and add to hot oil. Cook and stir until brown, and then remove garlic from pan. Add bread cubes to the hot oil. Cook, turning frequently, until lightly browned. Remove bread cubes from oil, and season with salt and pepper.

Place lettuce in a large bowl. Toss with dressing, remaining Parmesan cheese, and seasoned bread cubes.
Add Recipe to Cook'n
Now onto the main meal. Here I have two options for you, seafood and italian. You can't go wrong with either. Pick the one your significant other would prefer!
The seafood is a recipe that was featured in the movie Ratatouille. Poached Scallops with Beurre Blanc. Sounds fancy right? Well it tastes delicious and it really is easy to make.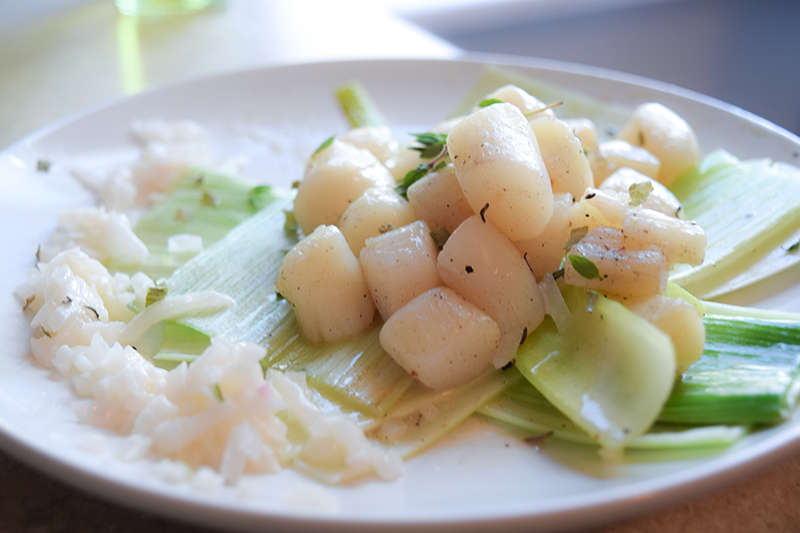 Scallops Recipe
3/4 cup water

6 tablespoons white wine vinegar

1/4 cup finely chopped shallots

2 tablespoons whipping cream

10 tablespoons (1 1/4 sticks) chilled unsalted butter, cut into tablespoon-size pieces

Pinch of ground white pepper

1 1/4 pounds sea scallops

1 tablespoons olive oil

2 tablespoons butter

1 tablespoon white wine

2 teaspoons lemon juice

4 teaspoons chopped fresh chives
Boil first 3 ingredients in heavy medium saucepan over medium-high heat until mixture is reduced to 1/4 cup, about 10 minutes.

Add cream; reduce heat to low.

Add butter, 1 piece at a time, whisking until just melted before adding more.

Strain sauce, pressing on solids to extract as much liquid as possible.

Return sauce to pan.

Season with salt and white pepper.

Place pan in skillet of warm water.

Melt the 2 tbs butter with the olive oil on a medium heat while mixing

Once the butter is melted, add the white wine and lemon juice

Poach the scallops in the mixture for about 5 minutes, depending on the size of the scallops

Serve on leek
Add Recipe to Cook'n
The italian recipe is equally fancy and tasty. Tortellini with a garlic alfredo sauce. Tortellini is just as simple as any other pasta to make. Lots of the time it cooks faster because you can buy it fresh. Here's the recipe.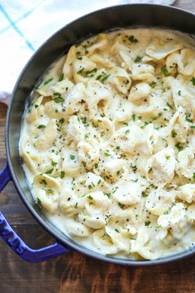 Easy Garlic Alfredo Tortellini
1 (9-ounce) package refrigerated three cheese tortellini

2 tablespoons unsalted butter

3 cloves garlic, minced

1/4 teaspoon crushed red pepper flakes

2 tablespoons all-purpose flour

1 cup milk, or more, as needed

1/2 cup half and half*

2 ounces cream cheese, cubed

1/4 cup freshly grated Parmesan cheese

Kosher salt and freshly ground black pepper, to taste

2 tablespoons chopped fresh parsley leaves
In a large pot of boiling salted water, cook tortellini according to package instructions; drain well.

Melt butter in a saucepan over medium heat. Add garlic and red pepper flakes, and cook, stirring frequently, until fragrant, about 1 minute. Whisk in flour until lightly browned, about 1 minute.

Gradually whisk in milk and half and half, and cook, whisking constantly, until slightly thickened, about 2-3 minutes.

Stir in cheeses until melted, about 1-2 minutes. If the mixture is too thick, add more milk as needed; season with salt and pepper, to taste. Stir in tortellini and gently toss to combine.

Serve immediately, garnished with parsley, if desired.
Add Recipe to Cook'n
To top it all off, you need a dessert. What is a better dessert than cheesecake? You might be thinking, "Cheesecake, isn't that super hard to make?" It actually isn't. You don't even have to bake this recipe, and it tastes delicious!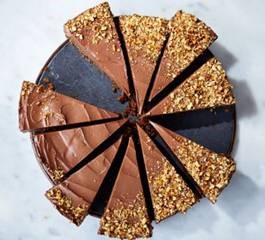 Chocolate Hazelnut Ice Cream Cheesecake
200g honey nut cornflakes

2 x 400g jars chocolate hazelnut spread

2 x 180g tubs full-fat cream cheese

1 tbsp roasted and chopped hazelnuts
Put the cornflakes and half a jar of chocolate hazelnut spread in a bowl and beat to combine – don't worry about breaking up the cornflakes. Press the mix into the base of a 23cm springform tin.

In a separate bowl, beat the cream cheese until smooth, then fold in the remaining chocolate hazelnut spread. Smooth onto the cornflake base, wrap tightly in cling film and freeze overnight.

Remove from the freezer 30 mins before serving, or until you can cut it easily with a sharp knife. Serve in slices with hazelnuts sprinkled over. Will keep in the freezer for up to 1 month.
Add Recipe to Cook'n
There you go. I just saved your whole romantic life with some simple recipes. Your loved one will think you are the bee's knees, and your belly will love you too.

Rhett Hildebrandt
Monthly Newsletter Contributor since 2017
Email the author! rhett@dvo.com