Attitude of Gratitude Games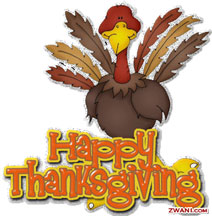 Thanksgiving is coming up quickly, and it is a great holiday full of fun, family, and food! I think that sometimes we get so caught up in the food prep and the entertaining of family and friends, that we forget about what this holiday is for: Gratitude! I thought I would include a few fun ideas to help keep gratitude in the forefront during your Thanksgiving!
Many of these ideas are things that my family did growing up and I have many memories of playing these games with my family. There are six children in my family, and my mom was always great at coming up with ways to keep us all together and close as a family. Hopefully, these games focusing on gratitude and thankfulness will do the same for yours! Happy Thanksgiving!
• Before everyone sits down for the big dinner, put a slip of paper under each plate with a topic on it. Then, during the meal, ask everyone to pull out their piece of paper and say something they are thankful for that follows their topic. Little ones will love the surprise of something under their plates, and it will help the adults remember to be grateful too!
Possible topics would be: something outdoors, some kind of food, something in a specific color (this one can be challenging!), something family related, etc. You can vary the difficulty for adults and children as needed.
• A game that we played all the time growing up - and still play every year! - is the ABC gratitude game. Someone starts with the letter "A" and says something they are grateful for that starts with an "A", then the next person has to say something they are grateful for that starts with a "B", and so on until all the letters are used up.
You can play this game a few times during the meal since the letters will fall to different people each time. For an extra challenge, play it once the correct way, and then play another round starting with the letter "Z" and going back down to "A"! This is fun, gets your creative juices flowing, and encourages conversation around the table.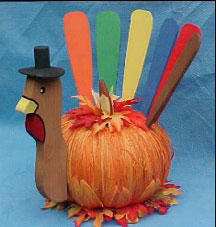 • Lastly, this is a game that you can start as early in the month of November as you want, or start on Monday of Thanksgiving week. Get a pumpkin, either real or fake, and a turkey head. I recommend either finding one at a craft store (they often have craft foam or even wooden ones) or make your own using craft foam, paper, or whatever other supplies you have on hand. They are simple to make, a large circle for the head, a triangle for beak, eyes (you can get the kind that move at any craft store as well) and a squiggly red wattle next to the beak. Then, cut out several large pointed ovals for feathers.
When someone in the household thinks of something they are grateful for, they can write it down on the feather. Tape it to a wooden kebab skewer and stick into the pumpkin to create the turkey's tail feathers! See how big your turkey's tail feathers can get before Thanksgiving Day! Then, on Thanksgiving, your family's gratitude turkey becomes the table's centerpiece. You can then take turns reading off the feathers during the meal. This is a great way to keep the gratitude going for more than just a day, and is an easy way to create your centerpiece for the table as well!