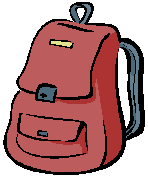 We all know the drill. The kids are running late, someone is still working on homework they didnít quite finish last night, everyone is running around trying to get books gathered, teeth brushed, hair curled, you name it. What about breakfast? They can grab something on the way out right?
At moments like this, the idea of sitting down together for a family breakfast may seem absurd, but research indicates it may be well worth the time and effort. We know that family dinners are a valuable asset to our family, but for some families that is nearly impossible as sports, work schedules, play practice, music lessons, and everything else fill up the evenings. It is recommended that families eat at least 5 to 6 meals together per week. Whether your family has time for dinner together or not, breakfast as a family can be a very beneficial way to start your day!
In 1995, the University of California reviewed scientific research regarding the importance of breakfast. The researches concluded that the "eating of breakfast is important to learning, memory, and physical well-being in both children and adults."
Evidence now suggests that a healthy breakfast is essential for maximum efficiency, both mentally and physically. Benefits include more efficient problem solving, improved memory, improved attention span, improved verbal fluency, better attitudes and better scholastic performance and scores.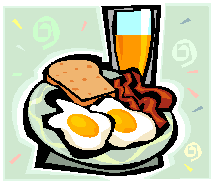 Here are 8 reasons why making breakfast a family affair will benefit your home.
Reason #1: Communication
What better way to catch a glimpse of your childís day and plans than over breakfast? Meals are a great time for conversation, planning, and learning from each other. Meals together foster warmth, security, love, and a sense of belonging. I canít imagine a better way to prepare my kids for the day ahead.
Reason #2: Nutrition
Meals prepared and eaten at home are generally much more nutritious than those purchased outside the home. At home, more fruits, vegetables, and dairy products are consumed. When we eat out, we tend to eat less of those nourishing things, and more fried food, salt and sugary drinks. If we eat breakfast as a family, we are able to ensure our loved ones are getting the best available.
Reason #3: Save Money
Meals purchased away from home cost two to four times more than meals prepared at home. Even prepackaged breakfast options are far more expensive then preparing a healthy meal at home. By cooking at home, you have save hundreds of dollars per year.
Reason #4: Improved Grades
Research indicates that children do better in school when they eat more meals with their parents and family. Teenagers who eat dinner four or more times per week with their families have higher academic performance compared with teenagers who eat with their families two or fewer times per week.
Reason #5: Prevent Destructive Behaviors
Research shows that frequent family dinners (five or more a week), are associated with lower rates of smoking, drinking, and illegal drug use in pre-teens and teenagers when compared to families that eat together two or fewer times per week. Especially as children get older, this time together is crucial.
Reason #6: Teach Self-Sufficiency
Children today are missing out on opportunities to learn how to plan and prepare meals. Basic skills can be learned in your kitchen as you prepare. Involve children in the process. Each age group is capable of certain responsibilities, and they will benefit incredibly from that knowledge. Not to mention that they might just learn that cooking is fun!
Reason #7: Model Manners
Where else where your children learn manners appropriate meal time behaviors if not at your table? Breakfast is a fun, relaxed time to get ready for the day, and it can be an ideal time to slip in these little lessons without even being noticed.
Reason # 8: Broaden Their Horizons
Encourage your children to try new foods. If you introduce new things one at a time along with the old favorites they are more likely to try and enjoy new things. Remember that it can take 8-10 exposures to a new food before it is accepted, so be patient. Trying a new food expands your childís knowledge, experience, and skill. Try foods from other cultures and countries, or select a new vegetable they havenít tried before. Having your child select a new recipe from a cookbook, website, newspaper, magazine, or your Cookín program is a great way to involve them and even get them excited to try something new.
Reason after reason explains why it is worth the time and energy it requires. Eating breakfast as a family is a perfect way to start a busy day. Give it a try with your family and see what doors it will open in your home.