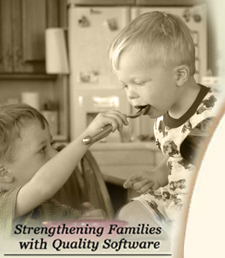 ---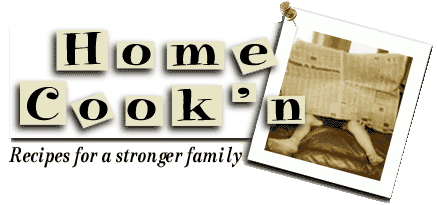 Family Fun with Fruit!
By Bethany Booth




This Family Fun Time is inspired by my 3 year-old daughterís favorite books, the Play With Your Food books by Saxton Freymann and Joost Elffers; featuring Freymannís fabulous food sculptures. If you have any of these books in your home then you understand what a great tool they are for introducing a variety of fruits and vegetables to children as well as bringing up discussions about important topics such as different feelings and emotions. We read them over and over again in our home. Here are few steps to follow for a very memorable Family Fun Time:

1. Family Reading Time:
Get a hold of your favorite Freymann and Elffers book. Read it together as a family and study the creativity of the colorful food sculptures (reading fun stories as a family is always a large part of the fun in Family Fun Time).

2. Find the Fruit:
Take a family trip the grocery store. Let the kids help search for interesting pieces of fruit such as: apples, oranges, strawberries, kiwis, grapes, and any other fruit your family enjoys. Donít forget the accessories to add to the sculptures, such as: toothpicks or pretzel sticks, marshmallows, raisins, nuts or any other food item that sparks the kidís creativity. Hint: if you donít feel up to taking everyone to the store this is a great way to get the kids to help you clean out the kitchen pantry and refrigerator, sometimes it is more fun to see how creative you can be with whatever you can find.

3. Create!:
Once you have all of your fruit and accessories on the table allow your creativity to take over and make a fruit sculpture of your favorite animal, an alien from outer space, or maybe even a sculpture of yourself! Parents will need to help younger kids if they want to do any carving with a toothpick or butter knife.

4. Enjoy:
Mix together the simple 3 ingredient Mouth-Watering Fruit Dip featured in this monthís recipe section and enjoy your creations as a family or surprise Mom and serve them with her Motherís Day breakfast in bed. Make sure you take a picture of all the wonderful creations before you dig in.


---
Join the Cook'n Club!An unbeatable value with exclusive benefits for members only.
Enjoy articles like this and many other benefits when you join the Cook'n Club.
---