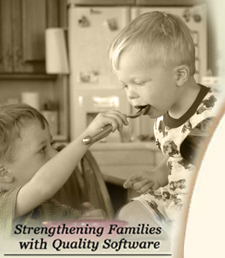 ---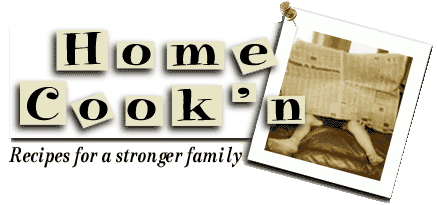 Be Prepared for Breakfast
By Bethany Booth


The best tip for making breakfast simple in the morning is being prepared. If you have thought it out and arranged everything possible the night before it is a pleasure to wake up and spend just a few minutes in the kitchen rather than an hour. The most difficult part of being prepared for breakfast is that it takes a little planning ahead, which, as a life-long procrastinator really isn't my style, but when I am prepared my whole family enjoys the benefit of a satisfying breakfast without the dreaded morning rush. Here are a few useful tips to help you be prepared for breakfast:

Tip #1
A pancake recipe that is actually better if it cools in the fridge overnight:

Night Before Pancake Batter:

2 ½ Cup All-Purpose Flour
2 Eggs
2 ½ Cup Buttermilk
½ Cup Sugar
1 Tbsp Baking Powder
2 tsp Baking Soda
½ Cup Vegetable Oil
¼ tsp Salt
1 tsp Vanilla

The night before, mix all ingredients in the blender or with a mixer until smooth. This recipe is better without any lumps. Cover and set in the fridge overnight. Wake up and preheat griddle or skillet on medium heat. Spray with nonstick cooking spray and use a ladle to scoop out batter, it will help to make even circles. Cook until golden brown on both sides. Save the leftovers.


Tip #2
Freeze the leftover pancakes:

To Freeze:
Lay leftover pancakes flat in a single layer on a cookie sheet. Place cookies sheet in the freezer until pancakes are frozen hard. Bag and seal and freeze until ready to use.

To Heat:
You can simply reheat frozen pancakes in the toaster or you can also defrost them in the refrigerator the night before and reheat them in the microwave (covered so they don't dry out).

Tip #3
Looking for a more protein rich breakfast? Try an omelet! The best thing about an omelet is that almost any filling can be used and prepared ahead of time. Leftover meat and vegetables work great in just about any combination you choose. Try one of these:

Good Old Ham and Cheese Omelet

3 Eggs, Beaten
4 Tbsp Swiss or Cheddar Cheese, Grated
4 Tbsp Ham, Chopped (deviled ham is also tasty)
1 Tbsp Butter

Chop ham and grate cheese the night before and have them ready to go in the refrigerator. Beat the egg yolks (add a splash of water or milk for a light fluffy omelet). Fold in egg whites. Heat pan and melt butter. Pour egg mixture into heated pan. While the top of the omelet is still soft sprinkle with ham and cheese, gently fold and cook until firm in the center.



Turkey Bacon, Mozzarella and Tomato Herb Omelet

3 Eggs, Beaten
1 Tbsp Fresh Herbs, Chopped
½ Cup Tomatoes, Chopped
4 Slices Turkey Bacon, Cooked and Crumbled
¼ Cup Mozzarella Cheese, Shredded

Chop herbs and tomatoes, cook and crumble turkey bacon and shred the cheese all the night before and store the fridge. In the morning, beat the egg yolks with the fresh herbs. Fold in egg whites. You can mix all the ingredients and then pour into a preheated and greased pan or just sprinkle the fillings on top while omelet is still wet. Fold and cook until center is firm. Salt and pepper to taste. Serve Hot!




---
Join the Cook'n Club!An unbeatable value with exclusive benefits for members only.
Enjoy articles like this and many other benefits when you join the Cook'n Club.
---