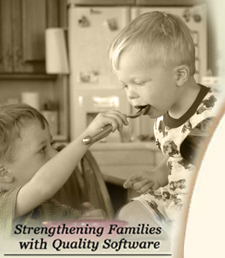 ---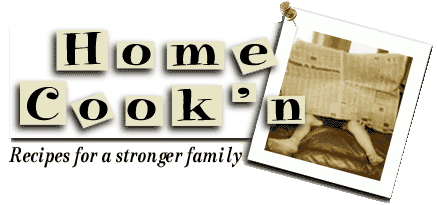 Hearty and Hot, All in One Pot:
Make-Ahead Crockpot Breakfasts
By Bethany Booth


If you are anything like me, you love to eat a hot and flavorful breakfast in the morning but usually settle for cold cereal because a few more minutes of sleep are just a little more appealing at 6:00 A.M. than cooking (not to mention cleaning up after) a big hearty breakfast.

Don't worry! There is a solution for us both…the incredible crockpot! Here are some simple meals that you can toss into the pot before you go to bed and wake up to smell that breakfast has magically cooked itself.

Overnight Oatmeal
1 Cup Quick Oats
2 Cups Milk
¼ Cup Brown Sugar
1 Tbs Melted Butter
½ tsp Salt
½ tsp Cinnamon

Other suggestions:
Add chopped apples, peaches, raisins, nuts…etc cook them overnight with the oatmeal.

Just before bed, grease the crockpot. Mix all ingredients inside the crockpot with a wire wisk. Cover, heat on low until morning.


Southwestern Crockpot Breakfast
9 Eggs
½ lbs Cooked Sausage
1 ½ Cups Grated Cheese (cheddar, Monterey jack, pepper jack or any combination of these is delicious)
1 small can Green Chiles
½ of a Small Onion; Diced
1 Green Bell Pepper; Diced
1 Red Bell Pepper; Diced
1 tsp Butter

Grease crockpot with better. Layer the ingredients in this order: sausage, chiles, onion, peppers, cheese, then repeat if desired. Beat the eggs and pour over layers. Cover and cook on low for up to 8 hours. Top with sour cream and salsa.


Healthy Hot Pot Cereal
3 Tbsp Cracked Wheat
3 Tbsp Brown Rice
2 Tbsp Barley
2 Tbsp Millet
2 Tbsp Cornmeal
¼ Cup Rolled Oats
¼ Cup Brown Sugar
1 tsp Cinnamon
3 Cup Water
1 Tbsp Vanilla
1 Cup Chopped Dried Fruit

Spray the inside of the crockpot with nonstick cooking spray. Combine all ingredients and mix well. Cover and cook on low overnight.


Slow Cooked Apple Crisp Cobbler recipe featured in this month's newsletter. Your family will enjoy a warm and satisfying breakfast and there's no reason for you to feel guilty about sleeping in and enjoying those precious extra moments of sleep tomorrow morning.

Bon appetite and happy snoozing!

---
* DVO welcomes your kitchen hints and cooking or nutrition questions! Email us and we'll post your hints and Q/A's in upcoming newsletters! *
---
Join the Cook'n Club!An unbeatable value with exclusive benefits for members only.
Enjoy articles like this and many other benefits when you join the Cook'n Club.
---