Comfort Foods Cookbook
By Gooseberry

---

List Price: $15.26

Your Price:

$12.21

You Save: 20%

---

NOTE: You must have Cook'n installed to use this download!

---

Homestyle recipes for feel-good foods like Mom used to make.
Chapters include Breakfast, Soups, Breads & Sandwiches, Sides & Salads, Mains, Desserts
New Cook'n Theme included.
Save time and money by using Cook'n
Comfort Foods Cookbook
Some of our warmest childhood memories involve food. If we had the sniffles, Mom tucked us in with a mug of chicken soup. When we came in hungry after a day of outdoor fun, she was ready with her crispy-topped macaroni & cheese. Maybe that's why some foods are so comforting to us as grownups-they're seasoned with love and memories!
In Comfort Foods, we've gathered the most scrumptious and satisfying recipes to soothe and cheer you. Get the day off to a sunny start with Florence's Buttermilk Pancakes and a pot of Dreamy Hot Chocolate. Welcome your family home on a blustery day with a cozy meal of Janet's Awesome Meatloaf, Slow-Cooked Creamy Potatoes and Cherry-Apple Crisp for dessert.
Feeling a bit under the weather? Hot Lemon Spice Tea and Grandma's Chicken Noodle Soup or Rose's Baked Custard will perk you up in a jiffy. Turn a frown upside-down with a batch of Chewy Chocolate Chip Cookies warm from the oven.
We've even provided scaled-down recipes that serve just one or two-satisfy a craving without cooking up food for 8 to 10! There are easy tips to make good food taste even better too. Whether comfort food means creamy, cheesy, chocolatey or savory to you, you'll find your favorites here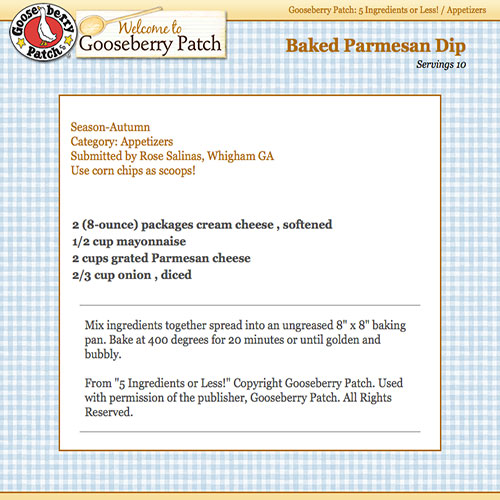 New Fresh theme included. (Recipe pictured not included in this cookbook)
Recipes Included:
A
Almost-Homemade Tomato Soup
Apple-Raisin Muffins
Asparagus Casserole
Aunt Annie's Macaroni & Cheese
Aunt Karen's Baked Beans
B
BBQ Beef Sandwiches
Bacon & Egg Potato Skins
Bacon-Chicken Alfredo
Baked Custard
Baked Potato Soup
Baked Spinach & Rice
Bean & Bacon Soup
Beef Tips with Rice
Beefy Mushroom Rice
Best-Ever Vegetable Soup
Biffiny's Baked Chili
Black Bean Soup
Black Bottom Cupcakes
Bread Pudding
Breakfast Pie
Broccoli & Cheese Squares
Brown Sugar Baked Oatmeal
Brownie Pudding Trifle
Buttermilk Fried Chicken
Butterscotch Pie
C
Cabbage Pudding
Candied Sweet Potatoes
Caramel Apple Muffins
Caramel Fudge Brownies
Caramel Pecan Breakfast Rolls
Cathy's Crisp Apple Pie
Cheddar Cheese Soup
Cheeseburger Soup
Cheesy Beef & Bacon Burger Meatloaf
Cheesy Ham & Potatoes
Cheesy Ham Potatoes
Cheesy Hashbrown Soup
Cherry-Apple Crisp
Chewy Chocolate Chip Cookies
Chicken & Wild Rice Casserole
Chicken Cashew Casserole
Chicken Corn Chowder
Chicken Noodle Casserole
Chicken Pot Pie Soup
Chicken-Fried Steak & Gravy
Chilly-Day Chicken Pot Pie
Chinese Tuna Noodle Casserole
Chocolate Buttermilk Pie
Chocolate Chip Cheesecake Squares
Chocolate Cobbler
Chocolate Gooey Cake
Chocolate Pound Cake
Chocolate-Chocolate Chip Cookies
Chocolate-Peanut Butter Squares
Cinnamon Baked Apples
Coconut Cream Pie
Comforting Southern Cake
Company Salad
Corn & Bacon Chowder
Corn & Onion Casserole
Cornbread
Cornbread-Biscuit Dressing
Country Biscuits Supreme
Country Pasta with Mozzarella
Cozy Breakfast Casserole
Cranberry-Pineapple Sauce
Cream Cheese Danish
Cream of Broccoli Soup
Cream of Wild Rice Soup
Creamy Banana Pudding
Creamy Cheddar Grits
Creamy Chicken & Biscuits
Creamy Chicken & Rice
Creamy Scrambled Eggs & Chives
Creamy Split Pea Soup
Creamy Tuna Melt
Crispy Bacon Mac & Cheese
Cube Steaks Stroganoff
D
Dad's Famous BLT's
Dan's Broccoli & Cheese Soup
Debi's Homemade Vanilla Extract
Diner-Style Corned Beef Hash
Doretha's Tomato Dumplings
Double Toffee Coffee Cake
Down-Home Apple Dumplings
Dreamy Hot Chocolate
Dutch Puffed Apple Pancake
E
Easy Cheesy Potato Bake
Easy Chicken Enchiladas
Easy Chocolate Frosting
Easy Waldorf Salad
Esther's Delicious Breakfast Treat
F
Family Favorite Macaroni Salad
Family Swiss Steak
Finnish Cinnamon Toast
Florence's Buttermilk Pancakes
Fluffy Mashed Potatoes
French Toast
Fresh Southern Tomato Salad
Fried Potato Sandwiches
Fry Bread
Fudge for One
Fudgy Cream Cheese Brownies
G
German-Style Short Ribs
Gingerbread Waffles
Glazed Lemon Chicken
Golden Potato Pancakes
Good Morning Pumpkin Pancakes
Gooey Buns
Gorilla Bread
Graham Cracker Pudding
Gram Walker's Smothered Chicken
Gran's Rosemary Roast Chicken
Grandma Bevy's Hot Fudge Sauce
Grandma Gregory's Buttermilk Pie
Grandma Rosenberger's Fudge
Grandma Shady's Ham Loaf
Grandma Sorensen's Sugar Cookies
Grandma's Banana Cupcakes
Grandma's Chicken Noodle Soup
Grandma's Chocolate Popcorn
Grandma's Pork Chop Casserole
Grandpa's Bread Pudding
Great-Grandma's Pound Cake
Green Beans Deluxe
Green Beans Supreme
Grilled Bacon-Tomato Sandwiches
Grilled PB & J
H
Hearty Hashbrowns
Heavenly Hot Ham & Cheese
Hello Dolly Bars
Homemade Cheese Pizza
Homemade Chicken Broth
Homemade Chocolate Pudding
Homemade Gravy Mix in a Jar
Homemade Guacamole
Hot Chili Cheese Dip
Hot Dog Chili Sauce
Hot Fudge Brownie Sundaes
Hot Griddle Cakes
Hot Lemon Spice Tea
Hot Milk Cake
Hungarian Goulash
I
Italian Bread
Italian Hot Chocolate
Italian Meatball Soup
J
Janet's Awesome Meatloaf
Johnny Marzetti
K
Kickin' Chili Fries
L
Lazy Pierogie
Lemon Sponge Pie
Li'l Cheesecakes
M
Mac & Cheeses
Malted Milk Ball Cookies
Mamaw's Cheesy Chicken Casserole
Marie's Vegetable Soup
Miss Karen's Coffee Cake
Miss Piggy Pudding
Mocha Cake
Mom's Applesauce Salad
Mom's Banana Nut Bread
Mom's Beef Stroganoff
Mom's Chocolate Malt Shoppe Pie
Mom's Macaroni & Cheese
Mom's Meatballs
Mom's Spaghetti Sauce
Mom's Special Molasses Cookies
Mom's Zucchini Casserole
Momma's Shepherd's Pie
Morning Glory Muffins
Mother's Flourbread
N
Nannie Raue's Sweet Potato Pone
Nanny's Noodles
Newlywed Pork Chops
No-Peek Stew
O
Old-Fashioned Bread Pudding
Old-Fashioned Scalloped Potatoes
Old-Time Milk Toast
Oven Pancake
Overnight Blueberry French Toast
P
Pan-Fried Pork Chops
Pasta e Fagioli
Patty's Broccoli & Swiss Casserole
Paula's Twice-Baked Potatoes
Penne with Bacon & Garlic
Pennsylvania Peanut Butter Fudge
Philly Cheesesteak Sandwiches
Pineapple Gelatin Salad
Pineapple Squares
Pita Pierogie Pizza
Pita Tuna Melts
Polish Sausage Stew
Polly's Mashed Potatoes
Pork & Sauerkraut Stew
Pot Roast & Dumplings
Q
Quick & Creamy Vegetable Soup
R
Rachel's Turkey Stew
Rainy-Day Tomato Soup
Red Rice
Reuben Soup
Rice Pudding Just Like Grandma's
Rise & Shine Cheese Strata
Roast Cornish Hens & Savory Rice
Rose's Baked Custard
Ruth's Caramels
S
Salmon Patties
Sausage & Apple Skillet
Sausage Brunch Bake
Sausage Gravy & Biscuits
Scalloped Corn
Scalloped Pineapple
Scotcharoos
Sloppy Joes
Slow-Cooked Creamy Potatoes
Slow-Cooked Pulled Pork
Slow-Cooker -Bean Stew
Slow-Cooker Corned Beef Hash
Slow-Cooker Potato Soup
Smashed Potatoes
Southern Oatmeal Cookies
Spaghetti Red
Special Deviled Eggs
Special Grilled Cheese Sandwich
Spiced Apple Crisp
Stacie's Mom's Lasagna
Steak Diane
Stovetop Caramel Apple Cobbler
Stuffed Green Peppers & Meatballs
Stuffing Balls
Summer Squash Casserole
Sunday Baked Chicken
Sunday Beef & Noodles
Susan's Slow-Cookin' Ribs
Sweet Onion Dip
T
That Yummy Bread
Tina's Ooey-Gooey Cinnamon Rolls
Tomato Pudding
Tuna Pea Doodle
U
Unstuffed Pork Chops
W
WWII Mess Hall Chili
Warm Apple Cake & Caramel Sauce
Warm German Potato Salad
Western Omelet Crockery Casserole
Wisconsin Cheese Soup
Z
Ziti Lasagna
---
Cook'n Is Several Products in One!