Summertime Pasta Salad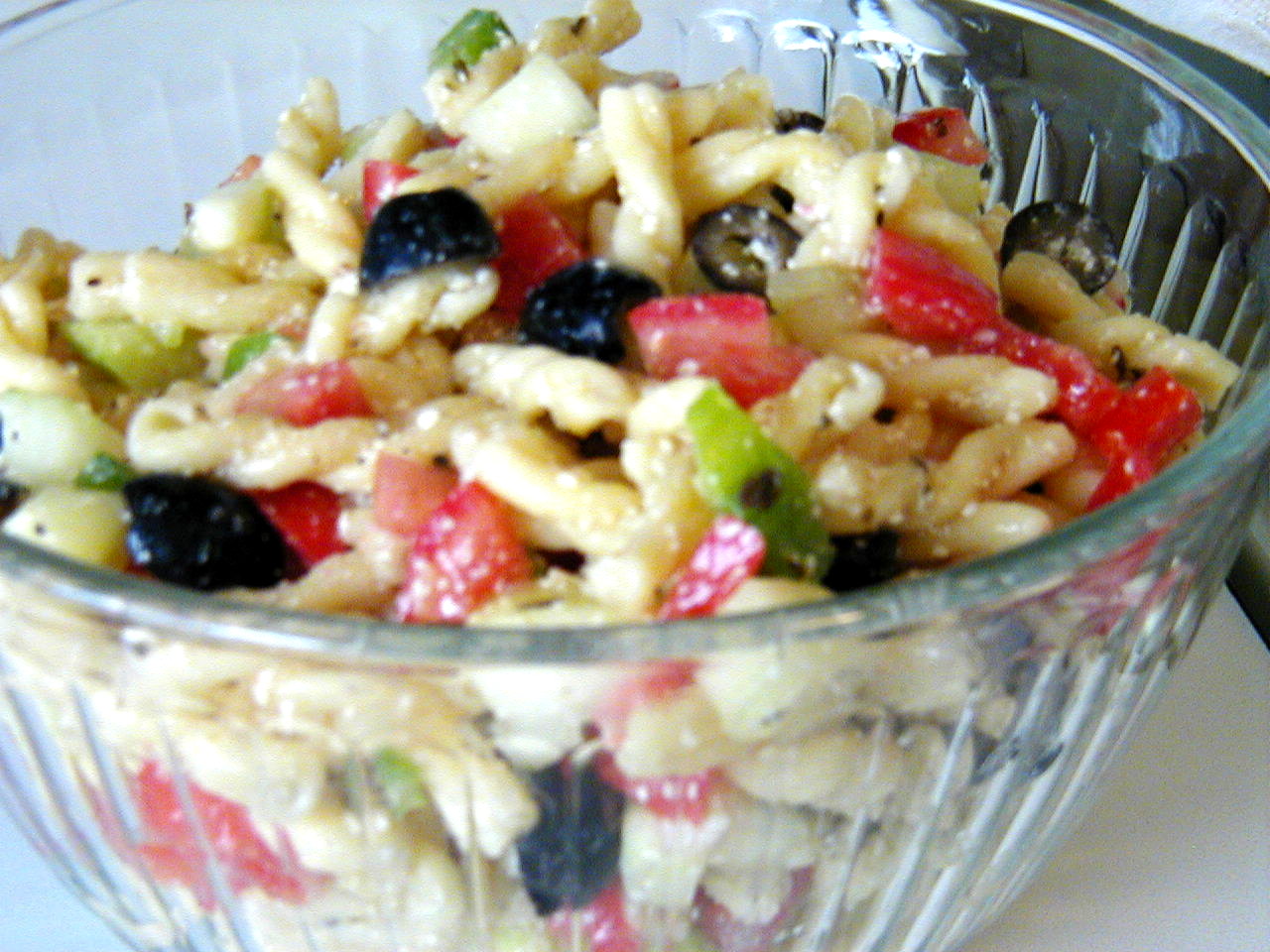 1 lb. pasta (shells, farfalle, macaroni, etc.), cooked, drained
1 medium red onion, diced
2 medium green bell peppers, diced
1 cup diced celery
1/2 lb. fresh pea pods, blanched
1 cup sliced mushrooms
1 cucumber, peeled, seeded and diced
1/2 cup sliced radishes
1 cup sliced pitted ripe olives
1 cup grated Parmesan cheese

Dressing:
1 cup olive oil
1/2 cup wine vinegar
1 teaspoon sugar
1/2 teaspoon salt
1 teaspoon dried basil
1/2 teaspoon dried oregano
2 cloves minced garlic
Freshly ground black pepper

Prepare pasta according to package directions. Drain, rinse under cold running water, and drain again. Prepare dressing by whisking all ingredients together. Stir some of the dressing into the pasta while it is still warm; pour just enough dressing to cause noodles to glisten. Prepare vegetables. Toss into pasta when noodles are lukewarm, adding additional dressing as needed to coat. Sprinkle and stir in Parmesan cheese. Chill until serving time.