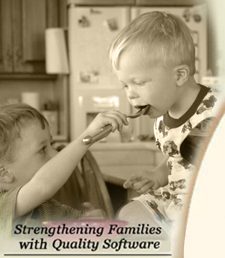 TOP SELLERS
• Current Issue
• Newsletter Archive
• Sign Up Now


• Contact Info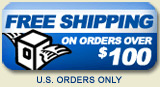 I am here to say THANK YOU! Your software is great!!!

When I read the description of the recipe program, I thought it was too good to be true (the price, the ability of the software, etc.). I even called your company by telephone to ask if I understood the promotional information correctly.

Upon receiving it and using it, I have discovered that every bit of it is true! (I LOVE the nutritional calculation feature!) Thanks so much for your product and for keeping it affordable, too!

Debi Self Read more...

One-Pot Spicy Shrimp Jambalaya

DVO Recipe Center
Serves: 4

2 Tbl olive oil
3 cloves garlic -- minced
1/2 cup chopped onion
1stalk celery -- sliced
1 medium green bell pepper, seeded -- cut into strips
1 cup long-grain white rice
16 ounces canned stewed tomatoes
1 cup water
1/8 tsp hot pepper sauce -- optional
1/2 cup chopped cooked ham -- optional
8 thin slices chorizo or other spicy sausage
1 tsp dried thyme or oregano
1 tsp salt
freshly ground pepper -- to taste
1 pound medium shrimp -- shelled and de-veined
lemon slices and minced parsley -- for garnish

In a large skillet or paella pan, heat oil over medium heat. Add garlic, onion, celery, and green pepper and sauté just until softened (about 3 minutes). Add rice, tomatoes and their juice, the water, hot-pepper sauce, ham (if used), chorizo, thyme, salt, and pepper. Bring to a boil, cover, reduce heat, and simmer 15 minutes. Quickly add shrimp, cover, and cook 5 minutes longer, or until rice is tender and shrimp have turned pink. Toss with a fork. Garnish with lemon and parsley.

Help on downloading recipes
---
---
Copyright © 2007 DVO Enterprises, Inc.