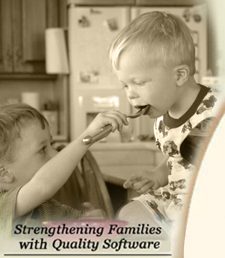 Cook'n with Betty Crocker™

$29.95




Cook'n Download

$79.95




• Current Issue
• Newsletter Archive
• Sign Up Now


• Contact Info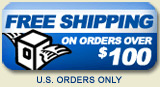 I am here to say THANK YOU! Your software is great!!!

When I read the description of the recipe program, I thought it was too good to be true (the price, the ability of the software, etc.). I even called your company by telephone to ask if I understood the promotional information correctly.

Upon receiving it and using it, I have discovered that every bit of it is true! (I LOVE the nutritional calculation feature!) Thanks so much for your product and for keeping it affordable, too!

Debi Self Read more...

Mother Goose Popcorn
DVO Recipe Center
Makes: 8 Servings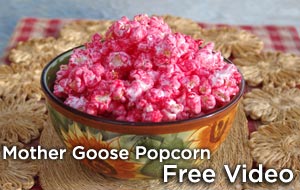 See the video of Dan and Linda making Mother Goose Popcorn. Click here to watch the video. If you have a slow Internet connection, click here to see lower-quality video clip.

4 flounder fillets (1 to 1-1/2 lbs. total weight)
3 Tablespoons chopped fresh parsley
2 garlic cloves, pressed
1 Tablespoon minced lemon zest
4 scallions, cut into 2" lengths and sliced lengthwise (use white & green parts)
1 Tablespoon freshly squeezed lemon juice
2 Tablespoons cold unsalted butter, cut into pieces
salt and freshly ground black pepper
4 15x12-inch pieces of aluminum foil

Preheat oven to 450° F.

1. In a small bowl, toss the parsley, lemon zest and garlic together.
2. Fold the foil in half and crease down the middle. Open it back up. Divide the scallions into fourths and place each bundle on the right side of the fold.
3. Place the fillets on top of the scallions and top each fish with some of the parsley mixture.
4. Sprinkle the fish with the lemon juice and dot with the butter.
5. Fold the left side over the right and fold and crimp all around the packages, sealing tightly.
6. Place on a rimmed baking sheet and bake for about 8 minutes. The packages should be slightly puffed up.

To serve:
Place a packet on each plate and serve.

Make ahead:
The fish packets may be made up to 4 hours ahead. Allow to rest at room temperature at least 15 minutes before baking.


Help on downloading recipes
---
---
Copyright © 2007 DVO Enterprises, Inc.