My 2 All-Time Favorite Copycat Recipes
I have a confession- my husband and I love going out to eat- maybe a little too much;). I love that I don't have to do dishes or clean up or prep, I love sitting down and enjoying time spent with my husband, and I love eating tasty food;). I mean, seriously, what's not to love??
Except the price, that is… Eating out is definitely not easy on the wallet. But that's why I love copycat recipes! Sometimes you are really craving something but don't necessarily have the time or financial means to make it happen- and what better alternative than to make it on your own? Plus, I think it's a definite confidence booster when you make something delicious that everyone enjoys eating- I mean, that's really why many of us cook, right;)? And with copycat recipes, it's very hard to go wrong.
I thought I would share my top 2 absolute favorite copycat recipes. One is a little more time consuming, and the other one couldn't be easier!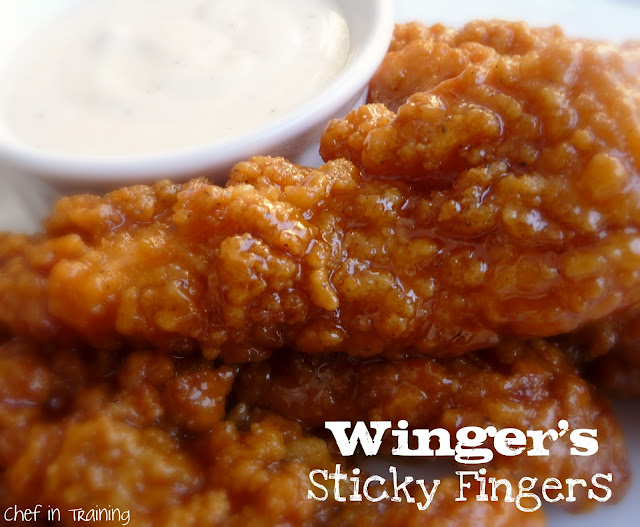 I'll start with the easy one first- Winger's Sticky Fingers. I don't know if I could ever eat too many of these. And the Creamy Amazing Sauce- words cannot describe just how much I love it. I'm pretty sure I could eat it with anything, and I don't think that's an exaggeration- well, ok maybe not with chocolate chip cookies;). But actually, maybe;).
Anyway, the recipe is so simple, which is another reason I love it!
1 ½ c. brown sugar
1/3 c. Frank's Red Hot Sauce (no substitutes here- Frank's is the best!)
¼ c. water
1 package of Tyson chicken tenders
Bake or fry the chicken according to package directions. Meanwhile, boil the brown sugar, water, and hot sauce on the stove until the sugar is completely dissolved. Let it cool just long enough so that when you dip the cooked chicken tenders in the sauce, it clings to the chicken instead of dripping down. Pour any leftover sauce on the chicken after you've dipped them.
To make the Creamy Amazing Sauce, mix some sauce with ranch until it tastes just how you want it (it's a very inexact science when it comes to tasty recipes like this- anything goes;) ).
Add Recipe to Cook'n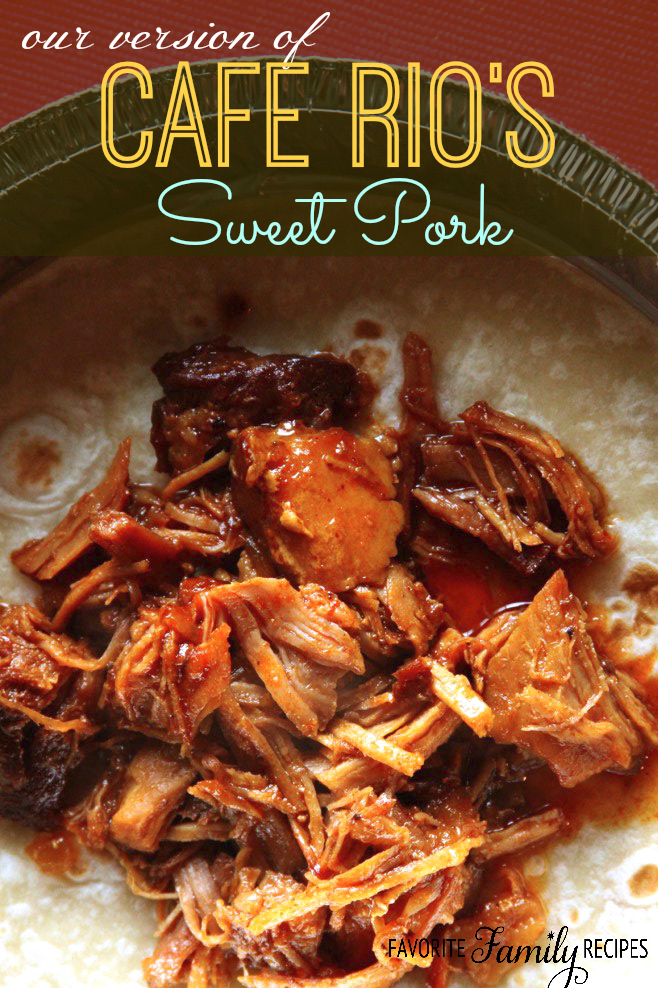 The other recipe is Café Rio's Sweet Pork. For those of you who may not live in Utah and be familiar with Café Rio, trust me when I say the following- you need this recipe! There is seriously something addictive about this pork, and it goes great with salads, burritos, nachos, tacos- you can make a variety of meals with this one recipe!
2 pounds pork (we use boneless pork rib meat)
3 cans Coke (NOT diet)
1/4 c. brown sugar
dash garlic salt
1/4 c. water
1 can diced green chilies
3/4 (10oz) can red enchilada sauce (I use Old El Paso brand, medium spiciness but any will work)
1 c. brown sugar
Instructions
Put the pork in a heavy duty ziploc bag to marinade. Add about a can and a half of coke and about 1/4 c. of brown sugar. Marinade for a few hours or overnight.
Drain marinade and put pork, 1/2 can of coke, water, and garlic salt in crock pot on high for about 3-4 hours (or until it shreds easily, but don't let it get TOO dry) or on low for 8 hours. Remove pork from crock pot and drain any liquid left in the pot. Shred pork.
In a food processor or blender, blend 1/2 can Coke, chilies, enchilada sauce and remaining brown sugar (about a cup, you can add a little more or less to taste..). If it looks too thick, add more Coke little by little.
Put shredded pork and sauce in crockpot and cook on low for 2 hours.
This stuff is seriously so good! And it goes pretty far- I can usually get this pork to stretch for at least 3-4 meals for my family. (A little goes a long way, though you'll be tempted to just eat it with a fork straight from the crock pot;) ).
Add Recipe to Cook'n
So, what's your favorite copycat recipe? Or which recipe do you wish you had a copycat for? ;) I'm looking for a good copycat recipe for Olive Garden's Alfredo sauce- I found a couple but haven't tried them yet to see if they are any good;). Share your thoughts in the comments below!
Sources:
www.chef-in-training.com
www.favfamilyrecipes.com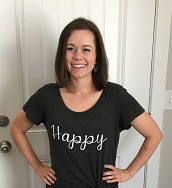 Camille Hoffmann
Weekly Newsletter Contributor since 2014
Email the author! camille@dvo.com