Move Over, Ice Cream—Here Comes GELATO
Here are a few fun facts to know and tell at the dinner table:
1. July 19 was National Ice Cream Day. (President Ronald Reagan signed the document designating this.)
2. The U.S. nationally enjoys a whopping 48 pints of ice cream per person every year on average, making Americans the No. 1 ice cream consumers worldwide.
3. Coming in No. 2? New Zealand.
I'm pretty sure, though, that at our house we consume more than 48 pints of the stuff during the year. How about you and yours?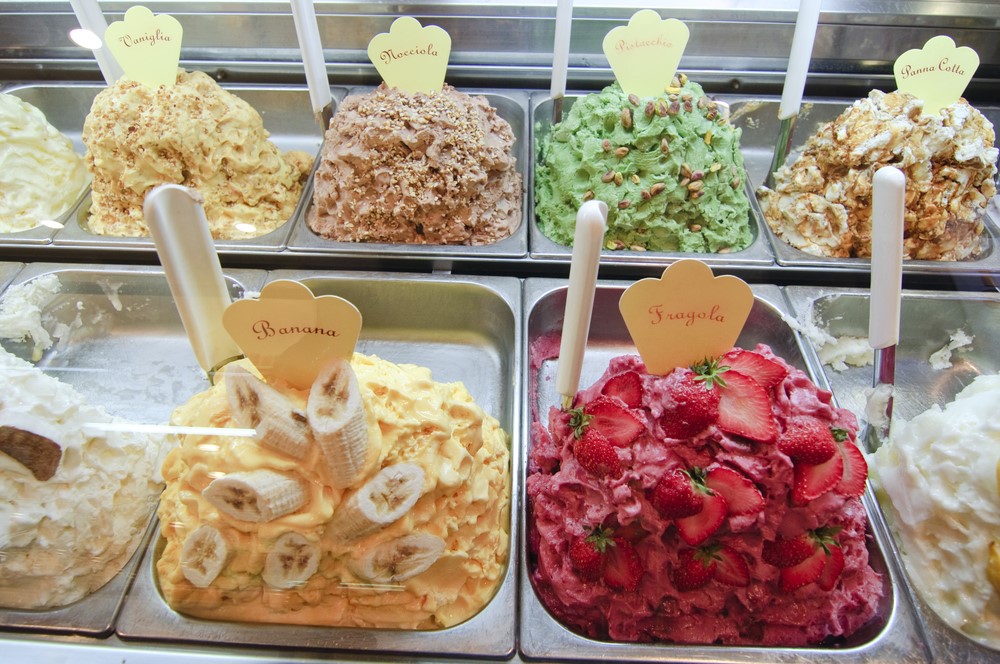 But ice cream isn't what I want to talk about. It's easy to get stuck in a treat-type rut, don't you think? While we love our ice cream, there's gotta be other choices waiting to be explored, so that's what I want to talk about: another treat-type choice—GELATO.
It's still ice cream, but it's Italian style ice cream. And what's the difference?
ü Gelato is churned at a slower speed than ice cream, so it's denser because less air is whipped into the mixture. (Gelato contains about 25% to 30% air, while most ice cream in this country contains as much as 50% air.)
ü While ice cream is typically served frozen, gelato is typically stored and served at a slightly warmer temperature, around 15˚F, so it's not quite completely frozen.
ü There's not as much fat in gelato, so it doesn't coat the mouth in the same way. It's a denser dessert and the flavors are more intense. And fewer fat grams makes it a healthier dessert choice than ice cream.
ü Gelato can't be made in a traditional ice cream maker; it takes an actual gelato machine that has a built-in compressor that chills the mixture without using a pre-frozen bowl.
And that's the drawback—gelato machines are expensive (anywhere from $250 to $300). So it looks like it'll be store-bought and gelato shops as our source for this treat. Thus I went looking for the best brands of store-bought gelato on the market, and I was so pleased to find on Rachel Ray's site a review of the best gelato brands available. Rachel says, "After trying 51 kinds of store-bought gelato, we ended up with, well, sticky fingers -- and the tastiest flavors on the market."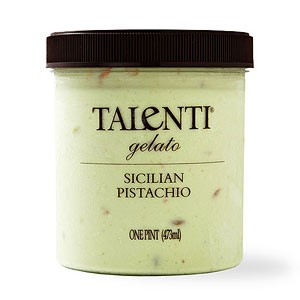 The MOST authentic gelato? Talenti Sicilian Pistachio.
The secret behind this intensely nutty rendition of the Italian classic: roasted pistachios pureed into the base. "The pistachio flavor goes on and on," one tester noted. This gelato feels dense on your spoon, but soft and creamy on your tongue, and the mixed-in chopped nuts add crunch to every bite. ($4.99 per pint—dang! But maybe on extra special occasions?)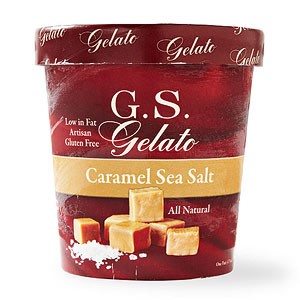 BEST current flavor?
G.S. Gelato Caramel Sea Salt.
The sweet-meets-salty trend is everywhere right now, and this is one of the most decadent examples we've tasted. Sugary, buttery caramel is offset by bright sea salt. "It's like butterscotch candy taken up a salty notch," said one tester. (Still expensive at $4.29 a pint. But again, for those extra special occasions?)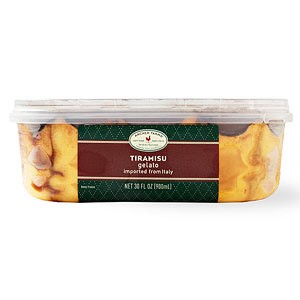 Affordable but still tasty? Archer Farms Tiramisu.
Taking a cue from its namesake dessert, this oversize tub contains gelato swirled with mascarpone, coffee and marsala wine and dusted on top with cocoa powder. "I love how the silky gelato contrasts with earthy cocoa," said one panelist. Elegant, and a bargain for its size, it would be the ideal cap to an Italian-themed dinner party. (OK, now we're talking. $4.99 for 30 oz., at Target.)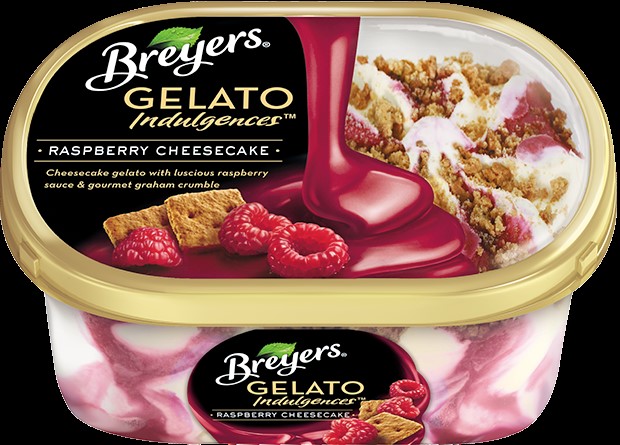 Finally, AFFORDABLE and EASY to find gelato? Breyers Gelato Indulgences
(also in Vanilla Caramel, Tiramisu, Triple Chocolate, Cappuccino, Strawberry Truffle, Mint Chocolate and Chocolate Caramel). You'll find Breyers in most grocery stores nationwide. (At $4.49 for 28.5 ounces, it's a good buy as well.) This brand received 9 out of 10 stars, so let's give it a try.
And I'll conclude with a recipe for a non-dairy gelato that you can make in a blender. Up front I'll say it probably won't taste like that from a gelato shop, but friends say it's a close second. This plant-based recipe is a healthy summer dessert or special treat that's made with no sugar and only three ingredients. It takes about 5 minutes to make and only contains 13 grams of fat. Hey, we might want to declare a National Gelato Day!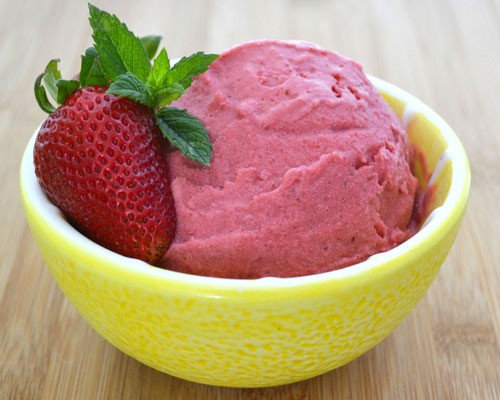 STRAWBERRY-COCONUT GELATO
(yield: 2 servings)
1 pound fresh strawberries, rinsed and de-stemmed
½ cup canned coconut milk, thicker part preferred
2 tablespoons strawberry jam, fruit-juice-sweetened
Add all of the ingredients to a blender. Process until it has a smoothie-like consistency. Pour the mix into a quart-size container and put in the freezer.
After 4-8 hours the mix should be frozen. Now it's ready to be taken out of the freezer. Your first option is to let it thaw for 15 minutes and then enjoy a firmer gelato. For a softer gelato, let it thaw just enough until it can be loosened from its container. Then transfer it to a high-powered blender. It will be rock solid, so use the tamper to push it down into the blade as you blend it. It should only blend for 30 seconds or so – you don't want to melt it. Enjoy promptly.


Add Recipe to Cook'n
Sources:
www.walksofitaly.com
www.rachelray.com
www.breyers.com
www.foodrevolution.org

Alice Osborne
Weekly Newsletter Contributor since 2006
Email the author! alice@dvo.com