Tasty Green for Your St. Patrick's Day Table!
All growing up, my mom was very into the holidays and she made it so much fun for us! St. Patrick's Day was no exception. We had all the green foods you could want. We would wake up to find the milk all dyed green, and we would often have green sourdough pancakes. And of course, who could forget green eggs and ham? ;)
My sister and I have tried to continue this fun tradition. We live just a building away from each other, so we often do dinners, game nights, and playdates. We thought it would be fun to do a St. Patrick's Day dinner with our families. We soon discovered our husbands are not exactly fans of food that is not typically green (I guess it is a little weird to drink green milk, right? ;) ).
So we have since learned to stick with naturally green things. Of course, the first things that come to mind are spinach and broccoli, and those aren't necessarily hubby favorites either;). But if you add enough goodness, they could be!
Last year our main dish meal was Monterey Spaghetti- we mixed spaghetti with finely chopped spinach and cream and it's a quite tasty meal that is green- with no food dye! We also made pistachio pudding cookies- because again, pistachio is something that is typically green and so our husbands seemed to be ok with it;).
This year we have been brainstorming some other ideas. We've definitely found a few that seem to be keepers, but there is one recipe I already have in my repertoire that is green, easy, and oh so yummy. It has been an absolute hit with my hubby and with others I have shared it with. It is Chicken Avocado Lime Cilantro Salad.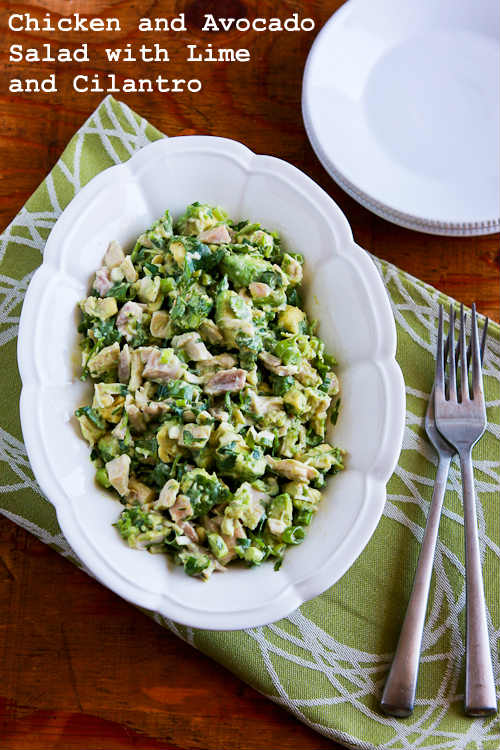 This stuff is so good. I love it because it's filling and yet sits lightly in your stomach. I also love how versatile it is! We have eaten it plain (like the salad it's supposed to be), eaten with rolls as sandwiches, used as a dip with chips and crackers, and wrapped it in tortillas to create delicious wraps. I think all have been a success.
This recipe is also incredibly easy. Basically you just cook some chicken, chop up some green onions, avocados, and cilantro, and throw it all together with mayo and lime juice. Seriously, I'm starting to crave some just thinking about it…. I guess I know what's on the menu next week….
Add Recipe to Cook'n
Do you have any favorite food traditions for St. Patrick's Day? If not, do you have any green recipes that could fit the bill? I would love to hear your ideas! Share in the comments below or shoot me an email!
Sources:
http://www.kalynskitchen.com/2012/05/recipe-for-chicken-and-avocado-salad.html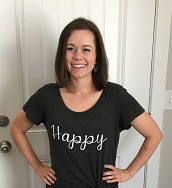 Camille Hoffmann
Weekly Newsletter Contributor since 2014
Email the author! camille@dvo.com