An Anti-schmear Campaign for Bagels
Why did the bagel go to the bar? To get toasted!
Why do seagulls live by the sea? Because if they lived by the bay, they'd be bay-gulls!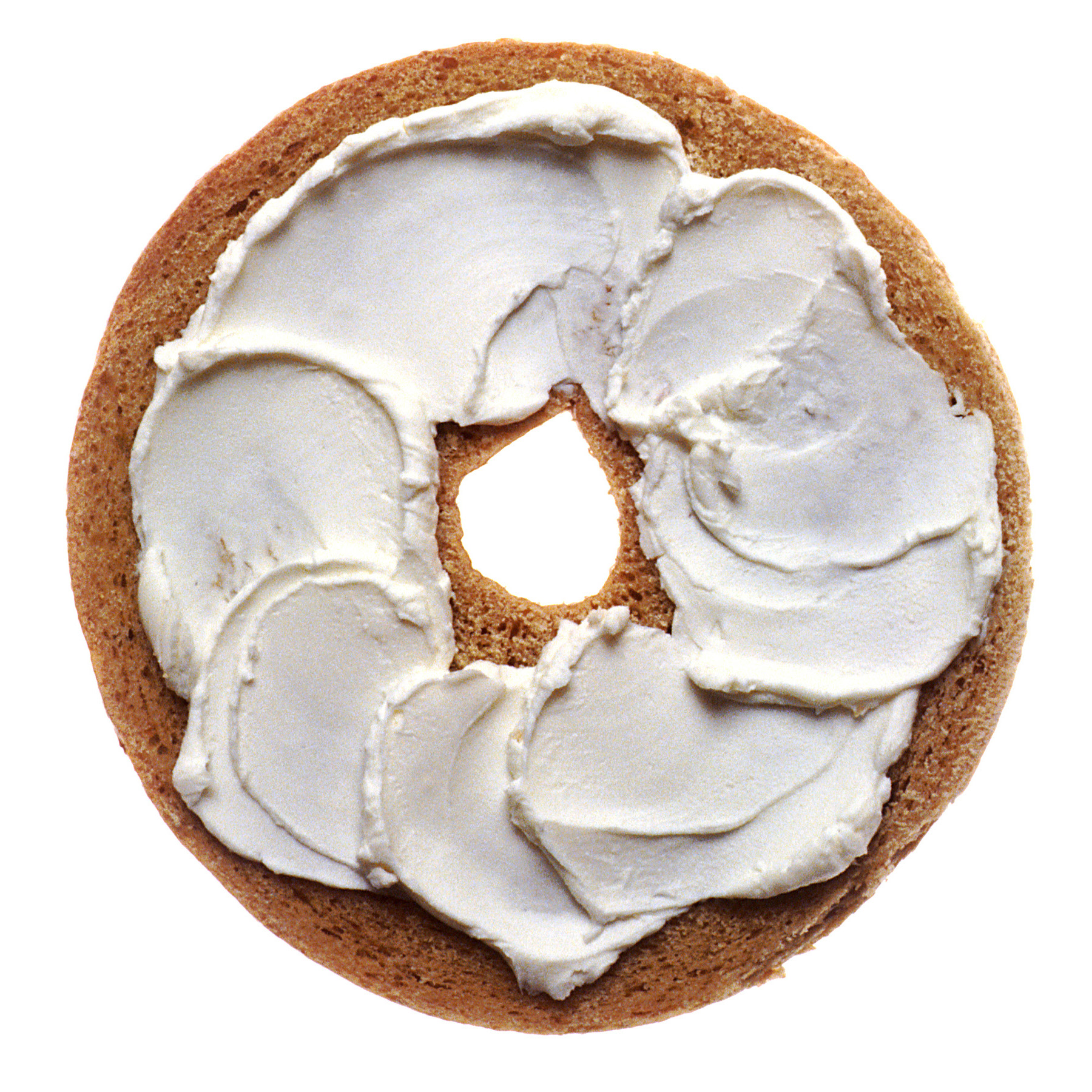 Alright, enough with the crappy bagel jokes. Let's talk about the glory bagels offer us that we often forget about. Certainly, they're great with schmear. A delectable breakfast delight. However they make bagels in more than just one way, as I was just reminded last week when my husband took me to a bagel sandwich shop a few train stops down.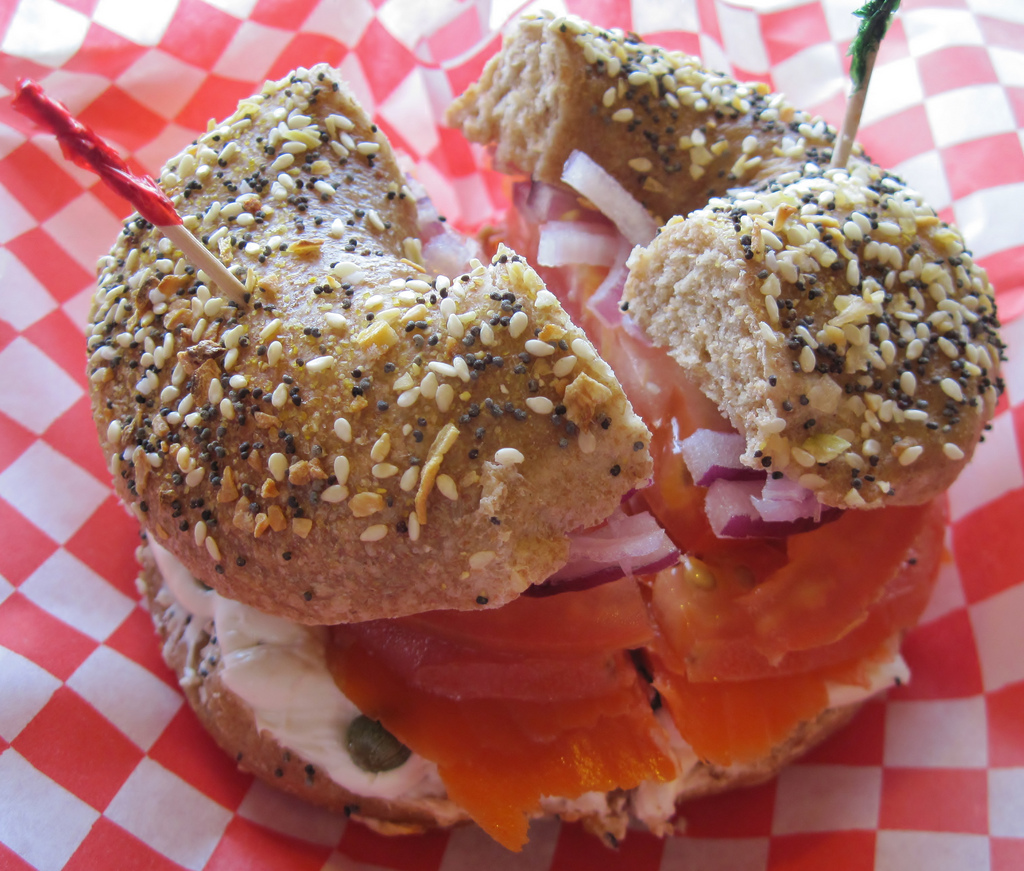 I'll set the scene: We walk into a shop with a long counter to our left and tables, stools, and couches to our right. The menu behind the bar spreads the length of the long wall, chalkboard style. Two boards specifically set for "breakfast" bagels. Bagel-egg sandwiches, bagel with schmear and bacon, etc. etc. etc. The rest of the menu was sandwiches. Corned beef, vegetarian, tuna, chicken, turkey, roast beef, ham… All named after something clever, or something famous, or something local. They actually have a small selection of bagel flavors, but the sandwiches create a surprisingly good combination of flavors, picking just the right bagel type for the sandwich. I got the "Ravenswood," which was roast beef, cheddar, horseradish, lettuce, and tomato, on an onion bagel. The husband got "The Ritz," a turkey and bacon with cheddar, lettuce, tomato, and mayo on a bialy bagel. Which as I found out is only a cousin to the bagel. It's like an English-muffin bagel… Either way, it was pretty awesome. They steam the sandwiches once they're made. Don't ask me how, but they are amazing. What really made these sandwiches was the environment. It was open mic night, so we got to enjoy our bagel dinners with chips, Dr. Pepper, and some fresh stand-up comedy.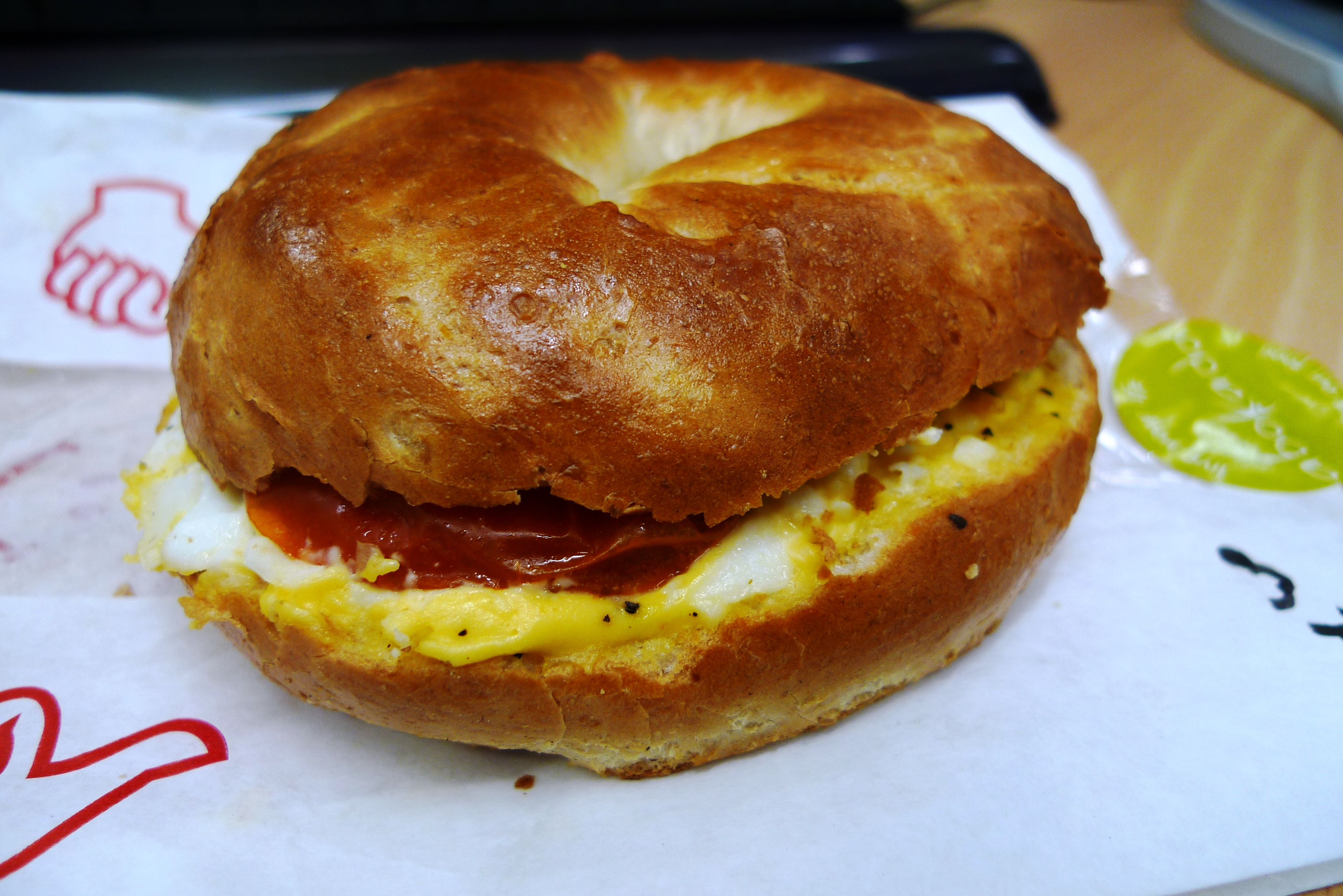 I'll take this opportunity now to talk about my favorite bagel combos. To be perfectly honest with you, I don't have many. Being a picky eater between the ages of 16-21 I missed some opportunities to expand my palate. So I'm making up for it now. I've had a bagel sandwich with eggs and cheese on a plain bagel, but it was from a place that didn't really know how to do bagels well. The flavor was still fine, though. My favorite breakfast item all through college was blueberry bagels with strawberry cream cheese. Oh my. I love it! A close second is a toasted plain bagel with plain cream cheese and layered on with strawberry jam. A cinnamon raisin bagel was always good to me just plain toasted, maybe a thin layer of plain cream cheese to top it off.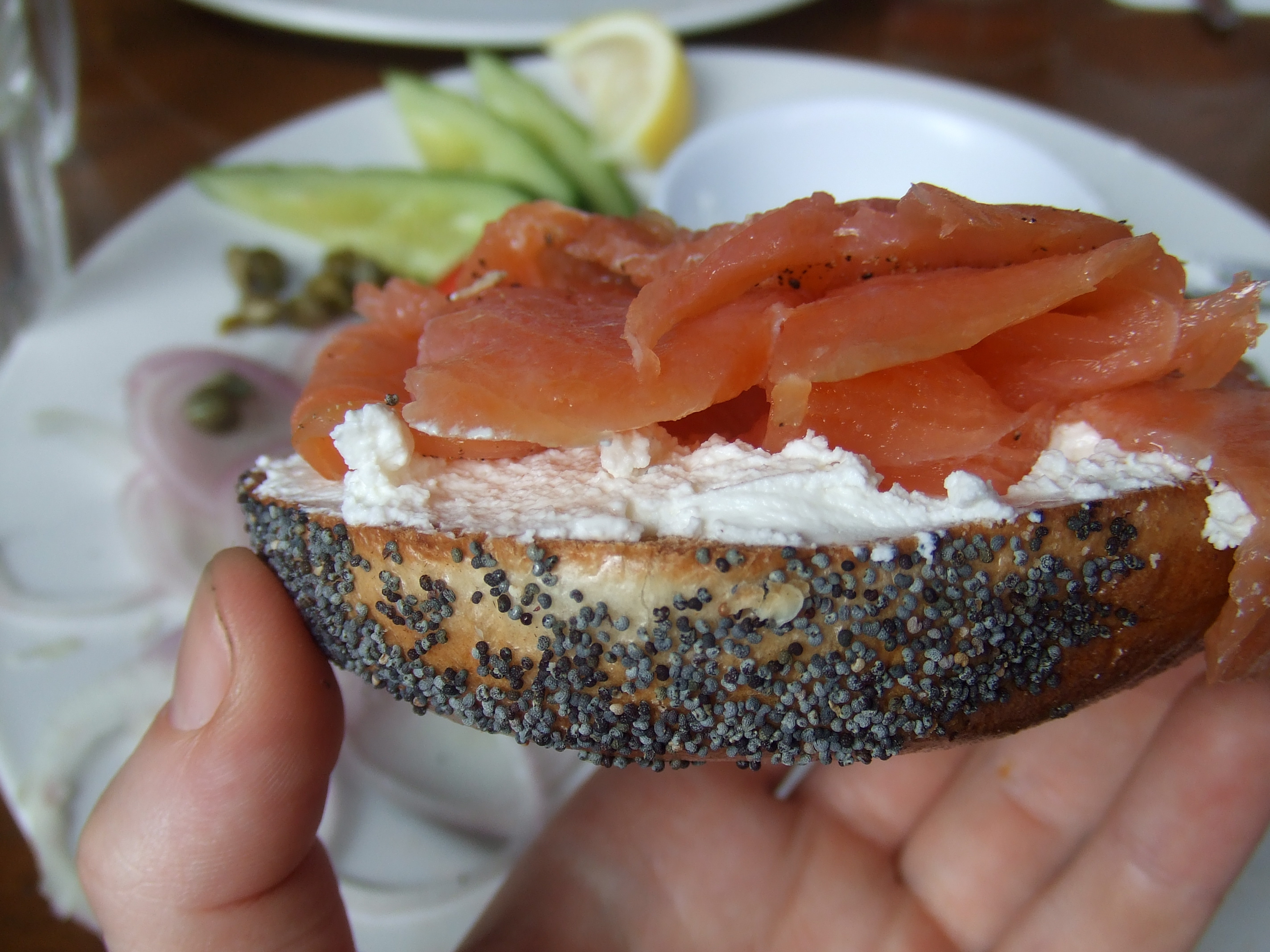 Bagel sandwiches weren't an experience for me until a little later in life, which is a pity. There are garlic bagels, try these with some pesto-provolone combination. Onion bagels, already mentioned with my dinner, go well with most sandwiches, including breakfast sandwiches. Poppy seed bagels surprisingly go well with a lot of meats, especially roast beef or corned beef. If a polish sausage could fit in a poppy seed bagel, I'd say make it a thing! Sesame, whole wheat, jalapeño, a cheese bagel! There's a flavor and a sandwich for everyone. Don't forget your bagel pizzas! Yum! Mini sized, regular sized, they're great for snacks, appetizers, and birthday parties, too.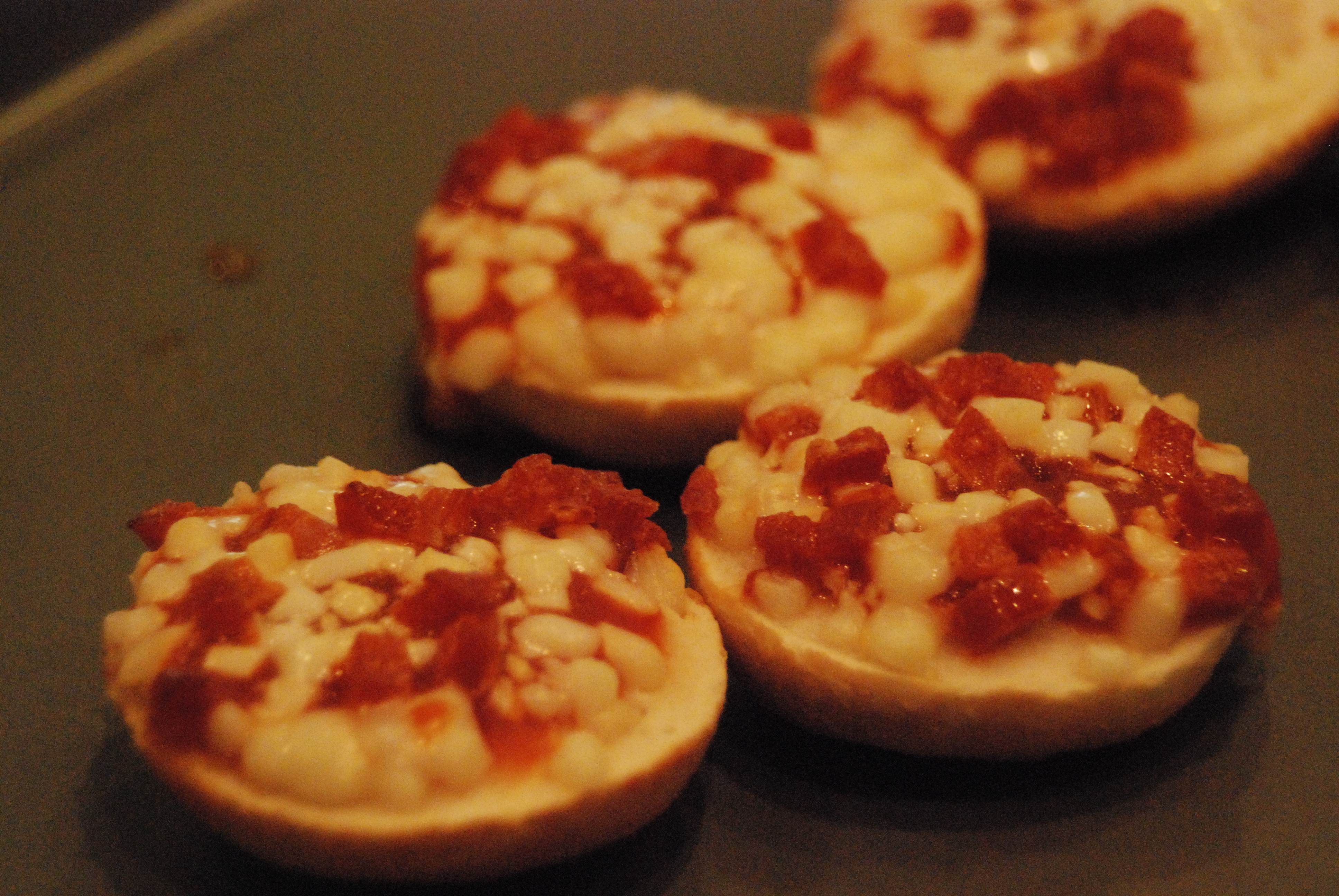 Find yourself a bagel place (or just a bagel) and make a sandwich! I promise, they're worth it.
Why did the bagel lose the election? Because he was a victim of a schmear campaign.
Sources:
http://upload.wikimedia.org/wikipedia/commons/e/ea/Abokado,_Fitzrovia,_London_(7138622873).jpg
https://c1.staticflickr.com/9/8527/8560919114_c3d2e9e10d_b.jpg
http://upload.wikimedia.org/wikipedia/commons/d/de/NCI_cream_cheese_bagel.jpg
http://upload.wikimedia.org/wikipedia/commons/2/27/*this*_is_a_bagel.jpg
http://upload.wikimedia.org/wikipedia/commons/3/3a/Bagel_bites_pepperoni.JPG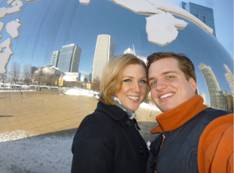 Mary Hildebrandt
Weekly Newsletter Contributor since 2014
Email the author! maryh@dvo.com