Stock-up Essentials
I think everyone goes through those periods of life when you realize it's been 3 weeks since you've been to the grocery store and the only reason you even recognize that fact is because your family is having boxed Macaroni n' Cheese for the third time in a row! It's definitely been one of those months for me!
One thing that I have found that really helps me during those crazy points in life is to have some basic staples on hand. But I'm not just referring to flour and sugar (although you definitely want those in your pantry as well!). I'm talking about a list of ingredients that are super helpful to always have on hand, because you can make a variety of meals with them or even just spice things up by adding them to a dish! They aren't necessarily food storage items, but things that I always keep on hand because I use them so frequently:
Eggs- My kids love scrambled eggs, but eggs are also one of those things that help with so many other recipes (cookies and other baked goodness, breaded meat, breakfast casseroles, etc).
Spaghetti Sauce- Whether canned or homemade and frozen, this is great to have on hand for those nights you really don't have time- spaghetti and pizza are both easy and tasty!
Pasta- And what good is spaghetti sauce if you don't have noodles to go with it? And you can definitely expand from spaghetti- I'm an Alfredo girl all the way, and it's just another way to add some variety to the recipe repertoire;).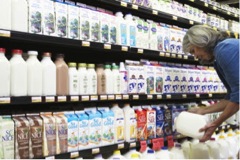 Milk- this is one of those things I don't often think about because my husband is allergic to milk (different than lactose intolerant), but there has been more than once where I start making a recipe and realize that the only thing I'm missing is the milk! Even for basics like Mac n' Cheese, having some type of milk on hand is a must!
Canned Soups- Cream of chicken soup or cream of mushroom soup are great to have on hand if you want to make a really easy gravy or for allowing your leftovers to become a casserole.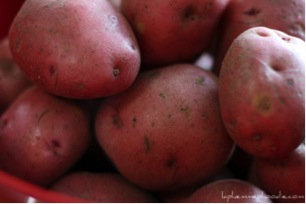 Potatoes- Mashed, baked, fried- there are endless possibilities for potatoes if you want to twist things up a little. They are also a great filler for soups or casseroles. My family loves cooking them with eggs and cheese for an easy and delicious brunch.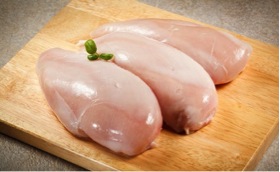 Chicken breasts and/or ground beef- I don't know about everyone else, but these are definitely my two go-to meats. I try to have some stocked up in the freezer so I never have to worry about whether I have it on hand or not. A lot of easy recipes call for some kind of chicken or ground beef, and they can amp up any recipe.
Frozen veggies- I always have peas or corn on hand, but sometimes it's nice to have broccoli, spinach or other frozen veggies as well. You can add them to stir-fry dishes, pastas, casseroles, etc, and it takes something from plain to tasty and adds some nutrients as well.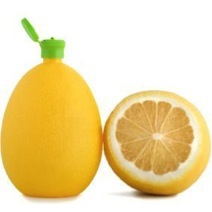 Lemons or Lemon juice- This is another ingredient that is used in such a variety of dishes, it's smart to have some on hand. There has been more than once that I have been grateful I keep a big bottle of lemon juice in the fridge!
This is list is by no means conclusive! There are several other things I would add to this list- tortillas, cheese, lettuce, tomatoes, bread, etc., but every family is different. What would you put on this list? What are some of your family's essentials that you try to keep stocked up?
Sources:
http://allrecipes.com/howto/twenty-for-twenty/detail.aspx
http://www.foodsafetynews.com/2013/10/kosher-chicken-found-to-have-highest-rate-of-antibiotic-resistant-e-coli/#.U92YE2PTfrc
http://penn-bariatric-weight-loss-surgery.blogspot.com/2012/01/does-milk-give-you-problems-guide-for.html
http://www.the-chicken-chick.com/2013/05/8-tips-for-clean-eggs-from-backyard.html
http://www.thriftyfun.com/Cleaning-With-Lemon-Juice-1.html
http://laphemmephoodie.com/2011/01/chive-onion-mashed-potatoes.html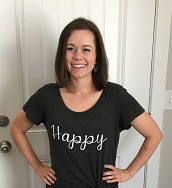 Camille Hoffmann
Weekly Newsletter Contributor since 2014
Email the author! camille@dvo.com