Tips for a Wonderful Beach Day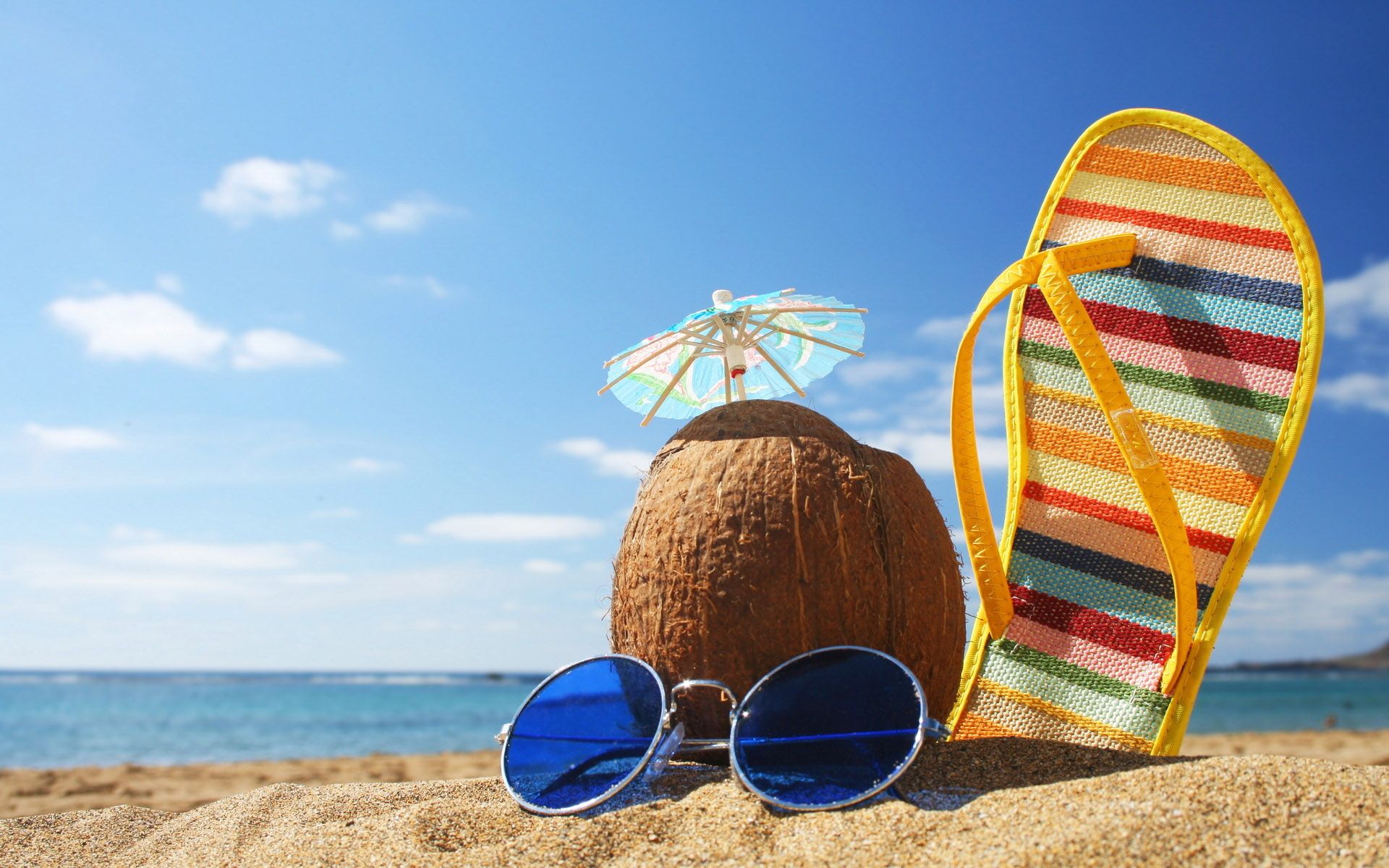 Tips for a Wonderful Beach Day
Please add the beach image here!
Are you headed to the beach soon; or maybe to the lake, if your state doesn't have beaches? If you are I am so jealous! I love spending time on the water or in the water. But sometimes it can be hard to know what to pack! Well below is a list of some good, beach-friendly foods and items you shouldn't leave home without!
Foods for the beach:
Trail mix: The beauty of homemade trail mix is that you can make it as nutritious or not nutritious as you want! Some basic ingredients include nuts, dried cranberries, raisins or other dried fruits, sunflower seeds, goldfish crackers and dried cereal. You can add anything you'd like though. You can mix everything up and then put it into single serve baggies. That way you won't over eat and it'll prevent any unwanted sand from ruining all of the trail mix.
Pretzels: I wouldn't have thought pretzels were a good choice considering they make you really thirsty, but because they are high in carbohydrates and low in fat, they make the perfect fuel for a fun packed day. You'll need all the energy you can get for you day at the beach or lake and this easy to pack snack can help! Again put the pretzels into individual baggies to prevent sand from getting in them. You can also pack small containers of hummus and other dips for an added treat!
Popcorn: Popcorn isn't just for the movies anymore! This low-fat, high fiber snack is easy to pack and great to snack on. Don't add butter though as it will become sticky and messy. Instead try seasoning your popcorn with garlic powder, parmesan cheese or anything else you can think of.
Fresh Fruit: Perhaps this is the most beach friendly snack of all time! It's already prepared, comes in its own packaging, and it's good for you. The best fruits for your trip to the beach are apples, bananas and grapes.
Granola Bars: These are easy to pack and are super mobile. You can just throw a few in your bag and grab one out anytime you're hungry!
Fresh Veggies: Going along with the healthy theme of snacks be sure to pack some yummy veggies. Carrot and celery sticks are easy to bring along, and some stores sell them in individual-size packages!
Goldfish Crackers and Shark Bite fruit snacks are easy to munch on while enjoying the sun and they fit with the beach theme!
Don't forget the water. You'll want to stay hydrated! You can also bring lemonade or iced tea, but it's best to stay away from the sugary sodas. If you're bringing water freeze it before you leave, it will melt as the day goes on and stay cool. You can also you frozen water bottles as insulation for the foods that need to stay cold.
Wraps: They are so easy to make and are handheld. Everything you need is on the inside. It's also easy to pack them.
Brownies, cookies or other portable desserts: Everyone loves a sweet treat and these ones won't melt!
You could also bring things to grill if you have a portable grill. Barbecues are always good!
Other necessities:

Now that we've covered the food we need to talk about what else you should bring with you!

• Instead of sitting on a blanket why not bring a tablecloth? Tablecloths are much lighter than blankets are and easier to clean. • Cooler: If you're planning on bringing snacks that need to be cold be sure to pack the cooler! • Baby wipes: These will come in handy! They make it much easier to wash your hands while enjoying the beach. • Bring an umbrella so you can cool off in the shade! • Beach balls, Frisbees and other games. No beach trip would be complete without playing on the beach. Build a sand castle or start a game of volleyball. Your family will love it! • Most importantly don't forget the sunscreen! A little sun is good, but you don't want to get sunburned. Apply the sunscreen often!

There you have it! Now that you have an idea of what you should pack go out and enjoy the sunshine! I would if I could. What's your favorite beach food or activity? Leave a comment below!
Sources:
http://recipes.howstuffworks.com/10-great-snack-ideas-for-the-beach.htm#page=0
http://www.goodhousekeeping.com/family/travel/perfect-beach-lunch/
http://www.thekitchn.com/the-best-foods-to-pack-for-the-91115
http://www.wikihow.com/Pack-a-Lunch-for-the-Beach
http://www.rd.com/slideshows/10-tips-for-the-perfect-beach-picnic/#slideshow
https://encrypted-tbn1.gstatic.com/images?q=tbn:ANd9GcRjV61x8Q6HrjXr64mp2XPTZe5gan-V39tKE0bwca9gd2LqBXRR

Whitney Saupan
Weekly Newsletter Contributor since 2013
Email the author! whitney@dvo.com