What ELSE Can Ramekins Do Besides Hold Crème Brulée?
The first food that often comes to mind when you think of ramekins is crème brulée? or soufflé - but these dishes can hold much more than that. I love ramekins for how effectively they serve up individual portions.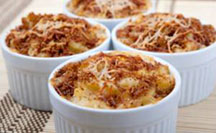 Sure, you can place a big bowl of pasta or soup on the table, but what a nice alternative it is to place individual portions at all place settings, instead. Whether it's baked savory pies, pastas, or soups, ramekins are a classy way to serve a meal and manage portion control at the same time!
One thing to keep in mind when adapting recipes for ramekins is that they may (but not always!) take less time than they would in a larger casserole dish. You can either subtract 25° from the baking temperature or check on your ramekins in the oven periodically.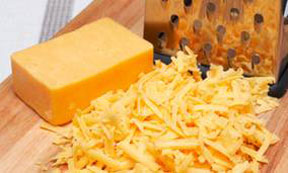 One of our favorite quick dinners is tomato soup with gourmet toasted sandwiches (ham slices, tuna salad, chicken salad, etc.). But when we do the soup in ramekins, we top it with a LOT of shredded cheddar cheese. This creates what we call a "cheese lid."
We also like to create individual Shepherd's Pies, using the same recipe we do when making it in a 9x13 dish. We just divvy up the mixture into ramekins then divvy the mashed potato toppings amongst the ramekins as well.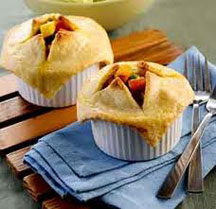 They turn out the prettiest individual pot pies you've ever seen!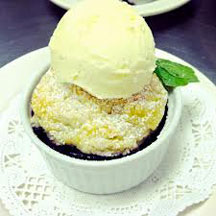 And dinner guests love getting their own individual mini cobbler and ice cream for dessert.
We use ramekins for individual servings of tapioca and other flavored puddings, and individual fruit salads. They also create a pretty and unifying look when used as ingredient holders for a taco, baked potato, or cocoa bar.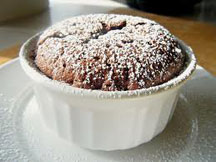 And one of my favorite things to do is to use them for baking muffins - gigantic decadent muffins!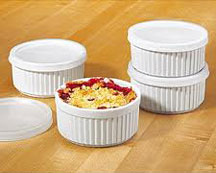 Some come with lids so they make the perfect leftover containers for the fridge or to-go containers when packing lunches or a picnic.
And my neighbor uses them as water paint holders for her children's art sessions.
This dish might have started out dedicated to holding crème brulée?, but it has certainly graduated - it has so many more uses and can hold so many more things. How do YOU used this nifty dish? We'd love to hear, so please share. Meanwhile, let's go cook something fun up in our ramekins!
---
Sources:
www.care2.com
www.pinoyfoodblog.com
www.gardenofconfections.blogspot.com
www.evilshenanigans.com
www.kaboodle.com
www.heavenlysouffle.com
---
---
---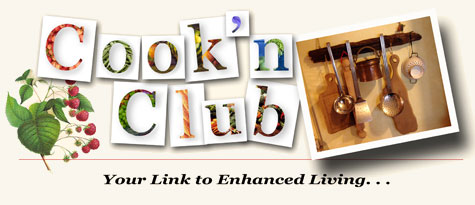 Contribute to the Cook'n Club!
DVO would love to publish your article, prose, photography and art as well as your cooking, kitchen and nutrition tips, tricks and secrets. Visit the Newsletter Submission / Win Win for All section in our Forum for more information and details.