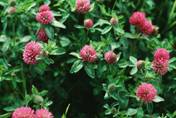 Many of the lawn-and-garden weeds that people kill with toxic herbicides actually contain health-giving properties and vital nutrients often missing from foods grown in depleted soil.
A weedy lawn is often a goldmine of healing and health! Here's what four of the most common weeds growing in your yard may offer you:

Chickweed:
Rich in nutrients, chickweed makes a great addition to the salad bowl, nourishing to the lymph and glandular systems, and offering healing for those with cysts, fevers, and inflammations. A good neutralizer for those with over-acid systems, and beneficial for those with yeast overgrowth and fatty deposits.

Dandelion:
All parts, from root to flower, are beneficial. Good for the liver, urinary tract, and female reproductive system, dandelion has cancer- and virus-fighting properties, and is a great beautifier. Dandelion is also beneficial for insomnia, arthritis, hypoglycemia and diabetes. Sap from a cut stem may be used to treat blemishes, corns, stings, warts and other skin problems.

Nettle:
Yes, they can sting you but if you gather them carefully and tincture or cook them, nettles are a fabulous source of calcium – a must to prevent osteoporosis – and a great ally for regrowing thinning hair. They are a tonic for the kidneys and adrenals (if you've been stressed or fatigued, nettle is the ally for you) and for the respiratory system, offering healing for asthmatics and those with other bronchial and lung complaints.

Red Clover:
Herbalist Susan Weed says red clover offers menopausal women many of the benefits of soy without any of the drawbacks. It is one ingredient of traditional spring tonics to purify and revitalize the entire system, high in calcium and compounds that are useful in treating bronchitis and other respiratory conditions.
CAUTION:
Before you eat your weeds, be sure that you've picked them in an area free of animal waste, pollution from motor vehicles, and chemical herbicide or pesticide treatments.
(Disclaimer stuff: Please consult a health professional before treating health conditions with herbs. We are not recommending that you discontinue conventional medical practices.)
---
Contribute to the Cook'n Club!
DVO would love to publish your article, prose, photography and art as well as your cooking, kitchen and nutrition tips, tricks and secrets. Visit the Newsletter Submission / Win Win for All section in our Forum for more information and details.
---