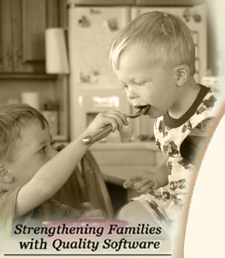 Cook'n Club Home
Subscribe Now!

Cook'n Forum
HomeCook'n Archive
Give-Aways

I have spent the last 2 hours reading your newsletter and wonderful recipes. I have already printed a whole bunch I want to try. I love them because they are using ingredients one has on hand. I love that and just wanted you to know how much we appreciate all your hard work in putting together this newsletter. Thank you very much.

Anna

Volume I - March 28, 2008
Stet's Steak

Serves: 4

Download this recipe.

4 beef sirloin steaks (10 to 12 ounces each), cut 1 inch thick
1/4 cup dry mustard, such as Colman's
1/4 cup worcestershire sauce
Juice of 1 large, juicy lime
Salt, coarse (kosher or sea), and freshly ground white pepper to taste


1. Place the steaks on a platter and sprinkle with half the dry mustard. Pat the steaks with the flat part of a fork to spread the mustard evenly over and into the meat. Sprinkle the steaks with half the Worcestershire sauce, then squeeze half of the lime over them. Pat with the fork. Season the steaks generously with salt and pepper. Turn the steaks over and spread with the remaining mustard, Worcestershire, and lime juice, and more salt and pepper, patting with the fork. Let the steaks marinate for 15 to 20 minutes while you preheat the grill.

2. Preheat the grill to high.

3. When ready to cook, oil the grill grate. Place the steaks on the hot grate and grill, turning with tongs, until cooked to taste, 4 to 6 minutes per side for medium-rare. Do not rotate steaks here; if you do, you'll jar off the mustard mixture. (Stet serves them Pittsburgh rare-black on the outside, bloody inside.) Transfer the steaks to a platter and let stand for 3 minutes.

4. Thinly slice the steaks on the diagonal, as you would London broil. Let the slices marinate in the meat juices for a minute or two, then serve immediately.

---
Contribute to the Cook'n Club!
DVO would love to publish your article, prose, photography and art as well as your cooking, kitchen and nutrition tips, tricks and secrets. Visit the Newsletter Submission / Win Win for All section in our Forum for more information and details.
---
---