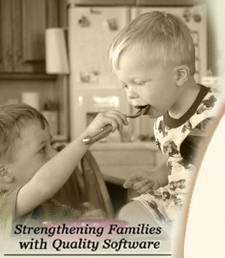 | | |
| --- | --- |
| Volume II | September 3, 2010 |
---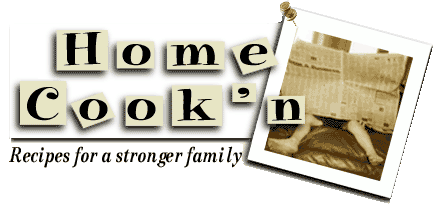 Sack Lunch Survival
By Camille Rhoades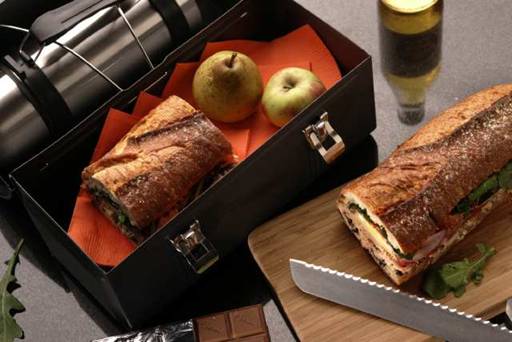 It is 6:00 a.m. and you have an empty lunch bag (or several) on the kitchen counter just waiting for you to fill it with something that is both healthy and sure to impress your child. The first few times I had to pack a lunch for my son I was very frustrated by the challenges of packing something that met all the criteria important to me.
I wanted a healthy lunch that my picky little eater would actually eat and I wanted to be able to keep it safe from the time I packed it until he got to eat it around noon. The old PB&J rut is easy to fall in to, but with a close friend with a peanut allergy that wasnít always an option for my little guy. Not to mention that anyone in their right mind would tire of PB&J and chips every day! So, I went searching for ideas and I will share what I found!
Sandwiches are the backbone of box lunches. They are easy and quick to prepare in the morning, or can be prepared and packaged the night before. Variety abounds, making monotony something only to be endured by choice. The following sandwich fillings include proven favorites and new adventures.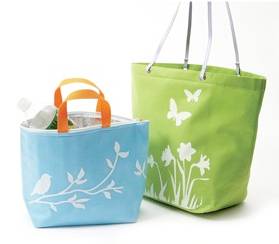 Tuna Salad with Celery

Egg Salad with Pickles

Chicken Salad with Raisins

Turkey Salad with Curry Powder

Baloney & Cheese & Mustard & Mayo

Turkey and Cranberry sauce

Fried Spam & Cheese

Fried Canned Corned Beef & Sauerkraut

Meatballs in a hotdog bun with tomato sauce

Meat Loaf with Tomato Slices

Bacon, Lettuce & Tomato

Bacon and Fried Eggs

Fried Baloney or Spam & Fried Eggs

Sloppy Joes

Turkey & Bacon and bean sprouts

Sliced Cucumbers & Butter

Sliced Cucumbers & Cream Cheese

Cream Cheese & Jelly

Peanut Butter & Jelly

Peanut Butter and Marshmallow Fluff

Peanut Butter & Raisins

Sausage & Egg Biscuit

Egg & Cheese Sandwich

Pork Roast & BBQ Sauce & coleslaw

Sliced Beef Roast & horseradish

Sliced Beef and Swiss Cheese

Sliced Beef & Cream Cheese

Sliced Beef & fried onions or mushrooms

Loose fried hamburger & onions & cheese

Burritos with beef or beans & cheese

Tacos

Quesadilla (fried cheese tortillas)

Baloney, mayonnaise & Pineapple Rings

Cream Cheese & minced peppers

Baked beans with pickle relish

Hamburgers with fixings

Corn Dogs

Hot Dogs with Chili

Hot Dogs with Cheese

Hot Dogs with Coleslaw

Chopped Chicken & BBQ Sauce

Ham Salad with Pickles

Fajitas with Beef or Chicken

Baloney, Mustard & Sprouts, wrapped in a tortilla

While sandwiches are the mainstay of packed lunches, there are lots of other options! If you have a thermos at your disposal, there is no end to the variety you can send along. Many casseroles, soups and skillet meals pack nicely, making a very interesting lunch for the lucky eater. Give a few of the following a whirl when sandwiches seem boring or old. Remember to pre-heat the thermos with hot tap water. Also make certain the food is well heated before spooning it into the thermos. Be sure to get everything very hot before packing it.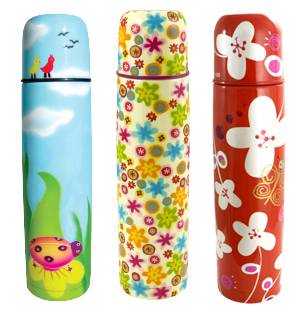 Baked Beans & Sliced Hotdogs

1/2 cup Hot Rice with 1/2 cup Beef & Broccoli overtop

Mashed potatoes with creamed chicken or turkey & gravy

Tuna Casserole

Chicken & Rice Casserole

Beef & Tomato Casserole

Canned Soups

Chowders

Creamed Soups

Hot Pinto Beans & Salt Pork or Bacon

Chili with beans

Spaghetti and Sauce

Chopped up Lasagna

Scalloped Potatoes or Potatoes Au Gratin

Macaroni & Cheese

Lentils & Rice

Beef Stew

Hamburger Gravy to spoon over bread

Sausage Gravy to spoon over biscuits

Creamed Ham to spoon over biscuits

Mashed Potatoes with Cheese

Ramen Noodles & Veggies

If you have a cold-pack thermos that holds 1/2-cup or 4 ounces or so, then even more options open up for you. If you donít have a cold-pack thermos, then you can pack a blue freezer-pack along with the lunch, and rest assured that everything will remain cold until lunch time. You can use small 4oz and 8oz resealable containers put out by Glad and Zip-Lock. Rubbermaid also makes some nice ones. They are just the right size to hold a serving of pudding or yogurt or fruit. They come home every day to be washed. Try filling them with the following:


Deviled Eggs

Custard style Yogurt

Vanilla Yogurt

Yogurt with fruit

Yogurt with Jam

Cottage Cheese & cut up or Canned Fruit

Cottage Cheese & minced veggies

Plain Cottage Cheese

Instant Pudding

Homemade Pudding

Rice Pudding

Bread Pudding

Fruit Flavored Gelatin

Gelatin with Fruit

Gelatin with Veggies

Carrot Raisin Salad

Macaroni Salad

Coleslaw

Potato Salad

Waldorf Salad

Dip or Dressing for

Vegetable Sticks

Fruit Cobbler or Crisps

Fruit or Cream Pies

Pea & Cheese Salad

Canned Pineapple

Canned Peaches

Canned Pears

Canned Fruit Cocktail

Applesauce

Prunes cooked in Orange Juice

Green Salad, with dressing in a separate small container

Frozen Strawberries

Other items can be packaged in flip top baggies and sent along for crunching. Children usually like a variety of extra nibbles throughout the week. If you send fresh fruit, it will more likely be eaten if it is cut into easy to eat wedges, than if it is left whole. Also, small fruit like bananas or apples will result in fewer leftovers than large fruit. If I only have large fruit, I will give each child half of it, which is more in keeping with their appetite.


Apple Wedges

Orange Smiles

Cluster of Grapes

Small Banana

Carrot Sticks

Celery Sticks

Broccoli Trees

Turnip Sticks

Radishes

Boiled Eggs

Green Pepper Strips

Cucumber Slices

Cheese Cubes

Peanut Butter Crackers

Crackers & Baloney Triangles

Crackers & Cheese Slices

Crackers & Cream Cheese

Pretzels

Popcorn

Caramel Corn

Raisins

Dry Apricots

Prunes

Banana Chips

Peanuts

Sunflower Seeds

Cheese Crackers

Celery stuffed with Peanut Butter

Celery stuffed with Cream Cheese

Granola

Gorp

Homemade Cereal Snack Mix (like chex mix)

Next in line is something sweet to nibble on when the rest of the food is eaten. At my house this usually means baked goods. All of the following items can be made at home the day before. They pack easily in flip-top or zipper baggies and provide the extra nourishment that makes sure everyone gets enough to eat.


Oatmeal Cookies

Peanut Butter Cookies

Chocolate Chip Cookies

Snickerdoodles

Brownies

Chocolate Cake

Vanilla Cake

Spice Cake

Gingerbread

Banana Cake

Oatmeal Cake

Blondies

Granola Bars

Blueberry Muffins

Banana Muffins

Oatmeal Muffins

Cheese Muffins

Corn Muffins

Whole Wheat Muffins

Bran Muffins

Zucchini Bread

Banana Bread

Peanut Butter Bread

Raisin Bread

Orange Juice Muffins

Coffee Cake

Cinnamon Raisin Biscuit

Cinnamon Toast

We end this litany of choices with beverages. A thermos will make toting these items easy and healthful. If you donít have a thermos, then be sure to pack a blue freezer-pack along with the lunch, to keep everything cold and bacteria-free. If this isnít an option then choose Kool-Aid, Tea, Water or Lemonade, because these items can withstand temperature change the easiest


Reconstituted Milk

Chocolate Milk

Hot Chocolate

Hot Coffee or Tea

Kool-Aid

Iced Tea

Ice Water

Fruit Smoothies

Orange Juice

Apple Juice

Grape Juice

Lemonade

Letís not forget the food safety issue! Variety is important, but be sure you are being careful to keep it safe. These tips will help make sure you and yours are safe and well fed this school year!

COLD FOOD SAFETY TIPS

Foods such as hard-cooked eggs, meat, milk and milk products, and salads containing them should be refrigerated until just before leaving home. It's important to keep cold foods cold; that is, at refrigerator temperature.

Use any of these suggestions to help keep your brown bag lunch cold until lunchtime.


Use a vacuum bottle for foods that need to be kept cold, milk and yogurt, for example. Chill vacuum bottle in refrigerator before adding cold foods.

Carry already chilled foods in an insulated lunch box or bag. An insulated lunch box will keep foods cold much longer than a paper bag. Include an ice pack or gel freezer pack.

Use chilled ingredients for making sandwiches.

If possible, put your lunch in a refrigerator until lunchtime. Some sandwich fillings made with meat, poultry, fish, or egg can spoil if kept at room temperature for more than two hours. Be aware that the cold refrigerator air doesn't reach foods in an insulated lunch box or bag, so foods need to be removed or the box or bag opened.

HOT FOOD SAFETY TIPS

Remember to practice food safety when using a vacuum bottle. KEEP HOT FOODS ABOVE 140į F (At 140į F, food is hot to the touch.)


Use a stainless steel or glass-lined vacuum bottle rather than a plastic-lined one for hotter and safer food at lunchtime.

Follow vacuum bottle instructions for appropriate temperatures of foods going into the vacuum bottle.

Preheat a vacuum bottle, fill with clean hot water and let stand a minute or two. Empty and fill promptly with hot food.






---
If you have any additional tips that you'd like to add, please post them on the
Cook'n Club Forum
(if you're a
Cook'n Club Member
)...or e-mail them to
Dan@dvo.com
.
---
Join the Cook'n Club!An unbeatable value with exclusive benefits for members only.
Enjoy articles like this and many other benefits when you join the Cook'n Club.
---