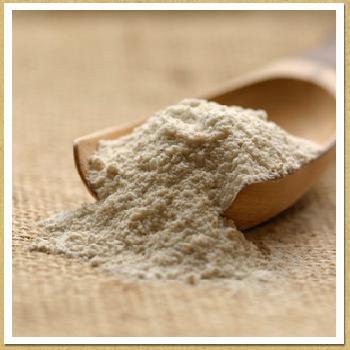 Although, you can get some screaming deals on box muffin mixes when they go on sale, they are not as cost effective as homemade. Some of you may be saying that buying the flour, sugar etc. is more expensive than a box mix. It may be initially but you will get so many more mixes from a few staples than you can ever imagine. Most of the ingredients will already be in your pantry.
Commercial dry mixes use dehydrated shortenings, eggs, butter and preservatives. I prefer fresh ingredients when at all possible. Like most of you, I have very little knowledge about the additives and preservatives that are added to store bought mixes. Yikes, I can't even pronounce their names. I do know that we have good reason to be concerned about some additives and preservatives and that consumption of too many of them might be harmful to our bodies.
Having the dry ingredients mixed together a head of time will give you the convenience of a store box mix along with the satisfaction of being homemade. After making your own mix a few times, it will become second nature to you. You'll be able to create fresh, warm muffins in no time at all.
Once you find a muffin recipe that you love and learn how easy it is to make substitutions, you'll never be content with anything but the real deal.
The Basic Muffin Mix
9 cups of white flour
1 tbsp salt
2 ½ cups sugar
1 tbsp baking soda
3 tbsp baking powder
1 tbsp cinnamon
1 ¼ cups dry buttermilk or powdered instant milk
Mix the dry ingredients together by using a wire whisk. Store in an air tight container.
To bake a dozen muffins:
Preheat the oven to 400 degrees. Spray muffin tin with cooking spray. Measure out 2 ¾ cups of the Basic Muffin Mix into a large bowl. In a small bowl, beat 2 eggs, 1 cup of water, ½ cup of canola oil or melted butter, 1 ½ teaspoons Vanilla (try Mexican vanilla). Add the wet ingredients to the dry mix. The batter will be lumpy (that's okay, it's suppose to be). Do not over mix. Fill each muffin tin ¾ of the way full. Bake for 16 – 18 minutes.
In the following recipes, as indicated, add or substitute the ingredients to the Basic Muffin Mix to create variations.
Lemon Poppy Seed Muffins
1 small package instant lemon pudding
1 tbsp poppy seeds
2 eggs
Substitute ½ cup of the water with lemon juice
Pumpkin Muffins
1 cup pumpkin (canned)
½ tsp pumpkin pie spice
½ cup mini choc chips
Sour Cream Muffins
Substitute ½ cup of water with ½ cup of sour cream
Chocolate Muffins
¼ cup of cocoa
½ cup sugar
1 cup chocolate chips
Carrot Muffins
1 cup grated carrots
½ cup raisins
1 tsp cinnamon
Pinch of nutmeg
Zucchini Muffins
1 cup grated zucchini
½ cup raisins
1 tsp cinnamon
Pinch of nutmeg
For other variations, add either ½ cup of dried or fresh fruit, such as blueberries, apricots or try adding mashed bananas to the Basic Muffin Mix.
---
* DVO welcomes your kitchen hints and cooking or nutrition questions! Email us and we'll post your hints and Q/A's in upcoming newsletters! *