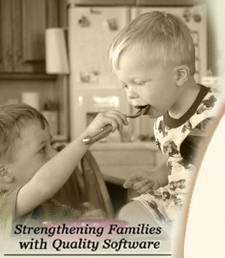 | | |
| --- | --- |
| Volume II | November 27, 2003 |
---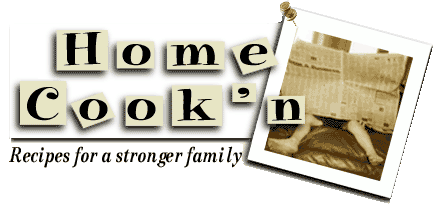 Red Velvet Cake
I'm looking for a recipe called "Red Velvet Cake". It's an antique but I remember it to be fantastic. Can you offer any help?

Thanks much,

Joanie Ewing

Here's 2 versions. This first one is a quickie. The second one is more antique! Enjoy!

Desi @ DVO)

Red Velvet Cake
1 (18.25 oz) box yellow cake mix
5 eggs
1/2 cup vegetable oil
1 cup low-fat or regular buttermilk
2 tablespoons cocoa powder
2 ounces red food coloring

In a large bowl, combine the dry cake mix and only the ingredients listed above. (Do not add the ingredients listed on the cake box). Check the box directions to see how long you need to mix the batter and then bake according to the directions on the box for the size pans you are using.

Remove from the oven and let cool for a few minutes, run a dull knife around the edges, then carefully turn out onto a cake rack or plate to finish cooling.

Cream Cheese Icing
1 (8) ounce package cream cheese, softened
1/2 stick butter, softened
1/2 box plus 2 tablespoons confectioner's sugar
1 teaspoon vanilla extract

Using a mixer, blend all of the ingredients together until smooth and creamy. You can add one or two drops of red food coloring for a pink icing, or leave it white for the traditional one.


Red Velvet Cake
(makes one two-layer cake)
1/2 cup butter
1-1/2 cups sugar
2 eggs
1-1/2 teaspoons vanilla
1 teaspoon salt
2-1/2 cups sifted cake flour
1/4 cup cocoa
1-1/2 teaspoons baking soda
1-1/2 teaspoons baking powder
1 teaspoon cinnamon
1 cup buttermilk or sour milk*
1 tablespoon red food coloring
1 tablespoon white vinegar

Preheat oven to 350°F. Grease and lightly flour two 9-inch round cake pans.

In a large mixing bowl, cream together butter & sugar. Add eggs, one at a time, beating well after each addition.

Combine flour, cinnamon, cocoa and baking powder in a medium bowl. Add gradually to creamed sugar, alternating with milk.

Dissolve soda in vinegar and fold very carefully into batter. Stir to combine, but do not overmix.

Pour into prepared baking pans and bake about 30 minutes or until cake springs back when lightly touched with finger. Cool in pans on wire rack for five minutes. Remove from pans and cool completely before frosting.

*Notes: To make sour milk, just add one tablespoon of white vinegar to a cup of milk. This is in addition to the vinegar used in step four of the recipe.

White Velvet Icing
(makes enough for one two-layer cake)
6 tablespoons all-purpose flour
1 cup cold water
2 sticks butter
1 cup granulated sugar
1-1/2 teaspoons vanilla extract

Using a wire whisk, thoroughly combine flour and water in a medium saucepan. Bring to a boil, reduce heat and simmer until slightly clear. Cool two hours.

Cream together butter, sugar and vanilla. Add butter mixture to flour mixture. Beat until light and fluffy. Use to fill and frost cake.



Do you have something to share with other Cook'n readers? Email your thoughts to us. Tell us about you and your family, and send us a picture. We'd love to hear from you...and who knows...perhaps you will be the star of the next newsletter!
---