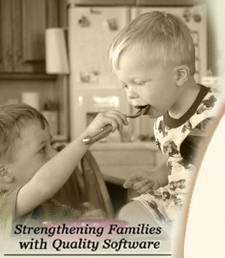 | | |
| --- | --- |
| Volume II | November 27, 2003 |
---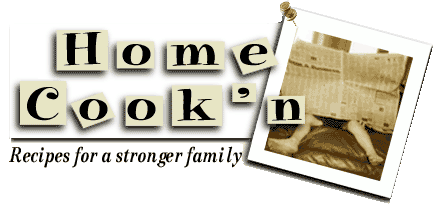 Sunday Pot Roast

In my crock pot I prepare Sunday dinner before leaving home for Sunday School and Church. Pot Roast.

I use the leanest (and least expensive ... on sale) chuck roast I can find. Plan for about 4 oz (uncooked meat) per person per meal ... that way we're less apt to over eat on any more than that. You see, I'm required to take into consideration special needs of some family members, and avoiding temptation is part of the plan.

Chuck Roast (seasoned to taste ... I use garlic powder, bbq spices, onion powder, a little mustard powder, some basil leaves, and a sprinkling of pepper, but no salt that can be added at the table if it's wanted). Or, instead of adding individual seasonings, for a change, I use a package of Lipton's Onion Soup Mix for seasoning.

- Add to the pot 1 potato per person and 1 to 1-1/2 carrot per person.
- Pour in 1 to 2 cups of water.
- Cover, set temperature to High (I use a Rival that only has two temperatures, Low or High).
- When we return from Church, the only thing left to do is set the table, pour the beverage, and serve the roast. A salad is a good accompaniment for this pot roast.

--Lynne Bennett

(Thanks for the recipe, Lynne. I tried it last week! Delicious! I made the mistake of cooking a large roast and setting it all on the table. We overate!! It was too good and tempting! So, I appreciate your advice of planning about 4 oz meat per person. -Desi @ DVO)




Do you have something to share with other Cook'n readers or a killer idea for a new product? Email your thoughts to us. Tell us about you and your family, and send us a picture. We'd love to hear from you...and who knows...perhaps you will be the star of the next newsletter!
---