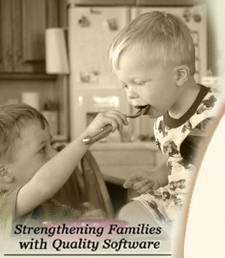 | | |
| --- | --- |
| Volume II | November 27, 2003 |
---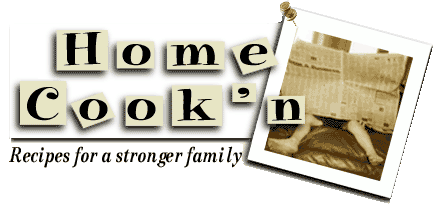 A Vegetable By
Any Other Name . . .
I just had to let you know what happened yesterday. My son is on the Atkin's diet and there is a vegetable in the book called Christophene. Well we exhausted our supply of dictionaries, cookbooks, and word finders, and I told my son that I will check with Dan Oaks. If anyone knows he will. I went to my computer to email you and lo and behold, there was the Newsletter and that's not all. I was looking for some new cookie recipes to serve at out Red Hat Tea coming up on November 12th and here were some new ones. Thanks, you made my day.

--Mary Ann Shipton

Hi Dan,

I recently bought something that I think is called a Chayote. Is there a veggie by this name, and if so, how can it be cooked? It seems that I saw something that said that it could be cooked like a potato in any way that a potato can. However, I'm not sure of this. The veggie is shaped like a pear with deep creases in the bottom of it that, if one peels it, cause deep holes in the slices. It also seems to have a core, but I didn't see very many seeds. The color is a very light yellow-green. I did peel it and the flesh was almost slimy to the touch. The way I cooked it was to slice it as thin as I could and fry the slices in olive oil. It had a sort of sweet taste at first, but if the slices were thicker than a regular potato chip they were not quite as sweet. Whatever you can tell me about this veggie or fruit, will be gratefully appreciated. I did enjoy eating it and will purchase it again sometime. Thank you for your help.

Sincerely,

Eunice Barthelemy

(Hi Mary Ann and Eunice,

What are the chances of receiving questions about the same vegetable in the same week? Regarding your mysterious produce, this vegetable is known by many names. Christophene is the French name, Mirliton is the American name, and Chayote is the Mexican name. This is a squash like veggie, which is pear-shaped. It has a pale-green skin with white flesh.and tastes like zucchini. You cook it like a summer squash. It is widely available in the winter months but may be available in some stores year-round. Store it in the refrigerator in a plastic bag and it will keep for a month.

Hope this helps,

Desi @ DVO)


Do you have something to share with other Cook'n readers? Email your thoughts to us. Tell us about you and your family, and send us a picture. We'd love to hear from you...and who knows...perhaps you will be the star of the next newsletter!
---