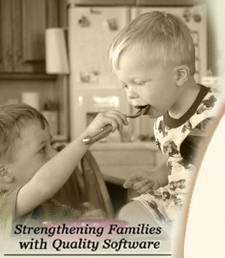 | | |
| --- | --- |
| Volume I | January 28, 2003 |
---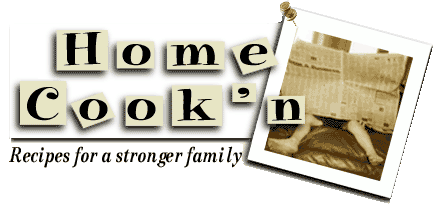 Missing Ingredient




Could you please advise me as to how much Soy Sauce should be used in this recipe. There is no amount stated. Cookbook - Cook'n Fix and Forget , Category - Crockpot , Recipe - Pineapple Chicken. Thank You

--Debbie Szuluk

Hi Debbie,

I advise that you start with 2 tablespoons soy sauce. Other similar recipes call for that much. If you prefer more, increase it by a tablespoon next time you make Pineapple Chicken. Sounds delicious!

Desi @ DVO



---
Hi,

I am enjoying my cook'n software including the list feature that gives nutritional and buying information. I have an idea that would make menu making easier.

Most word processing software gives you the option to "SAVE AS" in other words you can take an already existing document - make some changes and then save it as a new document without having to create the new document from scrap. If would be helpful if you could do the same thing with menus and recipes. My menus often have common items that show up on multiple menus - it would be great if you could pull up an old menu make the adjustments you wanted and then save it as a new menu - without having to create the menu from scrap.

Thanks
Pamela Kirkpatrick

--Great idea Pamela!!!

---
My daughters and myself happen to enjoy and use a lot of Pampered Chef products and recipes. They have their own individual recipe books but lack organization. I was wondering if it would be possible to make some arrangements with them to get their recipes as a part of one or your recipe CD's? Thanks for looking into this and letting me know the outcome. Julianne, one of your satisfied program users.

--Great idea Julianne!!

---
Build a recipe DEVICE that is in the kitchen.


Touch screen

DVD

internet connection

Web site subscription

Stores recipes

Downloads recipes

Categorizes

Allows for editing and adding

Easy search

Provides step by step video demonstrations

EASY TO USE

Small size


--Another great brainstorm! You guys have some great ideas!


---


Thank you for the email. I am enjoying the product very much.

If you are open to suggestions, I think you should bring out a gourmet version called 'Cook'n to Impress' as the more serious cooks like myself love a challenge and enjoy showing off!

Also, 'Cook'n for Parties' as it is good to have quick and tasty recipes you can fix for large numbers.

Lastly, 'Cook'n around the Globe' where you can supply recipes from other countries like India, Thailand, China, Japan etc.

Best wishes

Karon Long

--Great ideas!! Thank you!!!

Dan



---


Hello:
I am currently going to Weight Watchers - and I am now looking for a Cooking Software program where I can put in the recipe and it will calculate how many points it is/as to the size of the serving. Do you have a Cooking software program that will come close to this?

Thanks so much for taking the time to answer

Linda L.

--I think this idea has some potential. Thanks!!


Do you have something to share with other Cook'n readers or a killer idea for a new product? Email your thoughts to us. Tell us about you and your family, and send us a picture. We'd love to hear from you...and who knows...perhaps you will be the star of the next newsletter!
---
---
Copyright © 2007 DVO Enterprises, Inc.