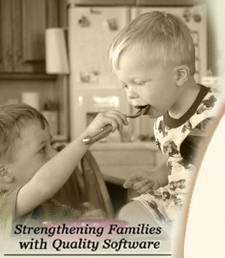 ---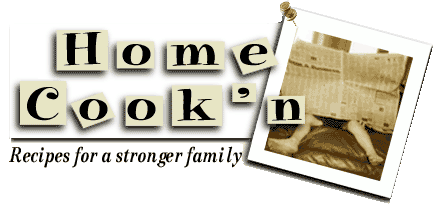 Spaghetti Casserole Improvision
Hi Dan,

I just wanted to let you know, I just bought the Cook' n Collection, and I have received the first newsletter. So far I'm very excited about using it. I have a Palm™ so that intrigued me to try you're program as well. I just made the Spaghetti Casserole. And it was sooo good that I added it to my keeper recipe book, which is a small collection so far. I have made many new recipes and few make the cut. I'm not a big spaghetti fan, and I was a little nervous that it would be just ok. But what made me try it mostly, (besides the ease of it) was the fact that you're family ate it several times during a month period. This was a big plus selling point for me. However, I didn't have sour cream so I used cottage cheese, which worked well. Next time I will use sour cream. It was amazing how the cream mixture made such a difference.

I love food, I'm also picky and really don't want to eat the same thing too often. I, like most, want good, easy, tasty and fast dinners. Thanks so much for making that possible. I look forward to more great meals.



--Beth H.



Do you have something to share with other Cook'n readers? Email your thoughts to us. Tell us about you and your family, and send us a picture. We'd love to hear from you...and who knows...perhaps you will be the star of the next newsletter!
---
---
Also Available At:









Affiliate Program
|
Privacy Policy
|
Other Resources
|
Contact Us

© 2007 DVO Enterprises, Inc. All rights reserved.
Sales: 1-888-462-6656
Powered by
WithinMySite.com