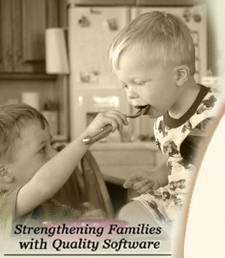 Sealing Freezer Foods




I use a vacuum sealer for most of my freezing needs. For pasta I first freeze it in a plastic container. I use the disposable kind. I then make a bag the right size and place the pasta in the bag then seal. I then have a pasta meal in a bag I can boil or heat in the microwave. Many foods you can just seal but anything with liquid always freeze first. Some vegetables I blanch and then add a small pat of butter then seal.



--Dee



Do you have something to share with other Cook'n readers or a killer idea for a new product? Email your thoughts to us. Tell us about you and your family, and send us a picture. We'd love to hear from you...and who knows...perhaps you will be the star of the next newsletter!
---
---
Also Available At:









Affiliate Program
|
Privacy Policy
|
Other Resources
|
Contact Us

© 2007 DVO Enterprises, Inc. All rights reserved.
Sales: 1-888-462-6656
Powered by
WithinMySite.com