B
r
a
v
o
!
by Ramses Bravo
---
---
NOTE: You must have Cook'n installed to use this download!
---
100 Life Transforming Delicious Recipes
Vegan
SOS-FREE

(No Sugar, Oil, or Salt)

Recipes incorporating whole, unprocessed ingredients
New Cook'n Theme included.
Save time and money by using Cook'n
B
r
a
v
o
!
Health-Promoting Meals From The Truenorth Kitchen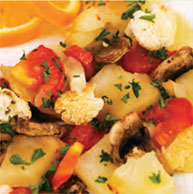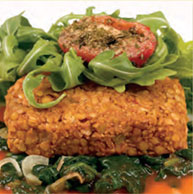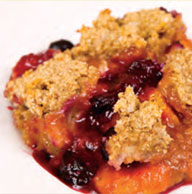 Read Megan's detailed Review of Bravo Cookbook.
The human passion for high-calorie, carbohydrate-rich, salty, fatty foods is not driven by a lack of will power; it's programmed into our genes. In the ancient past, people who preferred and sought out high-calorie foods and scarce supplies of salt and fats increased their chance for survival. However, in these modern times of plenty, that survival strategy works against us, undermining our health and shortening our lives.
Bravo! is a collection of delicious, health- ful recipes incorporating whole, unprocessed, plant-based ingredients that satisfy our passion for flavor and the need for essential nutrients. the recipes originate from truenorth health center in santa rosa, california, which has helped over 8,000 people heal from hypertension, diabetes, high cholesterol, and other chronic illnesses.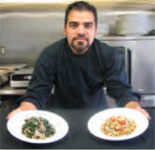 Chef Ramses Bravo has created and developed exquisite vegan cuisine by combining simple flavors and textures that complement each other to per- fection, without added sugar, oil, or salt (sos). helpful tips for using whole foods, developed to serve clients from every walk of life, are included here to make anyone's dietary transition as easy as possible. the recipes and 14 days of menus are accompanied by analyses that document their nutritional excellence.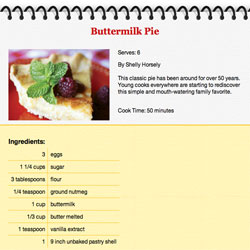 New Cook'n theme included. (Recipe pictured for demonstration purposes only)
Recipes Included:
Apple Mustard Dressing
Apple Pecan Cobbler
Apple Strawberry Gelee
Asian Broth
Avocado Corn Dressing
Baked Plantains with Coconut-Vanilla Granola
Baked Tofu Stir Fry with Sweet and Sour Sauce
Banana Pecan Bars
Banana-Kale Smoothie
Beet and Citrus Salad
Bell Pepper Coulis
Black Bean Stew
Black Bean Tamale Pie
Blanching Herbs
Blood Orange Dressing
Blue Cornmeal Loaf
Boulengere Potatoes
Bravo Chili
Bravo Coleslaw
Bravo Pizza with Polenta Crust
Bravo Tomato Sauce
Breakfast Potatoes
Broccoli Slaw
Brown Lentil Stew
Butternut Squash and Corn Tamales
Cannellini Bean Stew
Celery Root Slaw
Chayote-Apple Slaw
Citrus-Tahini Dressing
Cleaning and Using Leeks
Coconut Vanilla Granola
Cooked Garbanzo Beans
Cooking At Home
Cooking in Dry Pots and Pans
Cooking Rice
Cream of Asparagus Soup
Creamy Cauliflower Soup
Creamy Sunchoke Soup with Watercress
Cutting Corn Kernels from the Cob
Defy Common Food Myths
Double Squash with Pecans and Dried Cherries
Dried Peach Sauce
Eggplant Cannelloni with Bravo Tomato Sauce
End Your Addiction to Harmful Foods
Equipment
Fig Pecan Bars
Find True North
Flaxseed Dressing
Forbidden Rice and Garbanzo Bean Patties
with Tomatillo Salsa
Foreward
Fresh Herb and Strawberry Salad
Garbanzo Beans and Kale with Meyer Lemon
and Parsley Dressing
Grilled Ratatouille with Pesto Sauce
Hawaiian Salad
Hearts of Palm Salad
Herbed Hummus
Introduction
Juicing Fruits and Vegetables without a Juicer
Kabocha Squash and Yellow Curry Soup
Lasagne
Mango Banana Pie
Mango Ginger Dressing
Mango Papaya Smoothie
Mixed Sprouts and Kelp Noodle Salad
Mucha Onion Soup
Mustard Braised Brussels Sprouts and Corn
Nutty Dough
Oatmeal "French Toast"
Orange Cinnamon Rice Pudding
Oven Roasted Tomates with Arugula
Peach Blueberry Crisp
Pesto Sauce
Picante Salsa
Pickled Vegetable Slaw
Pineapple-Tarragon Dressing
Polenta Crusts or Croutons
Potato Leek Soup
Potato Wedge Salad
Preface
Preparing Dried Legumes for Cooking
Quinoa Salad
Raisin Cinnamon Oatmeal
Raspberry Walnut Dressing
Red Lentil Loaf with Bell Pepper Coulis
Roasted Bell Pepper Dressing
Roasted Eggplant and Heirloom Tomatoes
Roasted Garlic and Tamarind Glaze
Roasting Garlic
Roasting Peppers
Saffron-Tomato Compote
Sauteed Kale and Mushrooms with Ginger
Scrambled Tofu and Curried Potatoes
Sea Vegetable and Baked Rice Soup
Steaming Vegetables
Subtract Your Way to Health
Sweet and Sour Sauce
Sweet Yam Pie
Tamale Dough
Toasted Barley and Tomato Stew
Toasting Nuts and Seeds
Tofu and Tempeh Skewers with Roasted
Garlic and Tamarind Glaze
Tomatillo Salsa
Tomato Herb Dressing
Tortilla Soup
Twice Baked Yams and Mashed Potatoes
Vegetable Broth
Veggie Wraps with Herbed Hummus
Wild Mushroom Soup
Yellow Corn Chowder
Yellow Split Pea Stew
---
Cook'n Is Several Products in One!