But We Still Want Our Graham Crackers!
Did you know the original graham crackers, developed by Sylvester Graham some 200 years ago, were more like hardtack than like the sweet wafers we know today? At first marketed as "Dr. Graham's Honey Biskets," the dense crackers were made largely from coarse whole-wheat flour.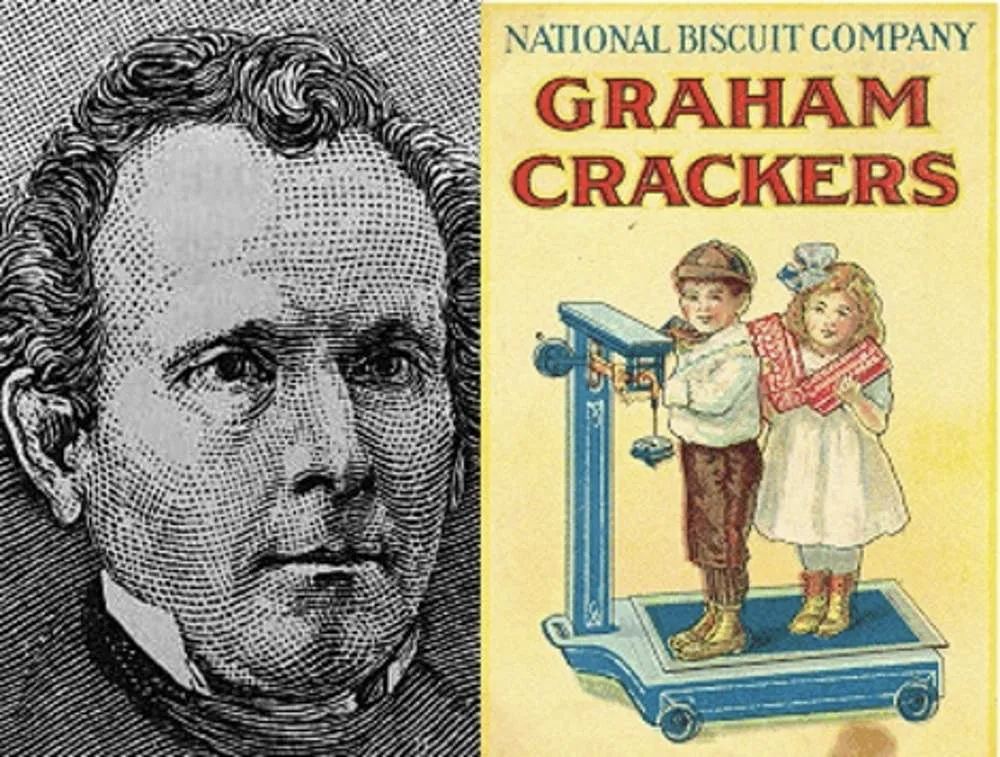 Graham might be faintly horrified by what's become of them: Yes, supermarket grahams still incorporate graham (or whole-wheat) flour, but white flour is now the primary ingredient with sugar of some sort not far behind. They also contain oil, salt, and leaveners.
The folks at America's Test Kitchen also know a lot about graham crackers, but their focus is on TASTE. They recently tested the three top-selling national brands—Keebler Grahams Crackers Original®, Honey Maid Honey Grahams®, and Nabisco Grahams Original®. They sampled them plain, in a chocolate éclair cake recipe (which I wrote about last week), and in the crust of their Key Lime Pie.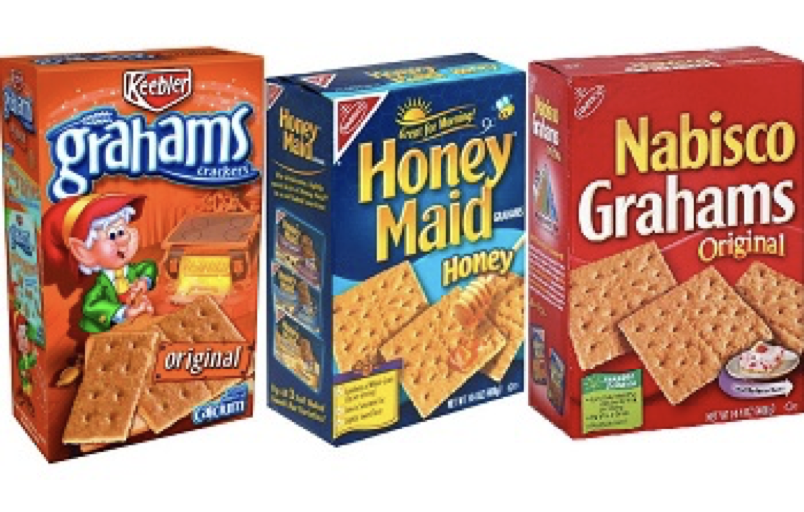 Over all, the brands fared well enough to earn the Test Kitchen's recommendation. For straight snacking, they preferred the Nabisco product, saying that the crackers have the highest percentage of graham flour, which they felt contributed to their flavor, although this same factor caused them to turn to mush in the éclair cake.
The Test Kitchen also concluded that Keebler's grahams, which held up in both pie crust and cake, are the best choice for baking.
Finally, their thoughts on the Honey Maid cracker were glowing: "While the other brands excelled in one area and fell short in another, Honey Maid's grahams earned consistent praise, whether sampled plain or in baked goods. Tasters found them 'very pleasant, butterscotch-y, and very soft, fine, and fresh-textured.'"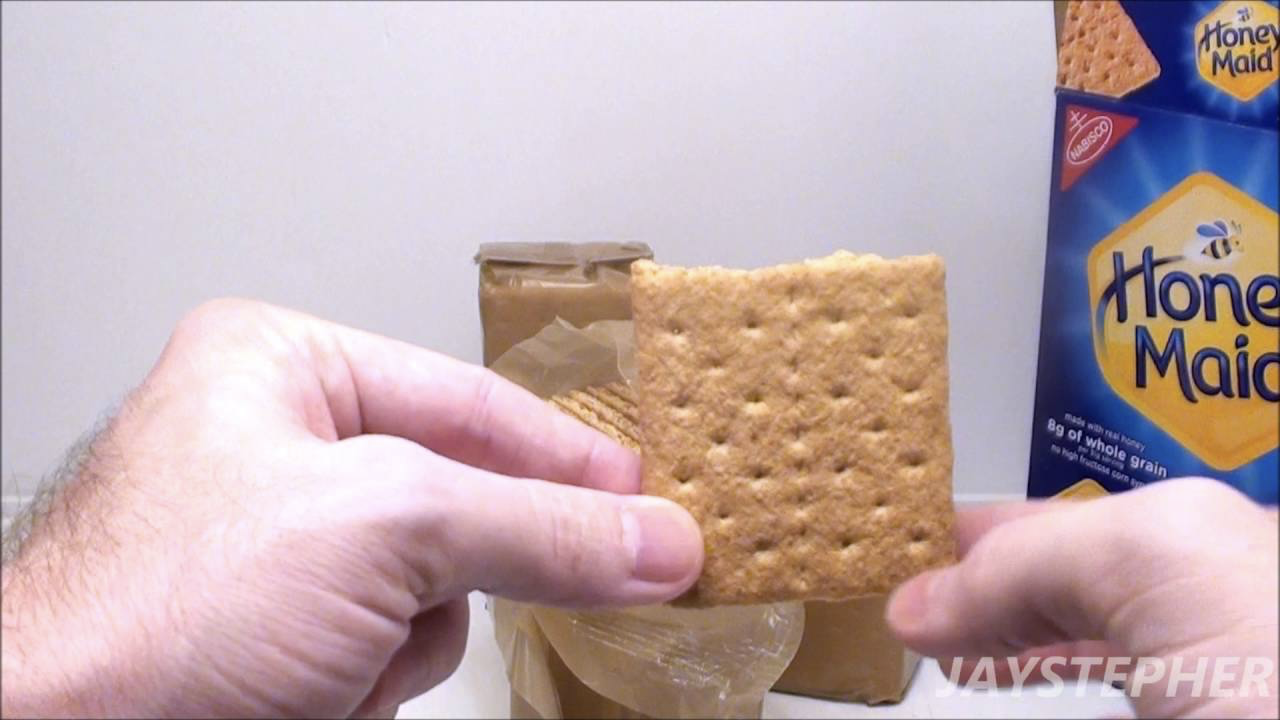 All this is good to know, because there are so many different things we can do with graham crackers. First and foremost, our family LOVED just dunking them in cold glasses of milk. And Honey Maids were our favorite grahams as well, by the way. We'd sit around the table before bedtime, dunking and slurping, chatting and laughing. Good times, good times.
And like everyone else, we'd use them to make no-bake pie crusts. Like the Test Kitchen folks, we dabbled in Key Lime Pie, cheesecakes, and other cream- and custard-filled pies. At Christmas time we even used them to construct gingerbread houses (the crackers substituting for the gingerbread walls and roof).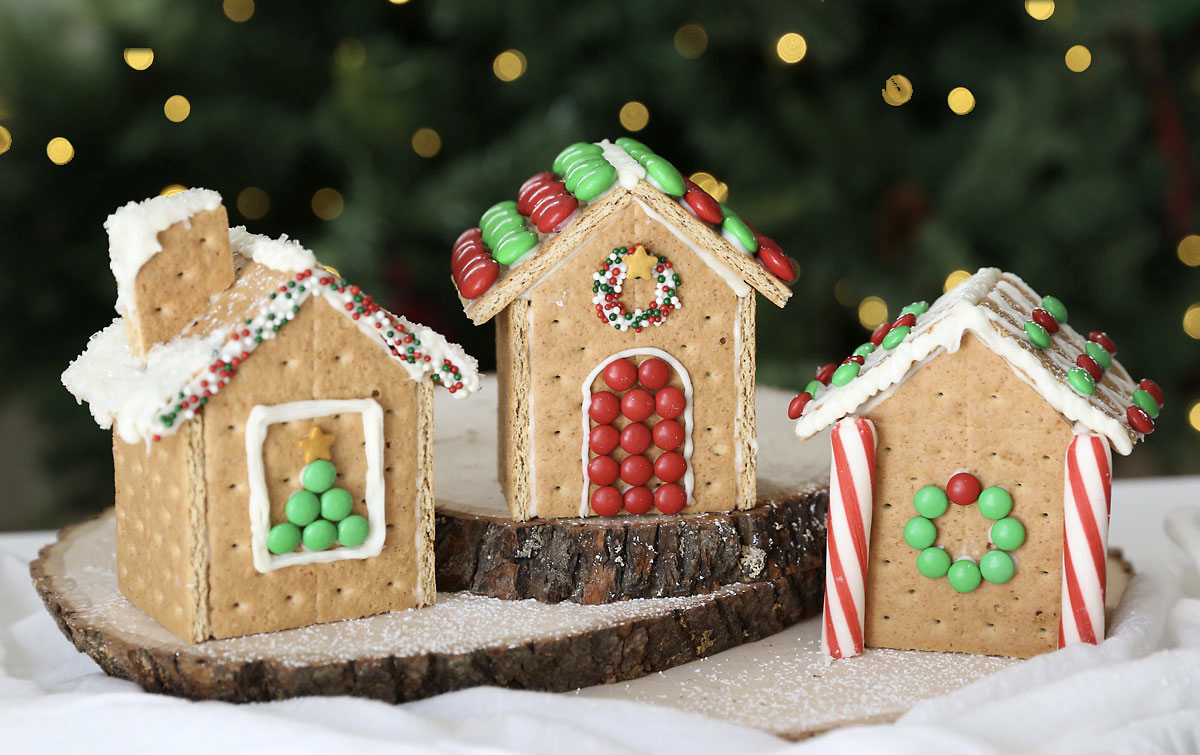 And of course, what's a s'more without a graham? And maybe even better than the tried-and-true s'more, was the concoction a neighborhood mom came up with for her children's school lunches: peanut butter and jelly sandwiches on graham crackers instead of slices of bread. Needless to say, she was the neighborhood hero.
Well, back in the day, graham crackers were affordable. It was no big deal to always have them on hand. But have you seen what they're costing today? You'd think they were plated in gold or something. But we still want our graham crackers! So how about we make our own? This way we can have our "graham crackers and eat them, too!" Here's a recipe that gets consistently good reviews.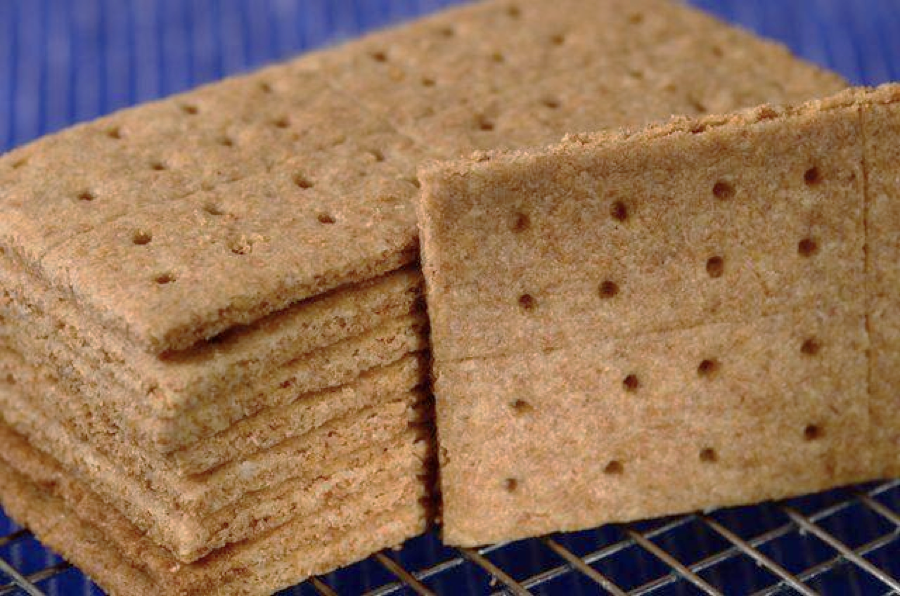 Homemade Graham Crackers
Ingredients:
2
cups
whole wheat flour
plus more for dusting (not stone-ground or white whole white flour)
1
teaspoon
ground
cinnamon
1
teaspoon
baking soda
1/2
teaspoon
salt
7
tablespoons
butter
softened
1
cup
+ 1 tablespoon light
brown sugar
packed
3
tablespoons
whole
milk
2/3
cup
pure raw
honey
2
teaspoons
vanilla extract
Directions:
MAKE DOUGH:
1. In a medium bowl, whisk together flour, cinnamon, baking soda and salt. Set aside.
2. In a standing mixer fit with the paddle attachment, or with an electric hand mixer, cream butter and sugar together.
3. Increase speed to medium and beat until light and fluffy, about 3 minutes. Reduce speed to low and add flour mixture until incorporated and a soft dough forms, about 2 minutes.
4. Add the milk, honey and vanilla extract. The dough should be sticky and soft.
5. Divide the dough in two discs and wrap both in plastic and chill for at least one hour.
ROLL AND BAKE DOUGH:
1. Adjust oven rack to the middle position and preheat oven to 350 degrees. Generously flour your counter or a piece of parchment paper and place one ball of dough in the center.
2. Pat into a 5-by-6-inch rectangle, sprinkle with flour, flip, and dust again, Working from the center out and adding more flour as needed, roll the dough until roughly 15-by-11 inches and very thin. Slide onto am aluminum baking sheet and brush away excess flour. Repeat with remaining dough.
3. For grocery store look-alike, score each sheet of dough into twelve 2 1/4-by-4 3/4-inch rectangles and dock with a bamboo skewer or the narrow end of a chopstick. Otherwise leave the dough uncut.
4. Bake until crackers and firm and darkened, about 10-12 minutes. Immediately cut along the pre-scored lines with a knife, or cut into free-form shapes using a pizza wheel. Cool to room temperature directly on the baking sheets.
5. The graham crackers can be stored in an airtight container for up to 3 weeks at room temperature or frozen for up to 3 months.
NOTES: Dough may be wrapped in plastic and refrigerated for up to 1 week. Bring to room temperature for 30 minutes before using.

Recipe formatted with the Cook'n Recipe Software from DVO Enterprises.
Add Recipe to Cook'n
Sources:
www.newenglandhistoricalsociety.com
www.bakingbites.com
www.youtube.com
www.itsalwaysautumn.com
www.joyofbaking.com

Alice Osborne
Weekly Newsletter Contributor since 2006
Email the author! alice@dvo.com