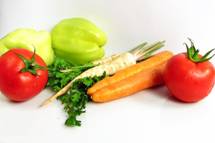 Family and friends are always giving us recipes or sending us to cool sites for wonderful ideas for our Cook'n columns.
The other day Alice's Aunt Annie told her about a mom that was spreading fresh garden veggies over pizza and stuffing them into bread pockets. Cool idea we thought, so she gave us these recipes. She said she found them on
OurLocalLife.com
, to which we want to offer our thanks and admiration!
This is just a delicious idea, and the added beauty is that you can't fail — just have a nice marinara sauce and thinly slice all sorts of vegetables to spread over the pizza for baking. We liked the pockets best, though, when we lightly sautéed the sliced veggies in a little olive oil and garlic. You can sprinkle grated cheese atop the pizza, add it to the pockets, or not. They really don't need cheese to make them good — THAT'S how good they are!
Basic bread dough
(two large pizzas or about 32 veggie pockets [you can freeze them])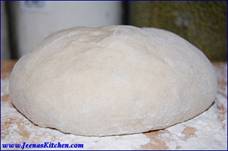 4 cups whole wheat flour
2 tablespoons salt
2 tablespoons yeast
1/4 cup sugar
4 cups water
Enough white flour to make a stiff dough
Mix whole wheat flour, salt, yeast, and sugar together. Add water and stir together with a whisk. Add white flour until stiff dough forms. Knead for about 10 minutes.

Download this recipe.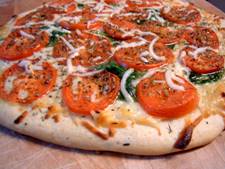 Pizza
Roll dough out into two (or more if your pans are small) disks and place on oiled pans. Cover with marinara sauce, then grated mozzarella, then sliced veggies. Bake at 350 for 20-30 minutes (watch it carefully).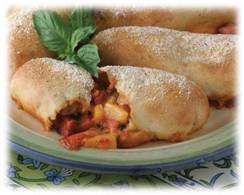 Veggie pockets
Divide dough into approximately 30 pieces (more or less), shape dough into disks 4-6 inches across. Place sauteed vegetables in center of dough disk leaving about 1/2 inch on the edges. Fold dough over and seal with fingers. Bake on oiled baking sheets in 350 degree oven for about 15 minutes.
---
Contribute to the Cook'n Club!
DVO would love to publish your article, prose, photography and art as well as your cooking, kitchen and nutrition tips, tricks and secrets. Visit the Newsletter Submission / Win Win for All section in our Forum for more information and details.
---
---