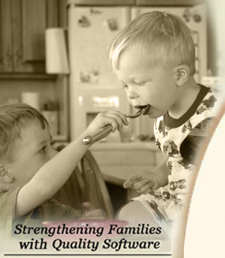 Cook'n Club Home
Subscribe Now!

Cook'n Forum
HomeCook'n Archive
Give-Aways

I have spent the last 2 hours reading your newsletter and wonderful recipes. I have already printed a whole bunch I want to try. I love them because they are using ingredients one has on hand. I love that and just wanted you to know how much we appreciate all your hard work in putting together this newsletter. Thank you very much.

Anna

Volume I - March 16, 2009
SMART Ideas!
Gluten-Free For All!
by Alice Osborne & Patty Liston
Meet a Real Dietary Bad-Boy: Gluten

Gluten is a protein found in wheat, rye and barley. It causes LOTS of people serious health problems. celiac disease is this problem's name and gluten intolerance is the game. There are well over 110,000 folks diagnosed with this malady, but Alessio Fasano, medical director of the University of Maryland Center for Celiac Research in Baltimore is convinced that if everyone with the disease were diagnosed, it would be over 3 million.
Fasano and other researchers also believe that some who may not have celiac disease — an immune disorder detected through a blood test and intestinal biopsy — do, nonetheless, have some gluten intolerance or sensitivity, causing symptoms ranging from uncomfortable bloating to rashes. And then there are the gluten-shunners who may have no real trouble with gluten, but they just feel better eating fewer fast and processed foods, which are notorious for gluten inclusion. They're eating more fruits and vegetables — which is always a good thing.
All this said, what foods have gluten in them? Hold onto your fork:

Barley

Beer and other grain-based alcohol products

Bouillons and broths

Breading (such as the coating on breaded chicken cutlets, etc.)

Brown rice syrup (frequently made from barley)

Bulgar

Cake flour (made from wheat)

Caramel coloring (made from barley)

Communion wafers

Couscous

Creamed or breaded vegetables

Dextrin (made from wheat)

Dry roasted nuts (processing agents contain wheat flour or flavorings)

Emergen-C in raspberry and mixed berry flavors only, the other flavors are fine

Farina

Fried chicken

French fries (if they've been coated in flour)

Graham flour

Gravies and sauces (including some tomato and meat sauces)

Haribo's

Herbal teas and flavored coffees (some, not all)

Hydrolized vegetable protein, Textured vegetable protein (both often include wheat)

Imitation bacon, crab, or other seafoodv
Kamut

Luncheon and other processed meats

Malt, malt flavoring, malt vinegar (made from barley)

Marinades

Matzo

Meat loaf and meat balls

Modified food starch (modified cornstarch is OK though)

MSG

Nondairy creamer

Oats

Oat bran

Oat fiber

Pastas with semolina

Rice Dream (processed with barley)

Ricola cough drops

Salad dressings

Seasonings (PURE spices are OK, buck check seasoning mixes for gluten-containing additives)

Sausages (some)

Seitan

Self-basting poultry

Soup mixes and canned soups

Soy sauce and soy sauce solids (they're often fermented with wheat)

Spelt

Spreads, soft cheeses, dips

Stuffings

Tamari

Thickeners

Triticale

Udon noodles

Wheat

Wheat germ

Wheat grass

Wheat-free products (wheat-free does not mean gluten-free; many wheat-free cookies and breads contain barley or rye flour)

Yogurts with wheat starch

And of course: buns on hamburgers, pizza, ramon noodles, and Campbell's soups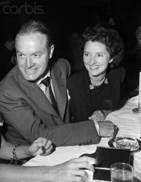 Ah sheesh! What CAN the celiac-disposed folks eat? Obviously the nod goes to fresh whole foods such as fruits and vegetables. And thank goodness there are a LOT of truly gluten-free foods on the market that actually taste good. And here's a short list of what is safe off the shelf:


Amaranth

Rice

Corn

Soy

Potato

Quinoa

Tapioca

Tef

Beans

Flax

Garfava

Sorghum

Millet

Buckwheat

Arrowroot

Nut flours

OK, things aren't looking so bad after all. The bottom line is to read labels carefully, and perhaps invest a little more time cooking/baking from scratch—something we at DVO are dedicated to helping you do. Now as a reward for reading through all this stuff, here's a great gluten-free recipe that's just yummy, courtesy of the GlutenFreeClub.

Melt In Your Mouth Popcorn Cakes



4 quarts popped corn
¼ C coconut or olive oil
1 (11 oz) pkg M&M candies
½ C butter
½ to ¾ C peanuts
1 (10 oz) pkg gluten-free marshmallows (start reading labels here and now)

Pop the popcorn, then combine it with the M&Ms and peanuts. Melt together butter and marshmallows. Once melted, pour into the popcorn and M&Ms. Stir well. Firmly pack well-mixed ingredients into a well-greased ring mold or roll into 2-inch balls and place on wax paper to cool.

Creativity lends itself well with this recipe. Some great alternatives: almonds, licorice pieces, coconut flakes, pumpkin seeds, raisins, dried cherries and cranberries, chopped dried apricot, and so on. We think chopped-up Kit-Kat bars would be scrumptious also.



Download this recipe.
CONTEST! There's another gluten-free recipe embedded in this newsletter (it actually says it's gluten-free). Find the recipe and
email us
with the answer. If you are one of the first 5 to do so, you win a Free Cook'n
Vegetarian Cookbook
Download!
---
(If YOU have a smart idea, won't you share it? Life is so much easier and we accomplish so much more when we pool our resources. And after all, we're all in this together. So email
patty@dvo.com
or
alice@dvo.com
with YOUR Smart Ideas!)
---
Contribute to the Cook'n Club!
DVO would love to publish your article, prose, photography and art as well as your cooking, kitchen and nutrition tips, tricks and secrets. Visit the Newsletter Submission / Win Win for All section in our Forum for more information and details.
---