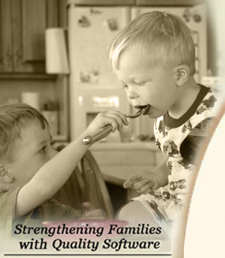 Cook'n Club Home
Subscribe Now!

Cook'n Forum
HomeCook'n Archive
Give-Aways

I have spent the last 2 hours reading your newsletter and wonderful recipes. I have already printed a whole bunch I want to try. I love them because they are using ingredients one has on hand. I love that and just wanted you to know how much we appreciate all your hard work in putting together this newsletter. Thank you very much.

Anna

Volume I - October 20, 2006
Thin Crispy Oatmeal Raisin Cookies Question



I know this is a really dumb question, but I have to ask it.

I have been trying to make THIN CRISPY Oatmeal Raison cookies. I tried both recipes you have in the cookbook as well as a few I download from the internet. I keep getting thick, cakey, chewy cookies. Do you have any suggestions about another recipe, or what I can be doing wrong?

Murray

---
Hi Murray,

I hope that's not a dumb question, or I'm also dumb! I too have been trying to find an oatmeal cookie recipe like the one I remember making as a teenager. They were the nice crispy cookies, not the cake-like ones.

Here's two more recipes to try. They should be the crispy versions, if my memory is adept!

Oatmeal Chocolate Chip Cookies

Cream:

1-1/2 cups sugar

1-1/2 cups brown sugar

1-1/2 cups shortening

Add:
3 eggs
3 tsp. vanilla
3 Tbsp. milk
Sift dry mixture together and add to creamed mixture:

3 cups flour
1-1/2 tsp. baking soda
1-1/2 tsp. baking powder
1-1/2 tsp. salt
Stir in:

3 cups oats
1 cup chocolate chips
Bake at 350-degrees for 10 minutes on ungreased cookie sheets.

Variation: Use raisins instead of chocolate chips and add up to 1 tsp. cinnamon.


Family Favorite Oatmeal Cookies

2 cups shortening
2 cups brown sugar
2 cups sugar
4 eggs
2 tsp. vanilla
3 cups flour
2 tsp. salt
2 tsp. baking soda
6 cups oats
12-oz chocolate chips
1 cup nuts (optional)
Cream shortening, brown sugar, and sugar. Blend in eggs and vanilla. Mix dry ingredients together. Fold into creamed mixture. Stir in oats, chocolate chips, and nuts. Roll into small balls. Place on greased baking sheet. Flatten wit a fork. Bake at 350-degrees F. for 10-12 minutes.

Variation: Replace chocolate chips with raisins and add up to 1 tsp. cinnamon.

Hope you love these!!

Desi @ DVO

---
Contribute to the Cook'n Club!
DVO would love to publish your article, prose, photography and art as well as your cooking, kitchen and nutrition tips, tricks and secrets. Visit the Newsletter Submission / Win Win for All section in our Forum for more information and details.
---
---