This Lemon Raspberry Cake Would Be Perfect for Mother's Day!
I think I've got you covered for making the most perfect Mother's Day treat for the special lady or mother in your life! I don't know a woman who doesn't love lemony/raspberry things--especially if it's topped with a perfect lemony cream cheese frosting. This cake has the perfect amount of raspberries in the cake, as well as a raspberry preserves in between layers and is topped with more beautiful fresh raspberries.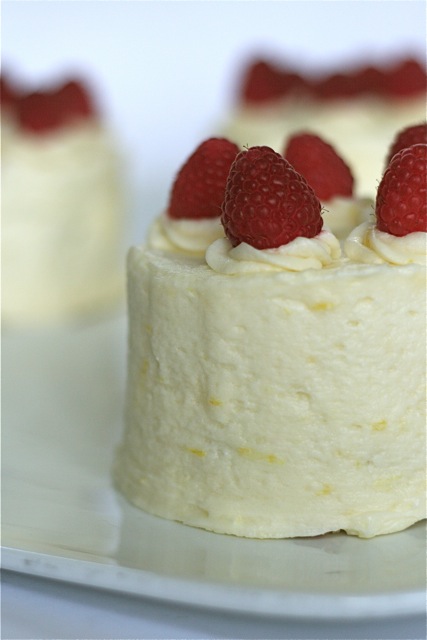 If you are a big time lemon-flavored lover, you can add lemon extract into both the cake and the frosting, but if you like a lighter lemon flavor, you can opt to skip the extract. The author of the recipe highly recommends the Watkins brand "pure lemon extract" because it is 100% natural and doesn't have any artificial flavors, ingredients or preservatives--just fresh lemon flavor.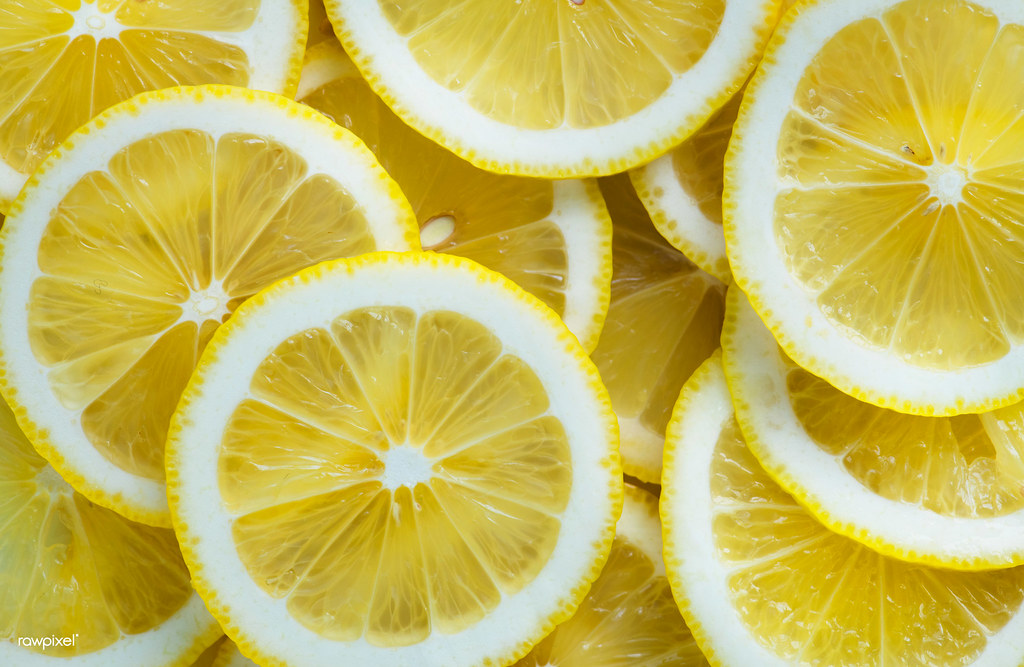 This recipe calls for cake flour, which is super important to keep the cake light and fluffy, but I'm going to share her really cool tips for how to make your own cake flour with ingredients you will have on hand. The filling for this cake is so divine because it is a layer of the lemon cream cheese frosting and the raspberry preserves, so it reminds me of a raspberry lemon cheesecake kind of vibes--it is SO good!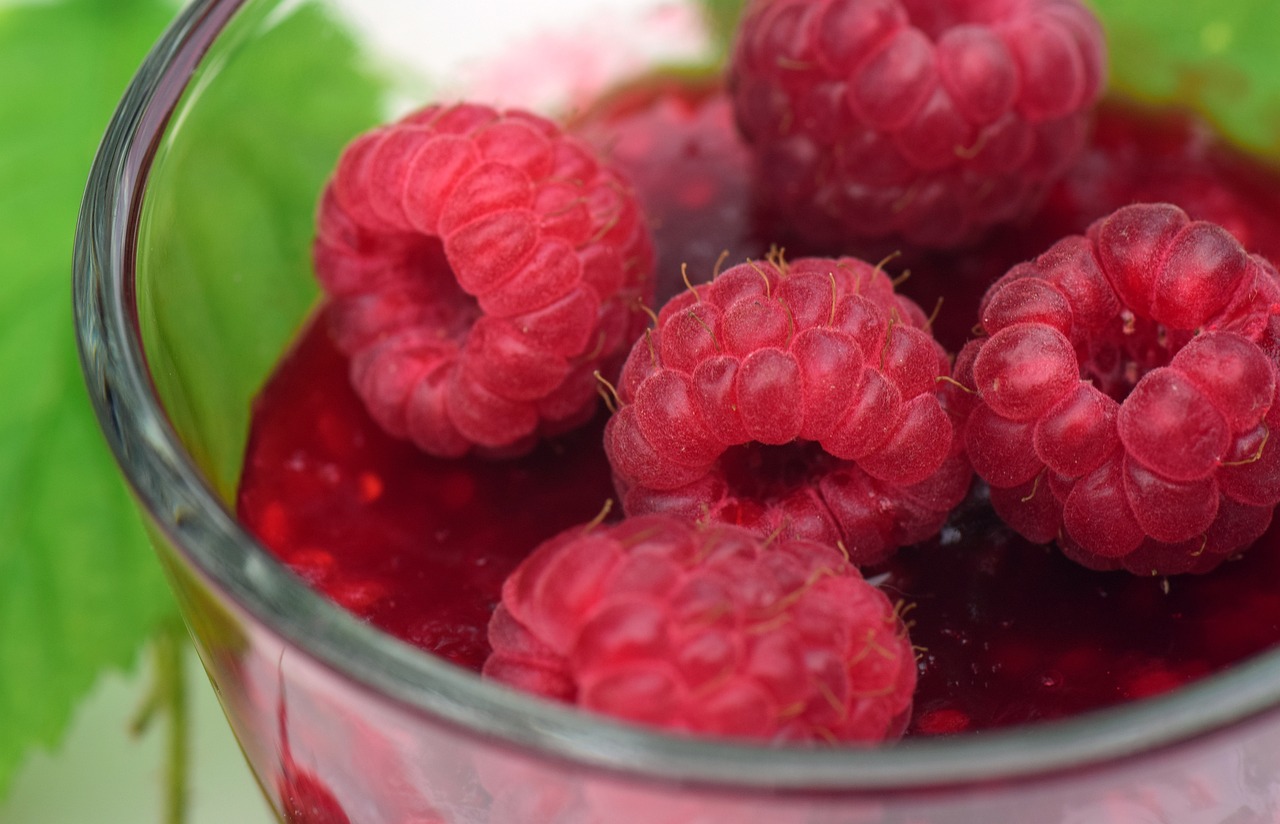 Here are a few tips and tricks to make sure this cake turns out fabulous!
1. Coat Your Raspberries with Flour
You can use either fresh or frozen raspberries for this recipe--just make sure that if you use frozen, you use them straight out of the freezer--don't let them thaw out. Also, just make sure you use the amount of raspberries called for or the cake will be too dense and will cave in the middle when you bake it. If you want lots of raspberries, just be very indulgent with the fresh berries on top :) You will coat your fresh or frozen raspberries with some all-purpose flour to make sure they stay in place in the cake while baking and don't all sink to the bottom.
2. Use Cake Flour
If you don't have any cake flour on hand, it is super easy to make on your own. For every 1 cup of flour called for in the recipe, remove 2 Tbsp of flour and replace it with 2 tbsp of cornstarch. Mix this in a bowl until it's well combined and it's ready to go! You just made your own cake flour!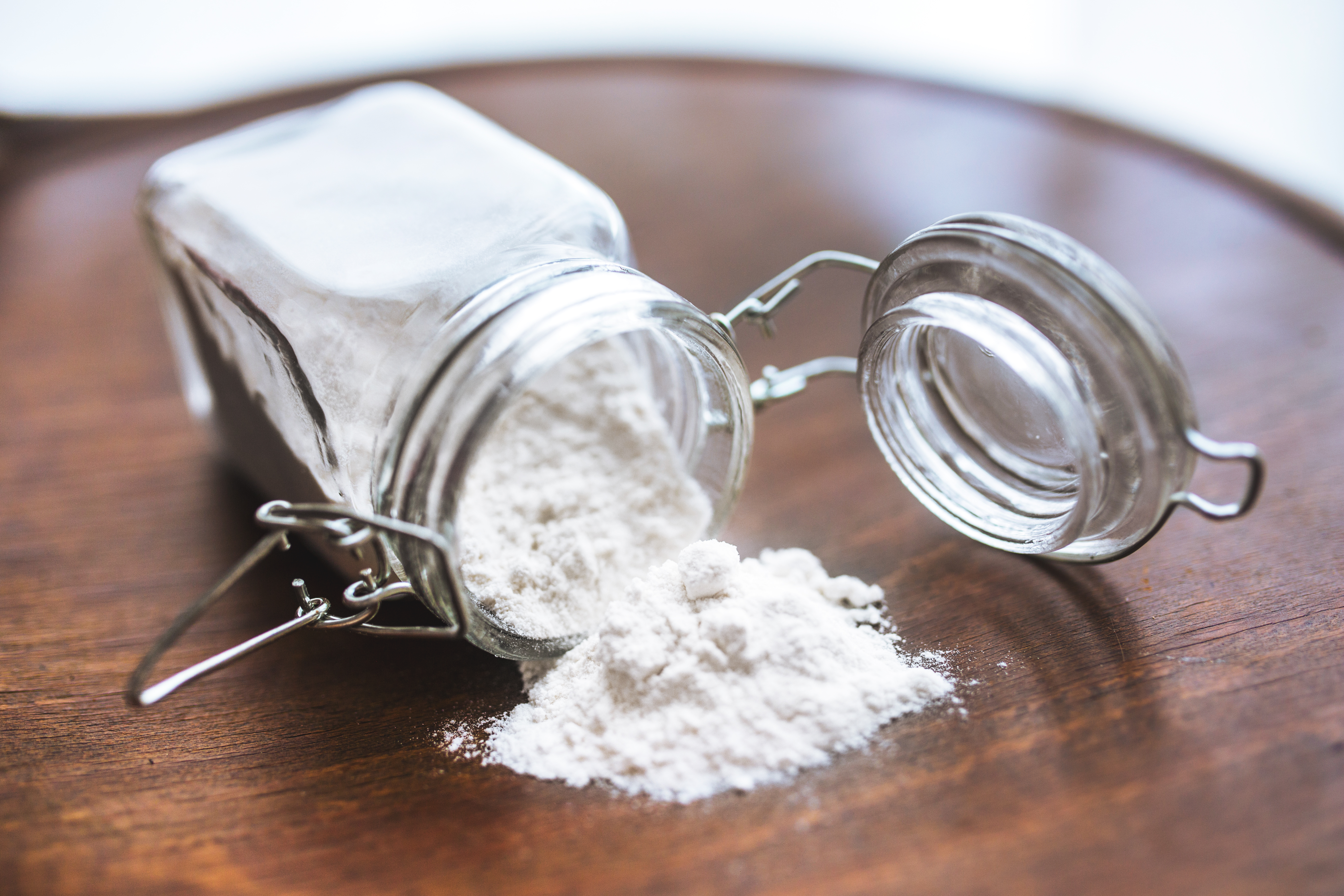 3. Room Temperature Ingredients
Make sure all your baking ingredients (butter, eggs, sour cream and milk) have all come to room temperature before you begin baking to achieve the best results.
4. Don't Tightly Pack Your Flour
As with any baking recipe, make sure you don't pack your flour into your measuring cups or it will turn out really dense and dry. Lightly spoon your flour in until it's overflowing and use the flat side of a knife to scrap the excess off.
I hope you will consider making this cake for Mother's Day or any get-together you have coming up. Your guests will absolutely love this perfect raspberry lemon cake!
Lemon Raspberry Cake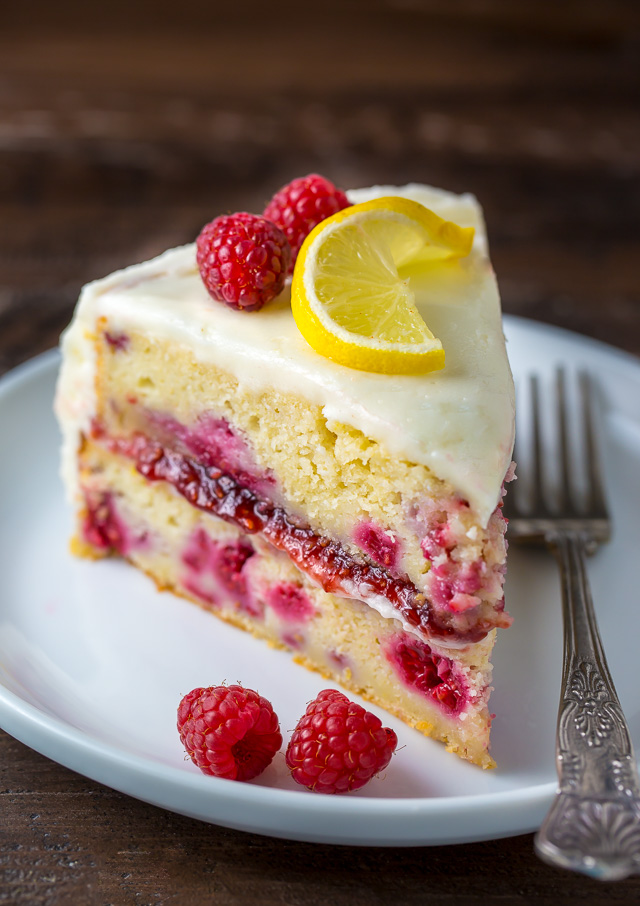 If you like lemons and raspberries you're going to LOVE this Lemon Raspberry Cake! This raspberry cake is exploding with fresh lemon flavor and covered in tangy lemon cream cheese frosting. It's the perfect lemon raspberry dessert for Mother's Day or Easter brunch!
Serving size:
8
Calories per serving:

1,017




Ingredients:
1
cup
(2 sticks or 8 oz) unsalted
butter
, at room temperature
1 1/2
cups
granulated sugar
1/4
light
brown sugar
, packed
1
tablespoon
lemon zest
1/2
teaspoon
pure
lemon extract
(optional)
1
teaspoon
vanilla extract
4
large
eggs
, at room temperature
2 1/2
cups
cake flour
1 1/2
teaspoons
baking powder
1/2
teaspoon
baking soda
1/2
teaspoon
salt
1/2
cup
whole
milk
1/2
cup
full-fat
sour cream
1/2
cup
fresh squeezed
lemon juice
2 1/2
cups
fresh or frozen
raspberries
, if using frozen, do not thaw first
2
tablespoons
all-purpose
flour
LEMON CREAM CHEESE FROSTING:
1
block, (8 ounces) full-fat cream cheese
, a little softer than room temperature
10
tablespoons
unsalted
butter
, a little softer than room temperature
4
cups
confectioners' sugar
, more if needed
2
teaspoons
fresh
lemon zest
1
tablespoon
fresh
lemon juice
1/4
teaspoon
pure
lemon extract
(optional)
1/4
teaspoon
salt
2
tablespoons
sour cream
GARNISH:
1/2
cup
raspberry preserves
1
lemon
, thinly sliced
1
cup
fresh
raspberries
Directions:
1. Preheat oven to 350 degrees (F). Cut out two 9-inch round segments of parchment paper to line your cake pans with. Spray each pan generously - sides and bottom - with nonstick cooking spray, then place the parchment paper cut out in the bottom of the pans and spray again. It's important to make sure every bit of pan and paper are sprayed so your cakes don't get stuck. Set pans aside.
2. In a large bowl using a handheld electric mixer (or in the bowl of a stand mixer fitted with the paddle attachment), combine the butter, both sugars, lemon zest, lemon extract, and vanilla extract; beat on medium speed, scraping down the sides of the bowl as needed, until light and fluffy, about 5 minutes (don't skimp on time here!). Add in the eggs, one at a time, beating well after each addition, and scraping down the sides of the bowl as needed. Set aside.
3. In a separate bowl, whisk together the cake flour, baking powder, baking soda and salt, mixing well to evenly combine the ingredients. Add the dry mixture into the wet ingredients and mix on low speed until everything is just barely combined. You should still see some lumps and dry streaks. Turn mixer off. Add in the milk, sour cream, and lemon juice; use a rubber spatula to fold the ingredients into the mixture, stirring until everything is incorporated, but being sure not to overmix. Set aside.
4. In another bowl, gently toss the raspberries with 2 tablespoons of all-purpose flour. Add the raspberries, and any remaining flour, to the batter and fold in by hand, using a rubber spatula, until just combined. Again, be sure not to over mix! Over mixing is very easy to do, and will result in a dry, dense cake.
5. Divide the batter evenly among the prepared pans and bake for 35 to 40 minutes, or until the tops are firm and slightly golden, and a cake tester (or toothpick) inserted in the center comes out clean, or with a few moist (but not wet) crumbs clinging to it.
6. Allow the cakes to cool in the pans for 10 minutes before gently running a knife around the edges to loosen any stuck bits, then turning them out onto a cooling rack to cool completely.
7. While the cakes cool, you can make the frosting.
For the Lemon Cream Cheese Frosting:
1. In a large bowl using a handheld electric mixer (or a stand mixer fitted with the paddle attachment) beat the cream cheese and butter on medium-speed until light and fluffy, about 3 minutes, scraping down the sides of the bowl as needed. Reduce the speed to low and gradually add in the confectioners' sugar. Add in lemon zest, lemon juice, lemon extract, and salt; beat until combined. Increase the speed back to medium and mix until creamy, about 2 minutes. Add the sour cream and continue beating the frosting until very light and fluffy, about 2-3 minutes. If the frosting seems too thin, add a little more confectioners' sugar, starting with one tablespoon at a time; if the frosting seems to thick, add in a little more sour cream, starting one tablespoon at a time
2. .When the cakes have completely cooled, place one round on a cake stand or large plate; spread the top and sides evenly with frosting, then top with the raspberry preserves. Don't worry if they mix together a little. Gently place the other cake round on top of the frosted one and press down very lightly to seal them together. Place the semi-frosted cake in the fridge for 20 minutes, then continue frosting the cake, using a thin spatula, offset spatula, or whatever you have that works best, until the top and sides of the cake are evenly frosted. Place the cake back in the fridge for another 20 minutes before decorating. I love decorating this cake with fresh raspberries and thin lemon slices, but feel free to decorate according to your own tastes.
3. The frosted cake will stay fresh, covered and stored in the refrigerator, for 3 days. Simply take it out of the fridge an hour or two before serving so it can come to room temperature.
Notes:
*Be sure not to pack your cake flour when measuring. Be sure to bring all cold ingredients to room temperature.The frosted cake will stay fresh, when stored in the refrigerator, for 3 days.
Source:
bakerbynature.com

Recipe formatted with the Cook'n Recipe Software from DVO Enterprises.
Add Recipe to Cook'n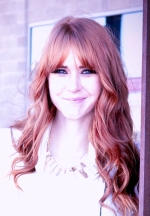 Mary Richardson
Weekly Newsletter Contributor since 2014
Email the author! mary@dvo.com
Sources:
www.pexels.com
www.flickr.com
www.pixabay.com
www.bakerbynature.com
---
Subscribe to Cook'n Premium and get newsletter articles like this each week!