One of the BEST Baking Powder Biscuits Recipes You'll Ever Taste!
I grew up making baking powder biscuits—it was one of my mom's first ways to teach us how to cook, and we liked having them on a regular basis with our soups and stews. So, I went off to college thinking I was pretty hot stuff in the baking powder biscuit department.
Then I got a roommate from the South. And did I experience a true come-uppance. Those Southern gals know their way around a kitchen, and come to find out, baking powder biscuits are a southern specialty. The happy piece to the story is this lovely roommate was humble about her baking skill and more than happy to teach all she knew, which was plenty!
While my biscuits were always light and fluffy, I wanted to produce one with a "WOWEE" factor that my roomie had a corner on. Thus, the first thing she taught me was about adding mashed potatoes to biscuit dough.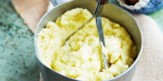 Adding mashed potatoes to rolls and bread makes the bread soft and moist because potatoes are hygroscopic—they draw moisture from the air and bread stays fresh and moist longer. Therefore, with mashed potatoes in the recipe, you can expect them to stay better longer.
But mashed potatoes are heavy and can weigh down the fluffy biscuits, right? And besides, the nature of biscuits is that they're better the first day—fresh from the oven. Day-old biscuits never pleased anyone but cowboys on the trail. So the goal was simple: not a biscuit that tasted good for a few days in a row, but one that was awesome the first time out of the oven—one that was especially light and fluffy with exceptional flavor.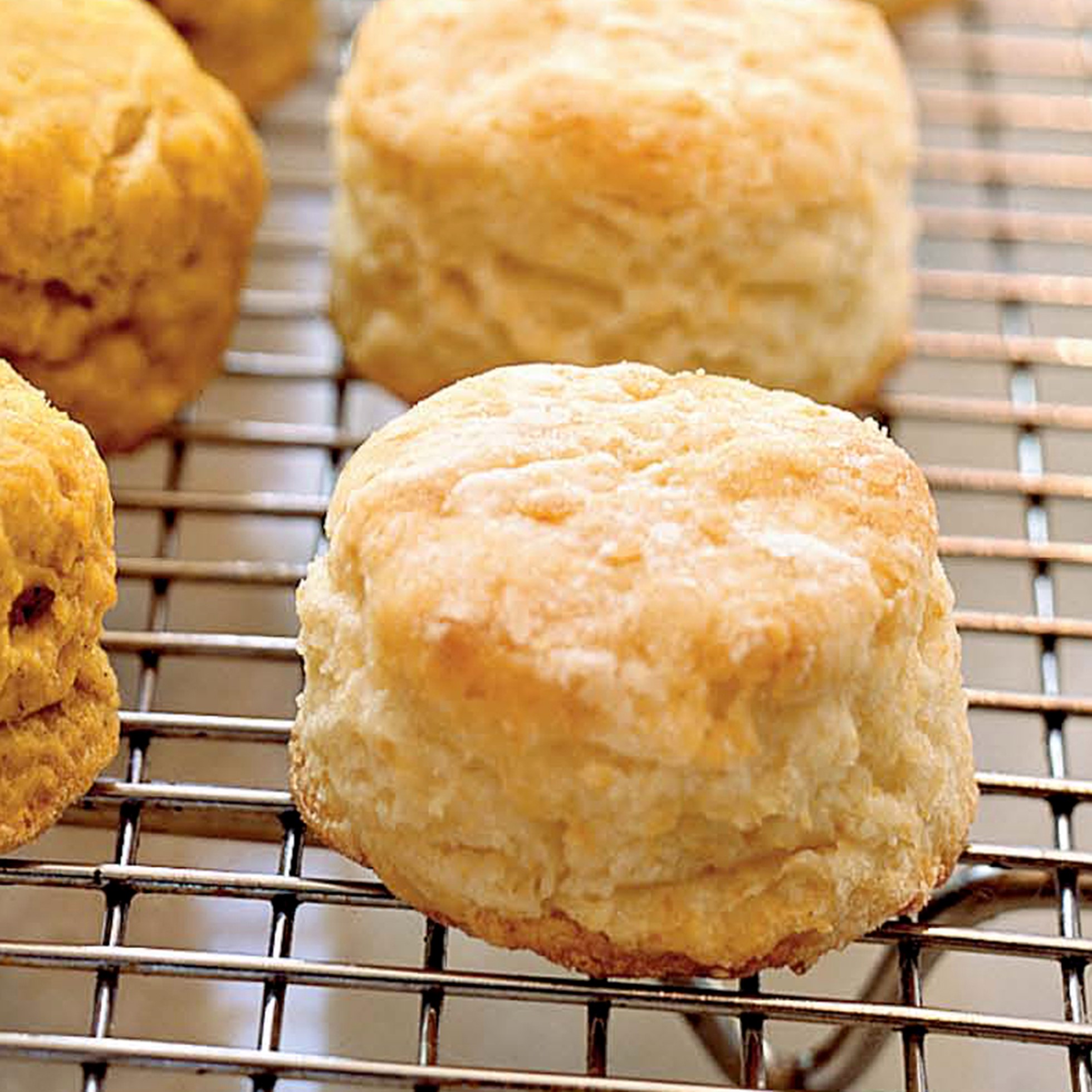 My roomie said that you can add up to a cup of mashed potatoes and still make fluffy biscuits. She taught me to be careful about keeping the dough moist and soft because a drier, firmer dough doesn't rise well (or taste as good). This meant making drop biscuits and not rolling out the dough or using a biscuit cutter.
A couple other tips she taught me:
Substitute pastry flour for traditional all-purpose flour—"Adds to the lightness!" she said.
Add an egg, which also contributes to the rise and fluffiness of the dough.
Fifty years later I'm still using my roomie's recipe and tricks. I've seen lots of specialty baking powder biscuit recipes and they all tend to mirror hers—validation that there's not a whole lot new under the sun—and that the best ideas tend to bubble up.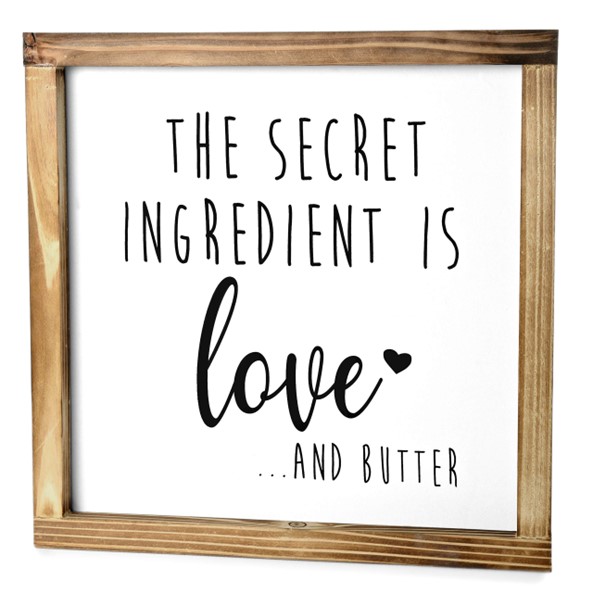 But that said, the one thing she stressed all the time (that makes all the difference), is that no matter what recipe you use, food always tastes better made with a happy heart! And we Swedes say "food tastes better made with butter and love!" Same deal.
I'll close with my roomie's recipe for one of the BEST baking powder biscuits recipes you'll ever taste! (If you try this, please report back and let me know what you think.)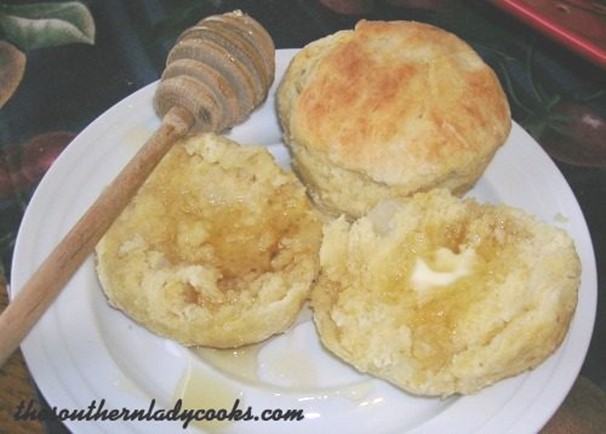 Ranch Hand Spud Biscuits
Ingredients:
2 1/2
cups
pastry flour
2
tablespoons
baking powder
3/4
teaspoon
(scant)
salt
1/4
cup
ranch salad dressing
1
cup
mashed
potatoes
1
egg
beaten
3/4
cup
milk
Directions:
Preheat the oven to 425 degrees. (You might want to test your oven temperature with a good oven thermometer. My oven is 15 degrees too high, and I'm told most ovens aren't accurate. Too hot an oven can really ruin baked goods.)
Mix dry ingredients together in a large bowl. Set aside. In another bowl, combine the ranch dressing, mashed potatoes, egg, and mix together. Make a well in the dry ingredients and pour in the wet ingredients all at once. Lightly stir, only until ingredients are mixed—be careful not to over-mix.
Using two large soup spoons, scoop and form biscuits, using one spoon to push the dough off onto a well-buttered baking sheet. Placing them close together results in more flakey and moist biscuits, while leaving a little space between them will make them a little crustier on the outside. You can also drop the dough into a well-greased muffin tin—my favorite method.
Bake for ten to twelve minutes or until they start to brown. Serve hot with plenty of butter and honey!

Recipe formatted with the Cook'n Recipe Software from DVO Enterprises.
Add Recipe to Cook'n

Alice Osborne
DVO Newsletter Contributor since 2006
Email the author! alice@dvo.com
Sources:
www.homemade-dessert-recipes.com
www.bbcgoodfood.com
www.myrecipes.com
www.amazon.com
www.thesouthernladycooks.com
---
Subscribe to Cook'n Premium and get newsletter articles like this each week!