Minimalist Meal Plan
I just had a new baby boy, and with that came a bit of paternity leave for my husband. He was in charge or shopping and cooking for our family during that time, and I learned a few things from his style and expectations-- to simplify! The kids kept Scott pretty busy, so by dinnertime he wanted one pot, easy meals that the kids would actually eat. The meals weren't elaborate- they didn't require lots of ingredients or lots of time. But we all ate them and went to bed full, with a fuller bank account and an empty sink! Now that I am back on dinner duty, I want a meal plan and shopping list that I don't have to recreate each week, requiring lots of time and brain power. I'm calling this change a "Minimalist Meal Plan" where I treat our dinner plans much like a minimalist wardrobe- repeating the tried and true winners! So, we are beginning to eat the same(ish) 14 meals on repeat indefinitely. I'll shop for meals every other week, with a small trip to the store for produce only at the start of the second week.
Here is my Minimalist Meal Plan Outline:
Monday: Spaghetti and meatballs, broccoli, texas toast
Tuesday: Tacos, applesauce
Wednesday: Hot Dogs, Chips+Salsa, Oranges, capri suns
Thursday: Rotisserie chicken, roasted red potatoes, zucchini/squash
Friday: Chili and cornbread
Saturday: Eat out
Sunday: Try a new recipe!
Monday: Brats, green salad, grapes, instant potatoes
Tuesday: Easy Thai Curry, oranges, green salad
Wednesday: Fried Rice, Potstickers, apples
Thursday: Instant Pot Zuppa Toscana Soup
Friday: Ribs, Instant Potatoes, broccoli
Saturday: Eat out
Sunday: Crock pot Roast with potatoes, carrots and gravy, rolls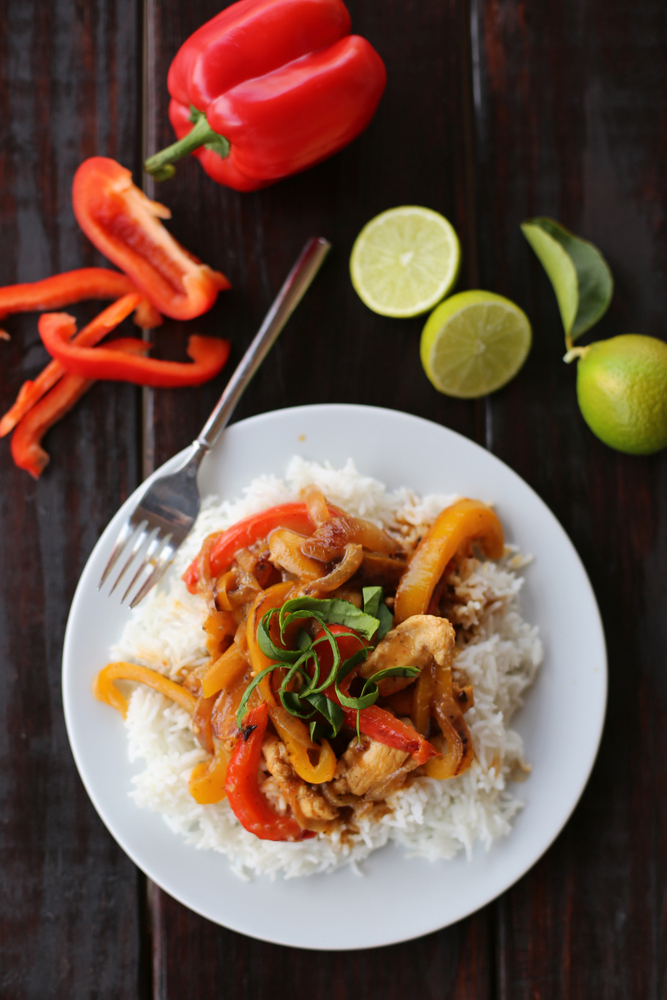 I will feel free to swap around the nights if needed- for example doing hot dogs on a night when we're grilling at the pool. But as a baseline, the meals will stick to this order. I anticipate this will change a bit seasonally, so incorporate more season appropriate meals like more soups in the winter and grilling in the summer.
Shopping List: Hot dogs, hot dog buns, oranges, spaghetti, meatballs, broccoli (4 heads), texas toast, marinara sauce, rolls, rump roast, red potatoes (2 meals), carrots, brats, green salad, grapes, instant potatoes (2), tortillas, 2 lb ground beef, shredded lettuce, tomatoes, shredded cheese, croutons, applesauce, ranch seasoning packet, zucchini/squash (2 of each), rotisserie chicken, small amount green beans, baby carrots, bell pepper, 2 onion, coconut milk, chicken bouillon, red curry paste, jasmine rice (make extra) potstickers, fried rice packet, eggs, black beans, kidney beans, stewed tomatoes, tomato paste, chili powder, cornbread packet, capri suns, apples, 1 roll italian sausage, 3 russet potatoes, 1 box chicken broth, kale, half and half, ribs,
I will also add that I am making 18 hard boiled eggs at the start of the week and the kids eat those for breakfast most mornings, and I have avocado toast every morning, so I don't have to make any decisions, I always have the ingredients and I can count on it every day!
Do you like the idea of a minimalist meal plan? Is it too redundant for you? Do you want your family eating a wider range of foods for health or just to expand their palettes? I do care about those things, but in this phase of my life the pros outweigh the cons. I am eager to see how this works long term, and I'm hopeful that with planning 2 weeks of easy meals shopped for at a time, I'll never be in a pinch and hopefully never have too many dishes or leftovers!
Sources:
https://everyday-reading.com/simple-thai-chicken-curry/

Stefanie Hathaway
Monthly Newsletter Contributor since 2016
Email the author! stefanie@dvo.com