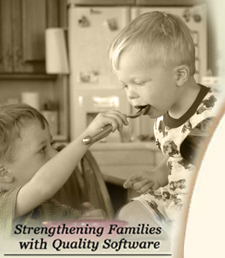 ---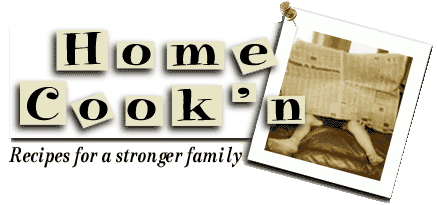 Cheesecake Baking Hints
Betty Crocker


Cheesecake is easier than you think! With the right tools and a great recipe, you'll be surprised how easily you can create a rich and scrumptious dessert.

Cheesecake puts the ultimate finish on a special meal. Here's how to get great results:

Use a springform pan, which is ideal for baking cheesecake (and can be used for other desserts too).
Follow cheesecake directions carefully to avoid overbeating ingredients, which can make a cheesecake collapse from incorporating too much air.
Help prevent cracking in your cheesecake during baking by placing a shallow pan of hot water on the bottom oven rack.
Cheesecakes can crack from the shock of cold air that enters when you open the oven door during baking. Wait until the cheesecake nears the end of baking time to "peek."
Cheesecakes bake at lower temperatures than regular cakes to keep them from shrinking.
How can you tell if cheesecake is done? Touch the top lightly, or gently shake the pan. The center may be just firm to the touch or jiggle slightly, but it will set during chilling. For best results, don't poke the tip of a knife into the cheesecake to test for doneness because the hole can cause cracking.

Cooling & Serving Cheesecake

Follow these tips for picture-perfect cheesecake servings:

Cool the cheesecake at room temperature for 30 minutes, or as directed, before placing it in the refrigerator.
Then refrigerate uncovered for 2 to 3 hours, or until chilled, before serving. This allows moisture to disperse during chilling instead of pooling on the warm cheesecake surface.
Finally, after chilling, cover the cheesecake so that it doesn't dry out and absorb odors from nearby foods. Store cheesecake in the refrigerator.
Run a metal spatula along the side crust of a chilled cheesecake to loosen it from the pan. Wait until the cheesecake is well-cooled to avoid separating the crust from the cheesecake during cooling.
For a perfectly cut cheesecake, first dip the knife into water, and clean it after each cut. Or hold a length of dental floss taut between your hands, and pull the floss down through the cheesecake, making a clean cut across the diameter of the cake.
---
* DVO welcomes your kitchen hints and cooking or nutrition questions! Email us and we'll post your hints and Q/A's in upcoming newsletters! *
---
Join the Cook'n Club!An unbeatable value with exclusive benefits for members only.
Enjoy articles like this and many other benefits when you join the Cook'n Club.
---