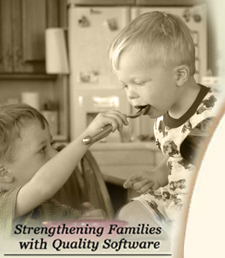 ---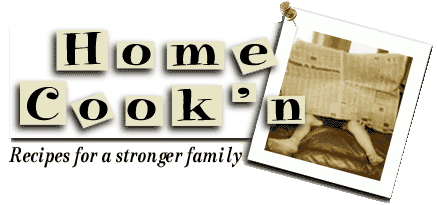 'The Kids Wanna Help' Desserts


Rebecca is my 3 year old daughter who loves to help out in the kitchen. Whether the task is doing the dishes or baking she wants to be right by my side where all the action is. I love to let her "help" me make cookies. I give her her own mixing bowl and spoon and let her go to work. Really all she ends up doing is making a big mess and eating a lot of sugar. The task that she does very well at is being the guardian of the chocolate chips. She makes sure that daddy's fingers never get close to stilling the chocolate.

If you have some "Rebeccas" of your own then you know how much fun kids can have in the kitchen. Desserts seem to be the easiest course to let little hands help out with. Here are some child friendly desserts to try out with your little ones. They will both fill tummies and entertain.

Oreo Sand and Dirt Cups
**kraftfoods.com

1 pkg. (4-serving size) JELL-O Vanilla Flavor Instant Pudding & Pie Filling
1 pkg. (4-serving size) JELL-O Chocolate Flavor Instant Pudding & Pie Filling
1 qt. (4 cups) cold milk, divided
1 cup thawed COOL WHIP Whipped Topping, divided
20 OREO Chocolate Sandwich Cookies, finely crushed
16 gummy worms

PREPARE vanilla and chocolate pudding mixes separately with milk as directed on packages. Let stand 5 minutes. Gently stir 1/2 cup of the whipped topping into each bowl of pudding.

SPRINKLE 1 Tbsp. of the cookie crumbs into bottom of each of 8 (6-oz.) dessert cups; top each with layers of 1/4 cup vanilla pudding, 1 Tbsp. cookie crumbs and 1/4 cup chocolate pudding. Sprinkle evenly with remaining cookie crumbs. Refrigerate at least 1 hour or until ready to serve.

INSERT 2 gummy worms into each dessert just before serving.



Fudge in a Ziplock Bag

3 oz pkg of cream cheese
1 lb box of powdered sugar
2 packets of cocoa mix or 1/2 cup of cocoa
2 tablespoons of butter
2 1 gal zip lock storage bags

Place all ingredients in one of the zip lock bags, close and put it in the next zip lock bag. Give everyone a turn at squishing the bags to mix. Mix until smooth... Enjoy!



Apple Dessert Pizza

8 ounce package frozen bread dough; thawed (one-half frozen loaf)
8 ounces cream cheese; softened
1/4 cup sugar
1 egg
1 teaspoon vanilla
4 cups apples; peeled and thinly sliced
2/3 cup brown sugar
1/4 cup flour
1 teaspoon cinnamon
1/3 cup flour
1/3 cup brown sugar
2 tablespoons margarine; softened
1/2 cup slivered almonds

Place bread dough on greased 12 inch deep dish pizza pan. When thawed completely, pat dough on bottom and 1/2 inch up sides of pan. Let rest 15 minutes.

Combine cream cheese, 1/4 cup sugar, egg and vanilla until smooth. Spread over bottom of crust.

Combine apples, 2/3 cup sugar, 1/4 cup flour and cinnamon. Spread evenly over cream cheese mixture.

In a small bowl, combine 1/3 cup flour and 1/3 cup brown sugar. Cut in 2 tablespoons margarine until mixture is crumbly. Add 1/2 cup slivered almonds. Sprinkle evenly over apples.

Bake at 350 degrees F for about 40 minutes, or until golden brown. Serve warm or cold.




---
Join the Cook'n Club!An unbeatable value with exclusive benefits for members only.
Enjoy articles like this and many other benefits when you join the Cook'n Club.
---