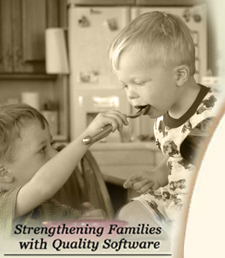 ---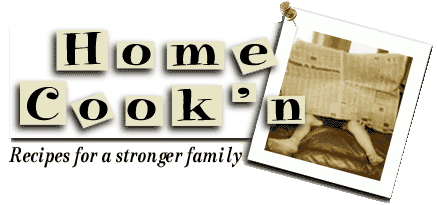 Smart Desserts
By Amy Hunt


Just because you associate yourself with the word "diet" or even "health conscious," it doesn't mean that you have to forget about the word "dessert." It is perfectly fine to eat dessert as long as you pick the right ones and eat in moderation. You can have your cake and eat it to.

From the Common Sense Approach to Dieting, Carroll Pellegrinelli suggests the following ten tips when it comes to desserts.


Read all package labels very carefully. You don't want to add unknown fats and sugars to your diet.
Try the milk step-down. If a recipe calls for cream, try whole milk. If it calls for whole milk, try 2 percent and so on.
Use less whole eggs. If a recipe calls for 3 eggs, try using 1 whole egg and two egg whites.
In baking, substitute 1 cup of applesauce for 1 cup of margarine or butter. For better results, don't substitute all of the fat for applesauce just half or less of it.
Substitute artificial sweeteners for sugar. This will work in many recipes. There are so many to choose from these days be sure to choose just the right one for your recipe.
Variety is the spice of life. When making low fat or low sugar desserts make sure there are plenty of good flavors.
Make all your own desserts. You'll know exactly what's in them.
Literally save room for dessert. Save your fat calories for dessert.
Share your dessert. You'll save half the calories.
Eat any desserts you desire. Unless you've been otherwise medically advised, why not? Just eat them occasionally, once a month or week.
Angel Food Cake with Pineapple Sauce
Serves 12

1 can (20 oz) crushed pineapple
1 tbsp. orange marmalade
2 tbsp. sugar
1 tbsp. cornstarch
1 prepared angel food cake

Combine undrained crushed pineapple, orange marmalade, sugar and cornstarch in small saucepan. Bring to a boil then reduce heat to low; simmer 2 minutes, stirring constantly or until sauce thickens. Cool slightly. Serve warm or chilled over cake.



Apple Nut Cake
Serves 12

3/4 c butter, softened
1-1/2 c brown sugar
1 tsp vanilla
1-3/4 c whole wheat flour
1 tsp cinnamon (or a little more for taste)
1/2 tsp salt (or unrefined sea salt)
3/4 c unsweetened apple juice
1-1/2 c finely chopped apples
1 c chopped walnuts or pecans
1/2 c raisins

Preheat oven to 350°. Grease and flour a 9" x 13" baking pan.

In a large bowl combine the butter, brown sugar, and vanilla. Stir in the flour, cinnamon, and salt. Add the apple juice and beat mixture until smooth. Stir in the remaining ingredients.

Pour mixture into baking pan. Bake 30-40 minutes or until a toothpick inserted into the center of the cake comes out clean.



Orange Dream Cheesecake
Serves 8

1 whole graham cracker, crushed (about 3 Tbsp.)
2/3 cup boiling water
1 - 4-serving size package sugar-free orange flavored gelatin
1 cup low fat cottage cheese
8 ounces fat free cream cheese, cubed
2 cups thawed non-fat whipped topping
Optional garnishing with orange slices will add calories and carbs.

Spray bottom of 8- or 9-in. springform pan or pie plate with graham cracker crumbs.

Stir boiling water into gelatin in large bowl at least 2 minutes until gelatin is completely dissolved. Cool 5 minutes. Pour into blender container. Add cheeses; cover. Blend on medium speed until well blended, occasionally scraping down side of blender container; pour into large bowl. Fold in whipped topping.

Pour into prepared pan; smooth top with spatula. Refrigerate 4 hours or until set.




---
Join the Cook'n Club!An unbeatable value with exclusive benefits for members only.
Enjoy articles like this and many other benefits when you join the Cook'n Club.
---